The roads can get a little rough out there, especially in older areas of town. If you find yourself driving down a road full of unavoidable potholes, you may also be facing unavoidable damage to your car. Unfortunately, potholes can be pretty detrimental to your car. If you've hit more than a few potholes in your day, bring your car into our Toyota Service Center in Orlando for auto repairs.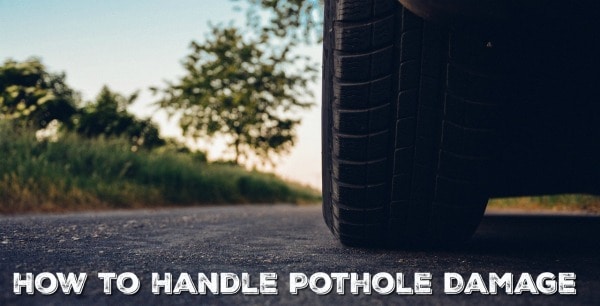 Why should you visit our Orlando Toyota Service Center after you've hit a pothole?
You may not notice it initially, but driving through or hitting a deep pothole can be tough on your car. Our Orlando Toyota service techs explain the kind of damage a pothole can do to your car!
Tires
Driving through a large divot made in the road can wreak havoc on your tires. According to our Orlando Toyota service techs, you could puncture or rip a hole in your tire, depending on how sharp the edge was or how hard you hit it.
Alignment
Hitting a pothole hard enough can cause your tires to become misaligned. If your wheels are misaligned your tires can wear unevenly and begin to pull violently to one direction or the other. Our Orlando Toyota service techs want to remind you that it could also lead to vibrations or a crooked steering wheel.
Exhaust
Because it sits underneath your car, your car exhaust system is at risk of being damaged if you hit a pothole. It could be dislodged and could cause even more extensive damage to the inner workings of your vehicle.
Suspension
If you notice that no turn or bump feels the same in your car, you could have damaged the suspension, struts, or shocks in your vehicle. Your ride won't be as comfortable with suspension damage, and it could cause stress on the rest of your vehicle.
If you're unsure if your car has been damaged by hitting a pothole, our Toyota service experts in Orlando suggest keeping your eyes out for a few signs:
A bulge in the tire's sidewall.
Fluid leaks from the undercarriage.
Loud or strange noises coming from your exhaust.
Get it fixed fast at our Orlando Toyota Service Center!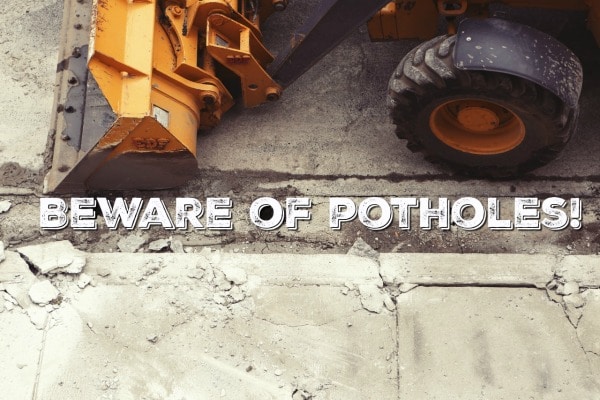 Cars are a big investment, and it's important that you take good care of them if you want them to last you a long time. If you think your vehicle may have been damaged by driving through a pothole, bring your car in to our Orlando Toyota Service Center! Our auto repair experts will fully inspect your vehicle and check for any damages. Our Orlando Toyota service techs find there are a few typical auto repairs needed due to potholes, including:
Tire repair or replacement - fixing a hole or tear in the tire, or replacing one with irreparable damage.
Wheel alignment - get your car back to driving straight!
Muffler repair - ensure your vehicle is dispensing the exhaust correctly.
Don't let your car suffer from pothole damage! Instead, bring it to our Toyota Service Center for affordable and fast auto repairs in Orlando. We're located at 3575 Vineland Road, just off of I-4 near the Millenia Mall!