We've all been there - you slide into the driver's seat and turn the key, only to hear clicking, a faint grinding noise, or complete silence. Your car won't start, but what's preventing you from getting things going, and what can you do about it? Toyota of Orlando is here to help you figure it out. We've got tips and information straight from the Orlando auto service techs at our Toyota Service Center!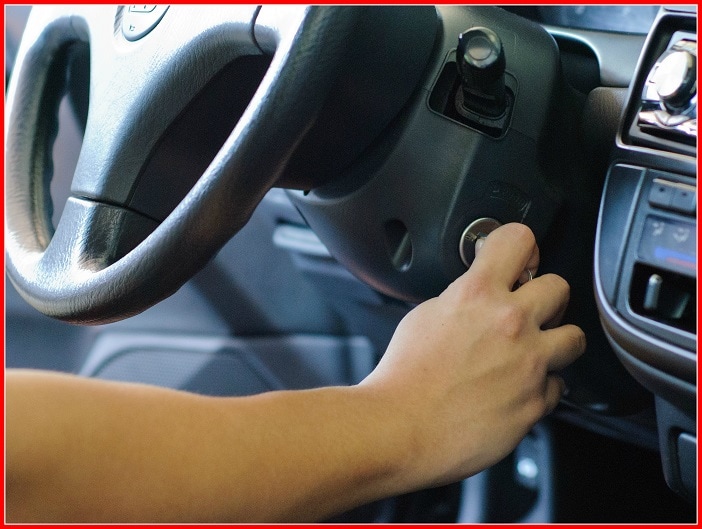 My car won't start - what now?

There are a number of reasons that may be the issue behind why your car won't start, and we're breaking them down by symptom to help you better diagnose what steps to take next. Whatever the reason, you should call our auto service center in Orlando and schedule an appointment to have our techs take a look at it in person!

   
If your car won't start and you hear silence, then you may be facing a problem with the battery cables. They connect your car to your car's battery, and if they're loose or corroded they're not transferring the jump you need to get things started. You can check them yourself to see if they're firmly attached, but if you see issues call our Orlando auto service center and schedule an appointment to get new cables installed! 
   
   
If your car won't start and you hear a clicking noise when you turn the key, you most likely have a dead battery and need to get it replaced. You can check the cables or even check the battery if you have the necessary tool, but you'll more than likely need a replacement. It's easy and affordable to replace a car battery at Toyota of Orlando, so give us a ring and get your ride over to our Toyota Service Center so we can get you back out on the road! 
   
   
If your car won't start and you can hear it turning over and attempting to start, you may have a problem with your spark plugs or your fuel system. This isn't something that's easy to pinpoint on your own, so call our Toyota auto service center in Orlando and have our techs take a look under the hood for you. We can easily fix any problems with your fuel system or replace your spark plugs in no time! 


  


Our Orlando auto service center is here to get your car up and running again!

Sometimes, your car won't start because of weather issues like rain or cold temperatures. If your car has trouble when trying to get going when it's cold outside, you might have problems with your fuel injection system or your choke. If your car can't seem to turn over when it's raining, then you might be facing too much moisture inside your distributor cap, and things need to get dried out. No matter the issue, our affordable Orlando auto service center can help you get back on track!

Let's say you get things started and then can't KEEP them started! Sometimes your car gets running but then dies, leaving you without a reliable ride. This can indicate a carburetor or fuel injection system problem. If your car dies while you're idling in traffic or at a stoplight, then you might be dealing with bad spark plugs or a problematic fuel system. Let our service techs take a look! 

Need to schedule an appointment? Give us a call at (407) 298-4500 today or swing by our store at 3575 Vineland Road - we're ready to get you back out on the road!