Here in Central Florida, hurricanes are far too familiar. Residents are no stranger to these intense storms and may not get as stressed about them. However, this doesn't mean that you shouldn't be prepared! When a hurricane makes its way into the area, you should be ready to protect yourself, your family, and your belongings. Whether you're staying at home or evacuating, there are steps you should take it prep - and visiting our Toyota Service Center in Orlando is one of them!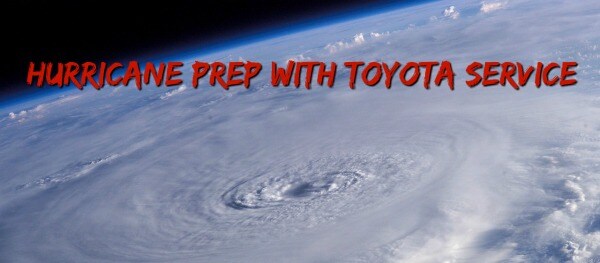 Prep your car for a hurricane at our Toyota Service Center!
You may not initially think about your car when prepping for a hurricane, but it's an important asset that you should take steps to protect. In addition, your car will help keep you safe if you have to evacuate the area because of an imminent hurricane. Our Orlando Toyota Service and Parts Center can help you get your vehicle ready for any storm!
In case you have to evacuate the area and leave in your car, our Toyota Service Center in Orlando wants to make sure your car is up for the trip. Our Orlando Toyota Service Center can get your car back in tip-top shape, with auto services like:
Tire check - have your tires rotated and the tread depth checked at our Orlando Toyota Service Center. With slippery road conditions, you want to make sure your tires are going to get the best grip on the road possible.
Brake service - our Orlando Toyota service techs can inspect your brake system, including the brake pads, rotors, and fluid!
Oil change - evacuating usually means you will be out on the road for a while, so our Toyota service experts recommend getting an Orlando oil change just in case. Fresh motor oil will ensure that your engine runs smoothly!
Windshield wiper replacement - expect a lot of rain when it comes to hurricanes. According to our Toyota service techs, your windshield wipers need to be replaced if they are just pushing water around rather than clearing it. For maximum visibility out on the road, have your windshield wipers replaced.
Headlight restoration - if your headlights are yellow or cloudy, you're not going to be able to see as well on the road at night. Have them restored and cleared up at Orlando Toyota Service Center!
In preparation for hurricane evacuation, make sure your car always has a full tank of gas. You could be on the road for a while or stuck idling in traffic. You should also have a go-bag packed at all times. This emergency bag should contain supplies like: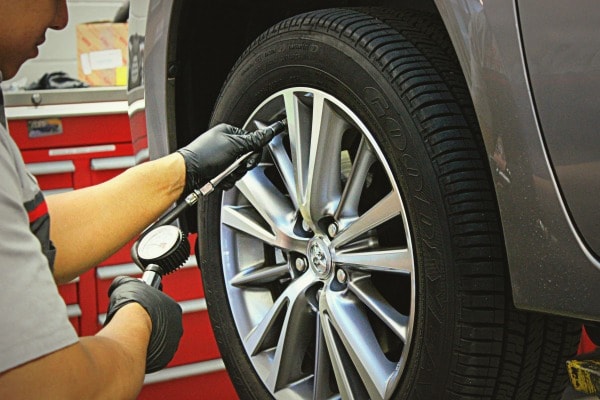 Protect your ride at our Orlando Toyota Parts Center!
Hopefully, you won't have to leave the comfort of your own home during a hurricane. However, if you cannot park your car in a garage, you should visit our Toyota Parts Department in Orlando for a car cover! A cover will protect your car from falling debris that could damage your windows or paint.
For more hurricane preparation tips, visit our Toyota Service Center in Orlando! We're located at 3575 Vineland Road.