If you're anything like us, you like to see your car sparkling clean. We understand how hard it is to keep your car in immaculate condition, especially with all the pollen we get in here in Central Florida. That's why our Toyota Service Center offers a wide variety of Orlando car maintenance services, including car detailing! Detailing your car is way more than running your vehicle through the car wash. When you bring in your ride to get a car detailing, our techs clean out every little detail in your car! 

However, we understand that drivers sometimes like cleaning their own cars. That's why we're teaching you how to detail your car like a true professional.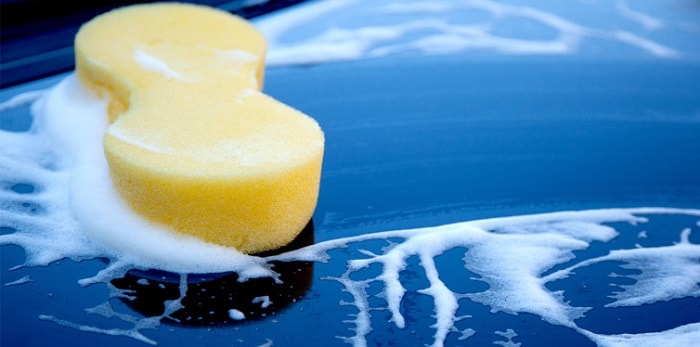 Detail the interior of your car with Orlando car maintenance

Before you start performing this car maintenance in Orlando, acquire all the materials you will need to make your vehicle sparkle! In order to make your ride look like new with this Orlando car maintenance, you will need the following materials:


A vacuum cleaner with assorted attachments

Glass cleaner for the windows and windshield

Cotton swabs

Compressed air duster

Surface protector for seat

Rags and cloth towels 

Brushes of different sizes

Once you've acquired the materials for this car maintenance in Orlando, you're ready to get your vehicle nice and shiny! Cleaning your car is simple, but detailing your car takes a bit more effort. Take a look at our car maintenance tips that will help you detail the interior of your car with ease:


Before you start performing this Orlando car maintenance, clear out everything from the cabin. Take out all the garbage and remove the floor mats so you can vacuum the floor thoroughly. As for the trunk, only keep what is necessary (think jumper cables)!
Once the interior is cleared, vacuum the interior of the cabin. Move your seats all the way forward and all the way back to ensure that you get every nook and cranny clean! Remove any stains that you may have on the carpets with stain remover and a brush. Cleanse the floor mats with a brush and mixture of water and soap. Lay them outside in the sun so they can dry while you perform this Orlando car maintenance.

Use the compressed air duster to get rid of dirt out of the cracks of the center console. Use the cotton swabs to clean out the air vents during this car maintenance in Orlando. Cleanse the windows and the inside part of the windshield with glass cleaner, as well!
Make your seats spotless with the surface protector and blot it with a sponge or cloth. If you have worn leather seats, you can use leather dye to cover up the damaged areas. 

Once you are done with interior, you can then move on to the exterior part of this car maintenance in Orlando.


Orlando car maintenance helps you clean your car's exterior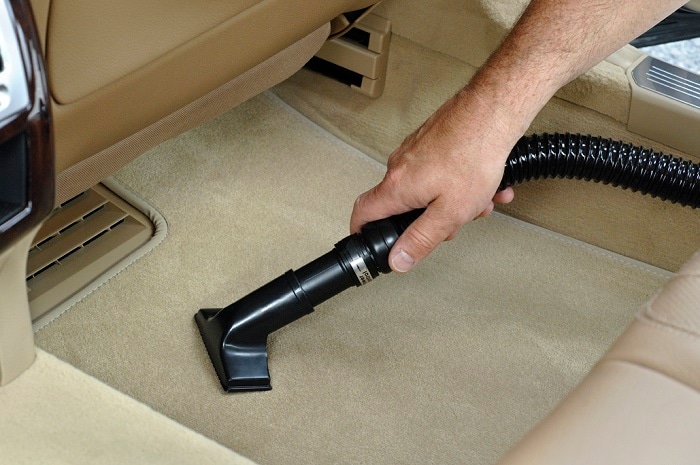 The next step in this car maintenance in Orlando is to clean your vehicle's exterior. Just like how you did for the interior, make sure you pay extra attention to details.


The first step in getting your exterior clean is to rinse off the whole vehicle and wash it using a cleaning solution. You might think that using dish soap is good enough for your car, but you should always use a solution designed specifically for cars.

Once you've hand-washed your car, rinse it off. Keep an eye out for any mud or dirt. Clean the tires of your car with solution that's made for the rubber on your tires. A tip to keep in mind: wheels and tires should be cleaned before you apply anything to protect your car's paint.

Once everything is clean, wipe and dry the car using clean towels. Make sure there isn't any dirt on the towels, since dirt can actually scratch the car paint.

Lastly, you should wax your car. Waxing not only makes the car look good, but it also protects the paint!

As you can see, this Orlando car maintenance is a lot of work. However, it definitely will make your car look great! 

If you would like some help with this car maintenance, give our Orlando Toyota Service Center a visit at 3575 Vineland Road. You can also give us a call at (407) 298-4500 to schedule an appointment.