Are you in need of new car tires? It can be a confusing and sometimes stressful process to get them - tires are usually a more expensive purchase than most auto parts, but they're definitely worth the investment. After all, your car's performance and safety are riding on them! Our Orlando Toyota Service Center is here to help you recognize the signs that you're due for a new set, as well as help you pick the appropriate type! Get ready to shop for car tires in Orlando! 


What type of Orlando car tires suits your ride?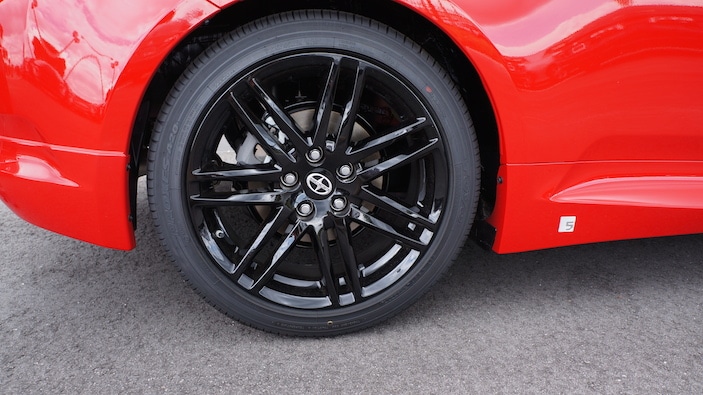 When it comes to picking out Orlando car tires, some drivers gravitate towards the cheapest option. That's not your best bet, though - you need to pick the tires that are geared towards the performance you want and the type of vehicle you have! Here are some of the most basic types:

All-season tires: These are your best bet here in Central Florida - we don't see snow or ice, so they should be able to get you from point A to point B safely all year long.

Off-road tires: Like taking things off the pavement? You need to deck out your ride with special Orlando car tires designed for off-road - they're thicker, more durable, and have better traction!

Performance tires: If you're a speedster who likes to hit the track on the weekends, you need car tires that offer better handling and can take on high speeds and tight maneuvers with ease.

All-terrain tires: These are often a good bet if you want a little versatility for your truck or SUV - they're fine for driving city streets, but are a little more durable than normal in case you head off-road. 
How can you tell if you're due for new car tires?
So, how do you know you need new car tires in Orlando? Our Toyota Service Center is listing the signs so you can tell when it's time to invest in a new set!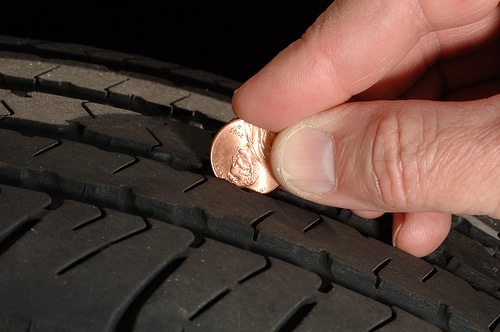 Check your tread: you should be able to put a penny in the tread with Abraham Lincoln's head facing down and see how of honest Abe's head you see. If you can see all of it, you don't have enough tread (which can lead to serious safety issues) and need to invest in a new set of tires. 

Cracks or wear on the sidewall: check the sides of your tires. If you can see cracks in them or it looks like small cuts have been made, then you need new car tires - you're running the risk of a blowout, which can lead to an accident. 

Bulges on the tire: If you see any bulges or blisters on your Orlando car tires, it's a sure sign that you need new ones. These are indicative of weak spots in the tires, and can blow out at any time, leaving you stranded with a flat tire! 

Handling: Does it feel like your car is vibrating a lot when you hit the road? If so, you might need new tires. Your tires may just be unbalanced or aligned incorrectly, but this indicator can also mean there's an internal problem with the tire itself! 

Tread-wear bars: Are the tread-wear bars showing? They're small lines that run perpendicular to the direction of the tire, and if you start to see them, it's an indicator that you need to invest in new ones! 

Luckily for you, we've got you covered at Toyota of Orlando! We sell cheap auto tires in Orlando at great prices, and we offer price-matching to ensure you're getting the best deal possible. Come on down and visit our Toyota Service Center today - you can schedule your appointment at (866) 945-0493!