Your tires are an essential element of your car. After all, they take the brunt of the wear and tear that your vehicle accrues over time. Additionally, if they aren't maintained and kept in good condition, your performance will suffer big time. Toyota of Orlando is here to answer some of the most common questions our customers have about car tires to help you be a better car owner - let's get started!
What are the top three most-asked questions about car tires?
 To find out what our customers most commonly wonder about their car tires, we interviewed one of our skilled Orlando Toyota service specialists, Ozzie Perez. He gave us the scoop about the questions people have, as well as the answers he provides to them. Check out the top three below!
Question #1: When do my tires need to be replaced?
Replacing your car tires can seem like a pain, but it's an integral part of car ownership. Customers often ask Ozzie when they should be replacing their tires, and he tells them to get an answer, they should conduct a visual inspection or as one of our Orlando auto service techs to check things out. Here are some of the things he recommends looking for:
Bald edges on the tires

Bubbles or bulges

Visible wear bars

Sidewall separation

Dry rot
If you see any of those signs, you may be due for a new set of Orlando car tires. If you're not sure, ask one of our techs to take a peek!
Question #2: What's this light in my dash?
Customers often see the tire light come on in their dash but aren't sure what it is and what it means. When customers ask, Ozzie usually explains to them that it's the tire light and that it indicates low tire pressure in one of their tires. While customers can certainly visit Toyota of Orlando to have all four checked for PSI levels, he reminds them that they should use a tire pressure gauge to check the PSI and ensure it's at the correct level on a monthly basis. Additionally, he recommends checking their spare tire while they're at it - no one wants to be stuck with a flat only to find that their spare is flat, too.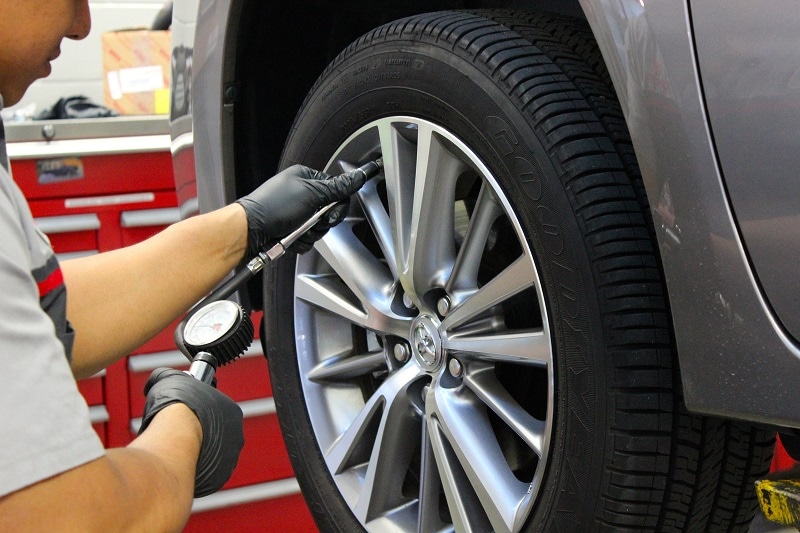 Question #3: Why is my car vibrating/Why am I hearing odd noises when traveling at high speeds?
If customers complain about vibrations or strange noises when traveling at high speeds, odds are they need new tires. Ozzie will typically bring their car to the back to our Orlando Toyota service center to have our auto service techs visually inspect the tires. They then take it for a test drive to verify the vibrations or noises and perform a suspension test. If the suspension is fine, they can narrow it down to bad tires being the cause of the issue. Once the tires are replaced, the vibration and noises should dissipate altogether.
Get answers to ALL of your auto service questions at Toyota of Orlando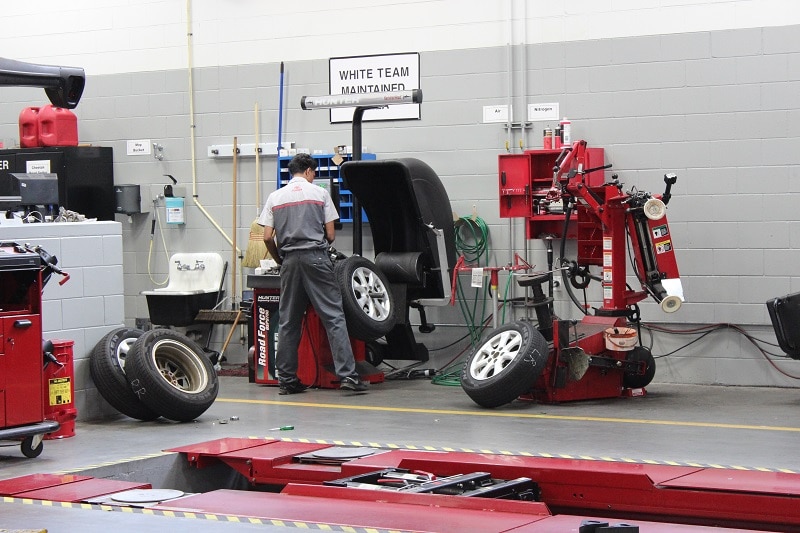 If you have a question about car tires that you need answered, give Ozzie and the team a call! They're ready and waiting for you at Toyota of Orlando at (407) 298-4500!