Toyota of Orlando is thrilled to be able to provide auto service to Toyota drivers in Central Florida, but we also love to help them save money and impart them with the knowledge to keep their cars in the best condition possible. In addition getting an oil change in Orlando, there are preventative stops you can take to keep your car running smoothly! Here are some tips from your friendly Toyota dealership in Central Florida to keep your car's performance at its highest!


Get auto service tips from Toyota of Orlando


Your car's battery

Your car's battery is essential to performance - without it, you can't even get started! Take care of the battery and it'll take care of you. The battery in a vehicle typically lasts about four years, but this can vary according to where you live,  how much you drive, etc.. You usually don't have a warning when its life is over, which can be scary (so ask about Toyota of Orlando's Roadside Assistance!). To be prepared, simply stay on top of the battery's age!

At our Toyota dealership in Central Florida, we know it's generally about four years, so start watching your battery, and don't be afraid to bring it into Toyota of Orlando to have it looked at or even replaced. Remember, at our Orlando Toyota dealership we test your battery for free every single time you bring your vehicle in for service! 


Your car's timing belt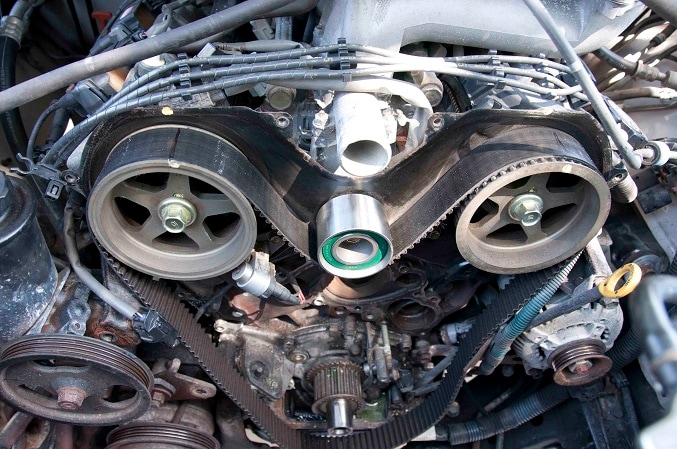 Timing belts at Toyota of Orlando Many people don't even know exactly what the timing belt does in relation to your car's performance! Toyota of Orlando is here to help explain. Basically, the timing belt helps to maintain precision in your engine functions. It's a rubber strap that has fiber strands woven into it (for strengthening purposes), and it ensures that the engine's valves and pistons move in synchronization.

The lifespan of your timing belt is usually 60,000-100,000 miles, but like the battery, this can easily vary from car to car.  When the timing belt breaks, you have issues - it results in internal problems, and in some engines can even cause the valves and pistons to collide (which means your wallet will be extremely unhappy). Have your timing belt checked and replaced as needed at the Toyota Service Center in Central Florida!


Keep your Toyota in top shape with auto service in Orlando


Your car's air-conditioning

Did you know that the AC in your car actually needs to be recharged? It's not a scam on the part of auto mechanics - you actually do need to add more refrigerant to your car's cooling system on a regular basis. If it's a bit low, then Toyota of Orlando can top it off for you when you bring your car in for service. However, if it's significantly low, then we'll need to drain out the remainder and replace it with fresh refrigerant; this is called recharging. Our Orlando Toyota dealership knows that Central Florida summers can be scorching, so let Toyota of Orlando keep your AC running ice cold!


Your car's wiper blades


Typically, most wiper blades should get changed every 6-12 months; however, this depends on weather conditions and what the blades themselves are actually composed of. Rubber blades generally have the shortest lifespan, followed by halogen-hardened rubber blades, and then silicone blades. How do you know when you need to replace your wiper blades? You'll start to see streaks when you run them, or gaps where the water isn't disappearing. You might also hear squeaking noises, and if you don't change the blades in time, they can cause damage to your windshield (and extremely costly repair).

Bring your car into Toyota of Orlando today - we can change the blades for you! If you prefer to change them yourself, check out our Parts Department for a selection of wiper blades... and don't forget to ask about our Parts Specials!

If you need more information, just give our Service Center a call at (888) 945-0493 today. We can help you with Brakes Service, Engine Service, and a multitude of other maintenance aspects. And don't forget to ask about our Service Specials!