Have you ever been filling up at the pump or hopping into the driver's seat and noticed that your tire looks a little lower than usual? Oftentimes upon further inspection you'll notice that a pesky little nail or screw has wedged its way into your tire wall, causing it to leak air. However, this annoyance doesn't have to be a major expense - we've got all the info you need about tire repair straight from our Orlando auto service techs! 
What types of tire repair will fix a tire with a nail in it?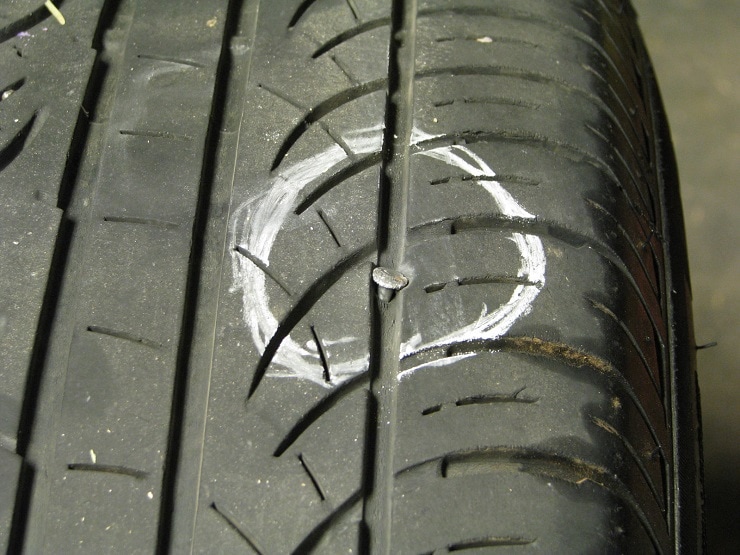 There are a couple of different options when it comes to Orlando tire repair for a nail or screw - here are the basics! 
Leave the nail in and hope for the best - some drivers actually do this, and we do NOT recommend it! 

Remove the nail and plug the hole 

Remove the nail and patch the tire

Replace the tire altogether



We can help you decide which fix is best for your car, and our auto service center in Orlando can get you back on the road in no time! 



Let our Orlando auto service center help!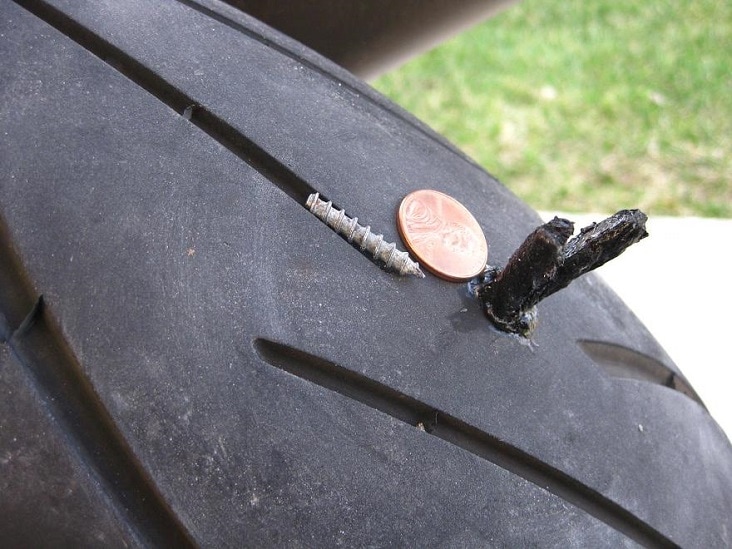 The best way to decide the fix for your car tire is to have our Toyota service techs take a look at it. When you bring your ride in for Orlando tire repair, they'll shine a white light on the interior to see just how much damage has been done to the interior of the tire (which provides strength and support to the entire thing). 
If the nail or screw made a clean puncture and didn't damage any of the sidewall belts, you SHOULD be able to plug the tire or even patch it (which are less expensive options than a replacement). Our auto service techs can perform these tire repairs for your quickly and affordably and get you back on the road.

However, if the screw or nail didn't make a clean puncture (if it ripped the tire and the hole is bigger than ¼ inch) or it damaged the sidewall belts when it went in, you definitely need a new tire. Sidewall belts ensure that your tires can handle the wear and tear of everyday driving and if they've been compromised, you run the risk of a flat or even a blowout. You'll need to replace the tire for safety reasons! 

Our Toyota Service Center additionally does not recommend attempting to plug or patch your tire at home if you're not well-versed in tire repair. If it's done incorrectly, the patch or plug can pop out and you can lose pressure suddenly when you're out on the road. This can be deadly - blowouts are a common cause of car accidents, especially when you're traveling at high speeds. Let our Orlando auto service techs handle the tire repair for you! 

Let us handle all of your Orlando tire repair - give us a call today at (866) 945-0493 to schedule an appointment! Also be sure to ask about our Orlando Toyota service coupons so you can save big bucks - we run specials on car tires regularly!