Getting a new Toyota is a pretty straight-forward process when you visit our Orlando Toyota dealership. After all, we have a wide variety of new and used cars that offer a variety of features, and are designed to meet a wide range of transportation needs. If you're in the market for a new Toyota in Orlando
that can easily tow trailers and cargo, though, then there are a few elements you need to be aware of to find the perfect ride to drive home in today!


Three important features to consider in your new Toyota in Orlando!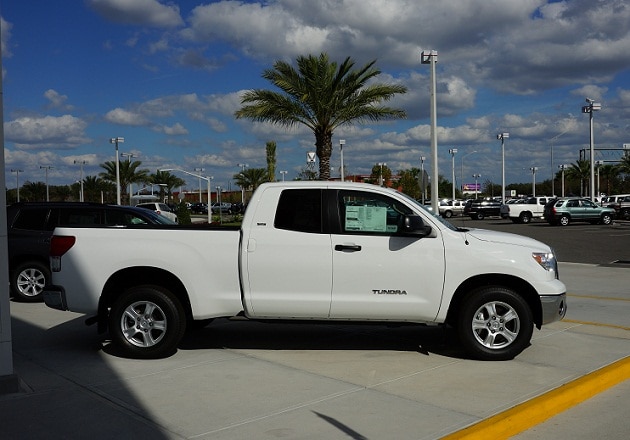 Not all vehicles are made the same, which is why it's important to know about certain features when you're having fun test-driving what could be your next new Toyota in Orlando. There are also important things to consider if you want your new Toyota to be able to tow!
   

   

Do I want a sedan, wagon, minivan, SUV, or pickup?

   

   

   

Should I get an auto with front-, rear-, all-, or four-wheel drive?

   

   

   

How important is torque?

Obviously a sedan, wagon minivan, SUV, and pickup look a little different and offer different styles. However, what you're interested in towing has a strong impact on which new Toyota is the best choice for you, and which new Toyota specials
in Orlando you look at. If you're only interested in towing a pop-up camping trailer, small boat, or anything that has a load less than 1,000 pounds, you'll probably be fine with a four-door sedan or crossover vehicle.

A SUV is fine for hauling lighter trailers and the occasional heavy load, but make sure that the tow hitch can be directly attached to the frame instead of the body or bumper! If your SUV is towing too much weight and the hitch is attached to the body or bumper, this can create damage to the frame of your new Toyota - and nobody wants that! Finally, if you're constantly hauling heavy cargo around, then a truck is the best choice - just look at the Toyota Tundra
in Orlando. It can haul up to 10,000 lbs!


Never underestimate the importance of a tow package!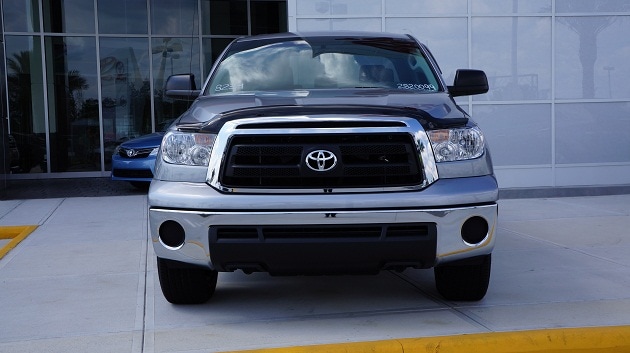 The best choice for serious towing is rear-wheel drive because it offers the best amount of traction and stability. If you plan on doing a lot of towing, then it's very important to consider getting a towing package if it's available for the new Toyota in Orlando that you want. A towing package not only helps you get the higher tow rating in your new ride, but it normally adds to the re-sale value too! Finally, consider getting a new Orlando Toyota that has more torque than horsepower.  A low-rpm torque will give your new Toyota in Orlando more power, which is what you need when you want to cart heavy cargo around.
Remember, purchasing a new Toyota in Orlando that delivers the kind of power and towing capability you want is straight-forward so long as you have a general idea of what your towing needs are!
   

   

Small tow load less than 1,000 pounds= passenger vehicle

   

   

   

Larger or occasional heavy tow load= SUV

   

   

   

Regular heavy towing= truck

   

   

   

Rear-wheel is drive best suited for towing

   

   

   

Torque is more important than horsepower

Our knowledgeable Product Specialists are here ready to assist you with finding the perfect new Toyota in Orlando that will meet your towing needs. Come by and see us today at 3575 Vineland Road off of I-4!