Whether you're test-driving a new sports car or looking for a truck that has get-up-and-go, understanding the technical terms that are listed in the vehicle's description is important! At Toyota of Orlando, we want to make sure you know exactly what you're getting when you sit behind the wheel of your new Toyota in Orlando
. While we always have Product Specialists available to answer your questions, you should do some research before you even come visit us to see what kind of new Toyota in Orlando you want. Understanding the difference between horsepower and torque, and what these features actually mean, can be part of the process in deciding which new Toyota in Orlando is perfect for you!
Get power and speed at Toyota of Orlando!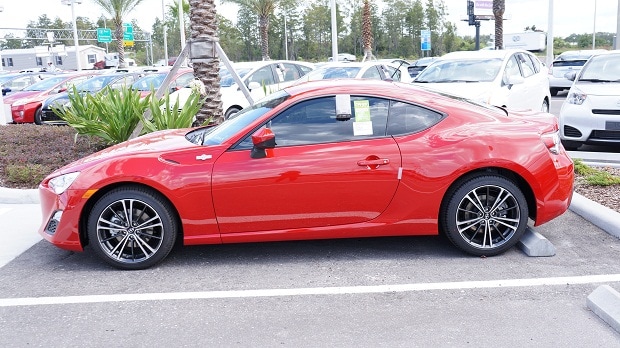 One important difference to know between horsepower and torque is that horsepower is an actual unit of measurement for power. This means that the horsepower specification you see for your new Toyota in Orlando is actually telling you how much power the engine can produce. Torque, on the other hand, is a turning force. In automobiles, it's often measured in foot-pounds (ft-lbs), and is basically a measurement of an engine's ability to do work. Think of torque in this way: the more force you apply to a wheel, the more readily it's going to turn, and this will make the vehicle start moving. So the faster the force on the wheel is, the faster the vehicle will move! 
When you're looking at purchasing a new Toyota from our Orlando Toyota dealership, it's important to keep the differences between horsepower and torque in mind. Oftentimes, people tend to go for more horsepower thinking it will help them reach higher speeds. Keep in mind, though, that torque is what actually gets you to the speed you want, while horsepower is used to help maintain that speed! If you're in the market for a sporty vehicle that can move quickly and capture an audience, then you'll love the
2017 Toyota 86. Offering that perfect balance of horsepower and torque that you want, you'll feel both powerful and in control when you're behind the wheel of the this Orlando sports car.


Find the perfect balance of horsepower and torque in a new Toyota in Orlando!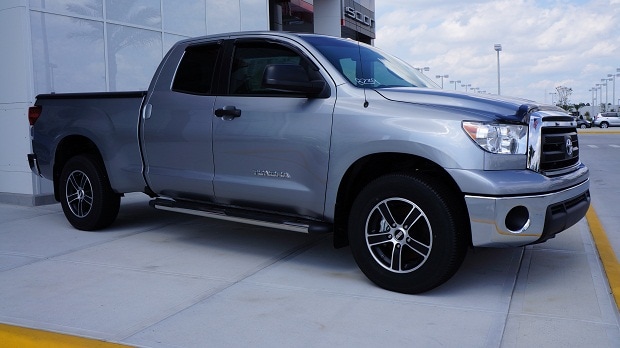 Horsepower determines how powerful the engine in your new Toyota is, but that doesn't mean you'll go as fast as you want. A good example is a ship's engine. It has a lot of power and has the strength to move really heavy weights. However, it hardly has any torque, so it takes a long time to build up speed. That doesn't mean you want all torque and no horsepower, though. You need a balance in your Orlando Toyota. If there's too much torque but not enough horsepower, then your new Toyota in Orlando will never be able to get a grip on the road and will just spin around! If you want an emphasis on power, but still want plenty of torque to move fast when you need to, then come test-drive one of trucks! The Toyota Tundra in Orlando
is powerful and definitely delivers the horsepower you need to haul heavy items, but the torque it provides guarantees that it won't take you all day to tow your cargo!

We can't wait to help you find that perfect balance of torque and horsepower you're looking for when you come to Toyota of Orlando to buy your next vehicle! With so many options to choose from offering a wide variety of power and speed, we're confident that we'll be able to help you find exactly what you're looking for. Check out our new Toyota specials in Orlando
to see what special offers we have for you, or just stop by to speak with one of our team members today!