Do you know what a fuel cell vehicle is, how it works, and whether or not it's the right ride to put in your driveway? Toyota of Orlando is here to help - with the advent of the all-new Toyota Mirai, we've made our official foray into the world of mean, green, clean energy, and we want to educate you about these new types of cars and what they can bring to your day to day drive time! Let's talk more about the 2016 Toyota Mirai and what a fuel cell vehicle is! 
What exactly is a fuel cell vehicle?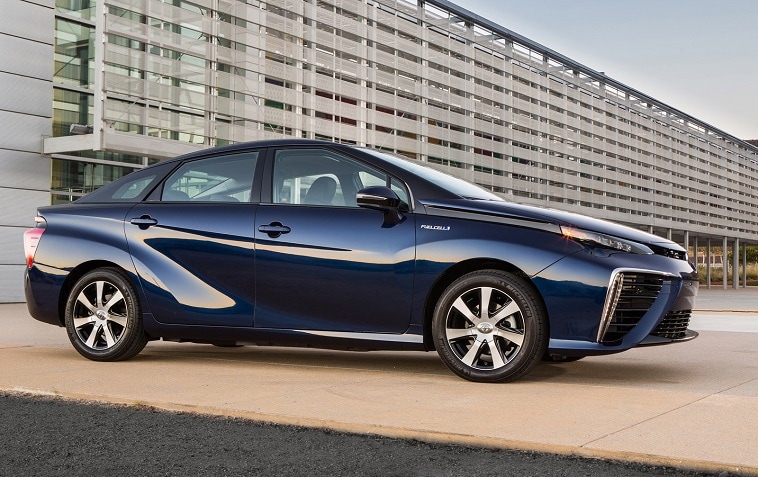 First, let's talk about what a fuel cell vehicle is. An FCV is a car that uses a fuel cell to power its electric motor! The fuel cell stack combines hydrogen and oxygen to create electricity, which then in turn powers the electric motor and the vehicle. This means you don't have to use gasoline to power the Orlando Toyota Mirai (which preserves more natural resources and reduces our dependence on foreign entities for fuel), and you don't have any emissions from the car except for water vapor. This translates to a very eco-friendly performance! 
What are the perks of driving a fuel cell vehicle like the Orlando Toyota Mirai? Here are some of the biggest ones: 

Reduced dependency on traditional gasoline fuel (which means less stops at the gas station)

A cleaner and more eco-friendly performance with zero emissions 
Plus, the Toyota Mirai in Orlando will offer a ton of perks to first time buyers. You'll find benefits like: 

Three years or 36,000 miles of ToyotaCare (which means complimentary routine auto service) 

An eight year or 100,000 mile warranty for all fuel cell components 

Three years of Safety Connect Services 

Entune Audio Services 

24/7 concierge service AND enhanced roadside assistance with towing, battery replacement, flat tire assistance, trip interruption reimbursement, and a loaner car to get you where you need to go
Should you drive this type of new Toyota in Orlando?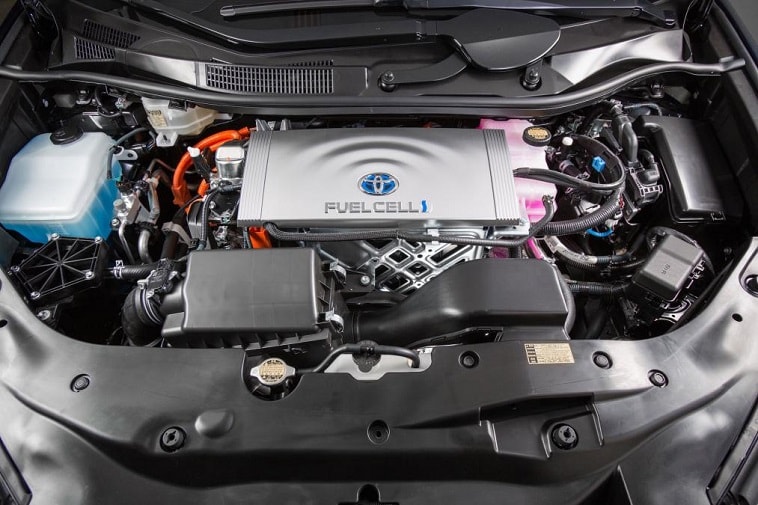 Obviously, there are a lot of perks when you get behind the wheel of this new Toyota in Orlando. So, is a fuel cell vehicle the right ride for you? Here are some things to consider before you sign the dotted line on an FCV: 
Cost. How much are you willing to spend on a new Toyota in Orlando? Fuel cell vehicles tend to be a bit pricier because of their advanced technology. However, although you pay a bit more up front you'll save big on fuel for the entirety of their ownership. 
Availability. Do you have access to hydrogen fueling stations? The Orlando Toyota Mirai has a map that can help you locate them in your area, but if there aren't too many, then you may find it tedious to fuel up a fuel cell vehicle on a regular basis.  
Performance. What kind of performance needs do have? If you need a new Orlando Toyota with towing and hauling capabilities or one that has a lot of horsepower and torque, you may want to opt for something other than an fuel cell vehicle!
Ready to learn more about fuel cell vehicles and the Orlando Toyota Mirai? Call us today at (888) 725-3520!