Have you ever been behind the wheel of the Orlando Toyota Tacoma? It's definitely a best-seller at our Toyota dealership in Central Florida, and it maintains that title on a nationwide basis - it's actually been the best-selling compact pickup truck in America since 2005, and has a slew of other awards and accolades under its belt as well. In fact, some of its most recent awards include: 


KBB.com Best Resale Value Award

ALG Residual Value Award

A 9.2/10 rating from KBB.com consumers

IntelliChoice's Most Awarded Pickup Ever

And more. However, where did this new Toyota truck start off, and what's made it such a popular ride over the years? We're taking a closer look at the history of the Toyota Tacoma! 



Where did it all begin for this new Toyota truck?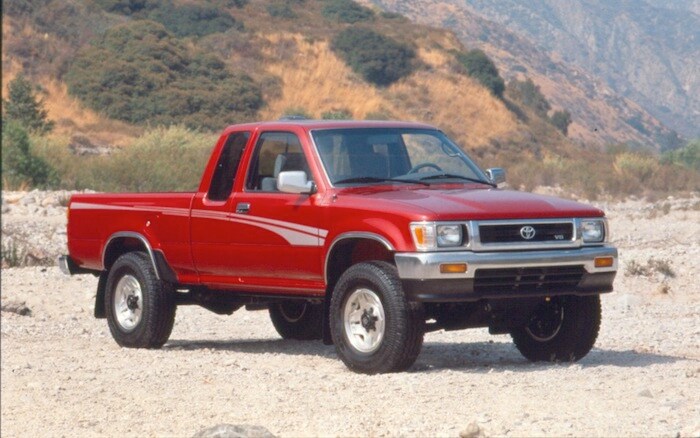 The new Toyota Tacoma in Orlando has been around for quite some time - in fact, it'll be celebrating it's 20th anniversary shortly. It was first produced here in the US in 1995; it was brought over to the states to replace the popular Toyota Pickup (also known as the Toyota Hilux in other countries). Here are a few highlights from the first generation: 


The Orlando Toyota Tacoma was introduced to replace the Toyota Pickup because it had more emphasis on handling and drive time quality, as well as safety features and a comfortable ride for passengers. Basically, Toyota wanted to create a truck that was versatile enough to be a work vehicle as well as a personal vehicle!

The first Toyota Tacoma was available in three engine sizes: 2.4L 4-cylinder, 2.7L 4-cylinder, and 3.4L V6.

Gas mileage was pretty impressive, with the 2.4L 4-cylinder offering drivers up to 29 mpg! The 2.7L 4-cylinder came close with 26 mpg, and the V6 brought 22 mpg to the table.

You could also find this new Toyota truck in 2- or 4-wheel drive, as well as automatic and manual transmissions.

In 1998 Toyota introduced the PreRunner models and also gave the Orlando Toyota Tacoma a little bit of a facelift, refreshing the style with a new grille and tailgate. More safety features were added as well, like a passenger's side airbag. The truck was also given a little refresh in 2000.

In 2001, the S-Runner model was introduced to the table, which was a limited edition that had unique stylistic and performance enhancements (like alloy wheels and special shocks). 
Orlando Toyota Tacoma brings change with a second generation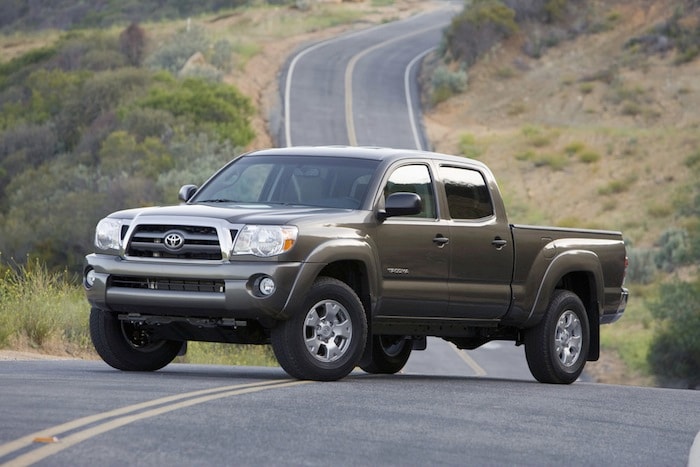 2005 brought a new generation of the Toyota Tacoma in Orlando to the picture! The second generation was unveiled at the Chicago Auto Show and you could customize it in 18 different ways, thanks to different cab and engine sizes, etc..

The X-Runner trim was unveiled as well in 2005, offering special suspension and other performance enhancers, as well as features designed to make it stand out from the crowd like a lowered body.

2009 brought a small refresh to the Toyota Tacoma in Orlando, as well as more safety elements like locking rear differential. This was also the year Toyota moved this truck's production from Mexico to San Antonio, TX! 


We're still in the second generation of this new Toyota truck, and we can't wait to see what future generations will have to offer! You'll find the 2015 Toyota Tacoma at our dealership right now. The new model year brought several impressive changes, including a new SR package, two new paint colors, a standard display audio system with integrated backup camera, and Entune Audio options!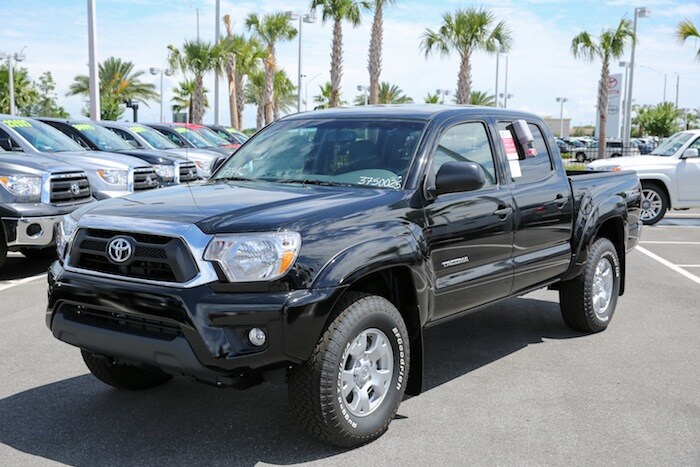 Come take this iconic Orlando Toyota truck for a test drive to see why it's been such a best-seller during its long life - we're just off I-4 near the Millenia Mall, and you can call us at (888) 725-3520 to set up your appointment today!