If you're a fan of Toyota, you know that there have been some unforgettable vehicles that have been a part of the lineup. For example, who could forget about the sporty and sleek Orlando Toyota Celica? Well, Toyota fans, we also had the superb Toyota Supra as part of our lineup! This unforgettable Toyota sports car in Orlando was a trailblazer when it came to fast and sleek rides!

If you can't tell, we absolutely loved the Orlando Toyota Supra and miss it. We don't know if it'll return to the lineup (or if it'll get a worthy successor), but we DO know about its rich history. Let's go back in time with the Toyota Supra in Orlando!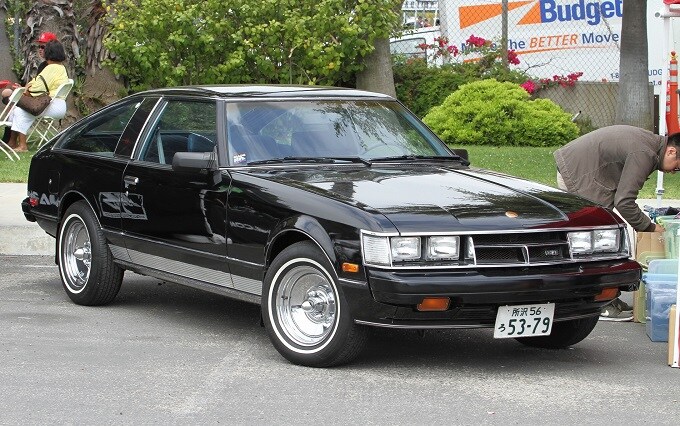 Toyota Supra in Orlando has a fascinating past!

Sports cars are undeniably cool, especially this Toyota sports car. The Toyota Supra in Orlando has a history that dates back to 1979 and was a spin-off from the Toyota Celica. The first model of the Toyota Supra was based off the rear-wheel-drive Toyota Celica hatchback and was technically named the Toyota Celica Supra. Our Toyota dealership is explaining details about the rich history of this ride.


The first generation of this Toyota ran from 1979 to 1981 and was introduced as a high-performance sports car! The engine of this ride offered was incredibly powerful-we're talking about a 2.6L engine 4-cylinder that put out an impressive (at the time) 110 hp. It also gave drivers the option of a five-speed manual or four-speed automatic transmission!
1980 was an important year in terms of looks for the Orlando Toyota Supra! This year introduced a new redesign, with a different front-end treatment. The following year (1981), the engine was upgraded to a 2.8L engine that put out 116 hp.
In 1982, we saw the second generation of the Toyota Supra hit the market. It ran until 1986 and it offered a brand new look to the popular Toyota sports car! This generation boasted a larger body, a sleek new image, and sporty pop-up headlights. This Orlando Toyota was also offered in two new classes: a performance-driven type (P-Type) or luxury-driven (L-Type)!
By 1986 (the last year of the second generation), the Toyota Supra got an upgraded engine that put out 161 hp.

1986 might've bid adieu to the second generation of this Toyota sports car, but it also saw the birth of the third generation! The pop-up headlights remained as part of the design, as well as the sleek aerodynamic design.
1987 should be known the year of Toyota power, since it was the year in which turbocharged Toyota Supra was introduced! It made it the first car in the United States with a turbocharged engine and anti-lock brakes!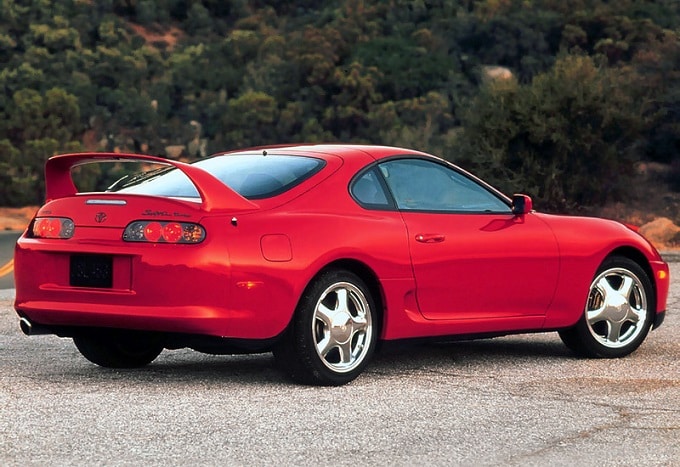 Orlando Toyota Supra goes out with a bang

The fourth and final generation of this Toyota in Orlando is one of the most memorable vehicles on the market - we would even call it iconic! Drivers flocked to this car because there wasn't anything like it before. This last generation offered sporty and athletic features that wowed car enthusiasts!


The fourth generation of this Toyota sports car made its way to the United States in 1993 and was completely redesigned. This Toyota now flaunted an optional high-rise rear spoiler that gave it an ultra-sporty look! The body was also lower to the ground, which gave it an aggressive stance.

In terms of performance, this Toyota was unparalleled! The Turbo model of this Orlando Toyota put out an astounding 320 hp. It was the highest level of performance the automaker put on one of its new Toyota cars.

Production of this Toyota ceased in 2002, marking the end of an era. 

While we may not have this popular Toyota sports car in Orlando, we have the Scion FR-S! This Scion drew some of its heritage from this Toyota! 

Come check out this Scion (and our new Toyota) at 3575 Vineland Rd., just off I-4 near the Mall at Millenia. You can reach us at (888) 725-3520 if you have any questions!