Every driver wants their car to be as safe as possible, and no one understands this better than Toyota of Orlando! In fact, our Toyota dealership in Central Florida
is proud to carry Toyota models that incorporate the ground-breaking technological research for which Toyota is so famous. If you're looking for a reliable vehicle in Central Florida with the latest and greatest in safety technology, comfort, and style, Toyota of Orlando is the right dealership for you.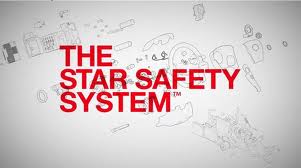 Toyota is renowned for innovative safety research in the realm of automobiles. In fact, Toyota of Orlando is happy to report that Toyota conducts most of their safety research at the Collaborative Safety Research Center, a facility located in Ann Arbor, Michigan. Their mission? "To serve as a catalyst for the advancement of auto safety involving the vehicle, driver, and traffic environment". The CSRC collaborates with a multitude of other organizations, including research institutions, hospitals, universities, and federal agencies to conduct research projects in safety technology. More specifically, they seek ways to reduce the number of traffic accidents and fatalities through new safety technology development. Toyota has actually committed $50 million to the CSRC over the next five years in order to continue researching these important issues!
The Star Safety System at Toyota of Orlando
Toyota is also the proud parent of the Star Safety System, a feature that's standard on all new Toyota models
at our Central Florida dealership, regardless of the model. Toyota of Orlando is extremely proud to host this set of features on all of its new Toyota vehicles in Central Florida. The Star Safety System is composed of six advanced safety technology features: 
Vehicle Stability Control: This feature helps to keep your car from slipping by reducing engine power and applying brake force if traction is lost. 
Traction Control: This feature applies brake force to wheels in motion on slippery or uneven surfaces, perfect for lending a hand on rainy Central Florida afternoons. 
Anti-Lock Brake System: This feature pulses brake power, keeping your brakes from locking up when you're in an emergency braking situation. 
Electronic Brake-Force Distribution: This feature redistributes the brake force to keep the rear brakes from locking up. 
Brake Assist: This feature can sense when you apply the brakes suddenly, and applies full pressure for you to bring you safely to a complete stop. 
Smart Stop Technology: This feature reduces your vehicle's power when the brakes and accelerator are hit at the same time, helping you bring the car to a complete stop.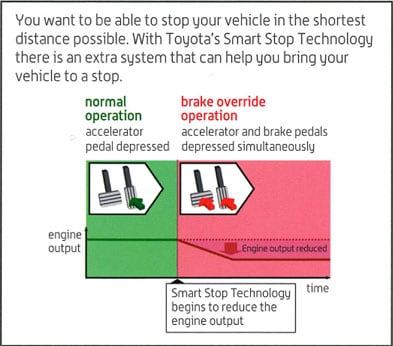 Together, these six elements make up the Star Safety System and provide one of the safest driving experiences available and like we at Toyota of Orlando mentioned before, they're standard on new Toyota vehicles at our Central Florida dealership! Toyota firmly believes that  you should have peace of mind without having to shell out extra money for it!
Toyota of Orlando also has other advanced technology options available for Central Florida drivers looking for a strong sense of security, offering features such as: 
Dynamic Radar Cruise Control (DRCC): This method of cruise control actually senses when you get close to the objects in front of you and automatically slows your vehicle, returning it to its original set speed when the path is clear again. 
Pre-Collision System (PCS): This feature helps to reduce crash speed and damage in front-end collisions. 
Lane Keep Assist (LKA): This feature helps to keep you in the center of your lane by sensing the lines and applying a slight torque to the steering. 
Head-Up Display (HUD): This innovative feature actually projects important information (like speed, navigation information, etc.) onto your windshield, so you never have to take your eyes off of the road. 
Find innovative safety technology at our Toyota dealership in Central Florida!
Further, each Toyota car, truck, van, or SUV at Toyota of Orlando is specially designed to provide even more safety feature options to Central Florida drivers, such as Advanced Airbag Systems, the LATCH (Lower Anchors and Tethers for Children) system on rear seatbelts, a Tire Pressure Monitoring System (TPMS), Vehicle Proximity Notification System (VPNS), and options like Hill Start Assist Control (HAC) and even Safety Connect Services, just to name a few. 
If you'd like to learn more about Toyota's innovative safety research and implements, such as the Star Safety System, come down to Toyota of Orlando, your friendly Toyota dealership in Central Florida! We're proud to offer a large selection of new and used cars in Orlando
, as well as a host of new and used car specials to make your purchase more affordable. We want to see you drive home happy - and SAFE!