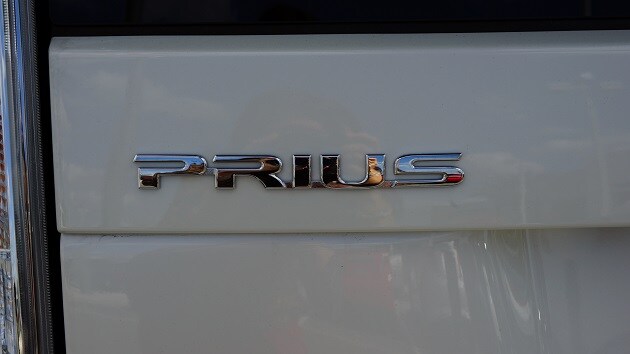 The new Toyota Prius family in Orlando offers many different eco-friendly options for drivers to enjoy. Available in four different trim-levels (including the Toyota Prius Plug-in), this family of eco-sensitive vehicles continues to be praised by both consumers and organizations ever since it was first introduced to the automotive market. 

However, the ability to provide eco-friendly transportation was not an over-night process. Even today, Toyota is still working on the ability to introduce and produce more hybrid options, such as a hybrid sports car! One eco-friendly vehicle in particular is praised. Many recognize it as being one of the key cars that inspired the eco-friendly transportation revolution - the Toyota Prius! Some awards and forms of recognition that it has won over the years include: 

   

   
IIHS Top Safety Pick
   
   

   

   
Best-Selling Hybrid in America
   
   

   

   
Best-Selling Hybrid in the World
   
   

   

   
Lowest Fuel Costs Award
   
   

   

   
Best Overall Value 11 Years in  a Row
   
   

   

   

Best Hatchback for Families
Orlando Toyota Prius favored for over a decade!

The Toyota Prius was first introduced in 1997 to drivers in Japan, and was then introduced to the U.S. around 2000. Much work was done in order to ensure this vehicle was ready for the road both overseas and in the U.S.A. The Toyota Hybrid Synergy Drive System is a crucial part as to why this Toyota hybrid is able to deliver such eco-friendly transportation. In fact, this hybrid technology has been in the works since 1992! Once this technology was fine-tuned, Toyota was ready to reveal the new Toyota Prius in Orlando and make it available to drivers. 

   

   
While drivers raved about the fuel efficiency the Orlando Toyota Prius provided, its design and seemingly lack of power were features that consumers wanted improved.
   
   

   

   
In 2003 this eco-friendly new Toyota in Orlando received an updated look, and with it a new kind of curb-appeal was introduced. Not only did drivers develop a new appreciation for its iconic look, but the performance of this re-designed new Toyota was also improved. More power, less toxic emission, and even better gas mileage are just a few of the enhanced components this Orlando Toyota hybrid delivered.
       
   
The third-generation Toyota Prius in Orlando arrived in 2009, and with it a fine-tuned Hybrid Synergy Drive System. It received some modifications that not only made it lighter, but also helped reduce the amount of toxic emissions that were released in the environment! 
   

This eco-sensitive vehicle is currently available for drivers to take home and enjoy on a daily basis. With the continuous updates, improvements, and modifications this Toyota hybrid receives, drivers can count on having access to some of the most sophisticated and eco-sensitive technology that's available on the automotive market!


Orlando Toyota hybrid offers new unique model!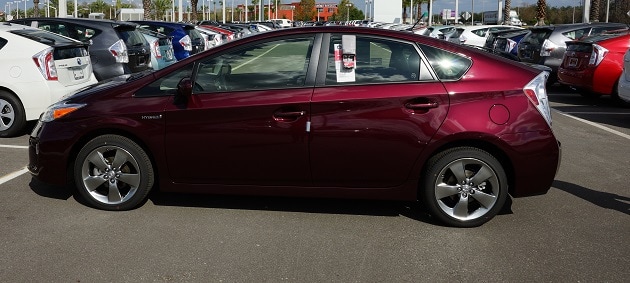 Since drivers seemed to thoroughly enjoy the kind of transportation the Orlando Toyota Prius provided, Toyota released an all-new special model of this vehicle in 2013 to further meet the stylish preferences of consumers. This model is called the Toyota Prius Persona Series. Still delivering the same eco-friendly way to travel, drivers of this trim-level had a few more luxurious and one-of-a-kind features to enjoy, such as:


   

SofTex seating that comes in a sophisticated Charcoal shade

Chrome details along the exterior to add subtle sophistication    

   

Option of specialized Black Cherry Pearl exterior color

Display Audio System with Navigation and the Toyota Entune System

   


This new Toyota hybrid in Orlando has a long and stellar history that has impressed drivers for over a decade. Don't wait to get behind the wheel of the vehicle that helped introduce the idea of hybrid transportation! Call our Internet Sales Team at (888) 725-3520 to set up a test-driving appointment today!