The 2016 Toyota Camry
has long been known to not only be a source of reliable and affordable transportation, but a also spacious and stylish way to travel! Did you know that 90 percent of the Toyota Camry that have been sold in the past 10 years are still on the road today? That's a kind of dependability that isn't always easy to come by! Toyota of Orlando is excited to offer this vehicle to drivers throughout the community, as well as the means and tools that are necessary to take care of it for the long-term! Find out how far back the dependability of this new Toyota in Orlando
goes, and how it has an entire history of being a reliable mode of transportation.
Orlando Toyota Camry delivers trustworthy transportation!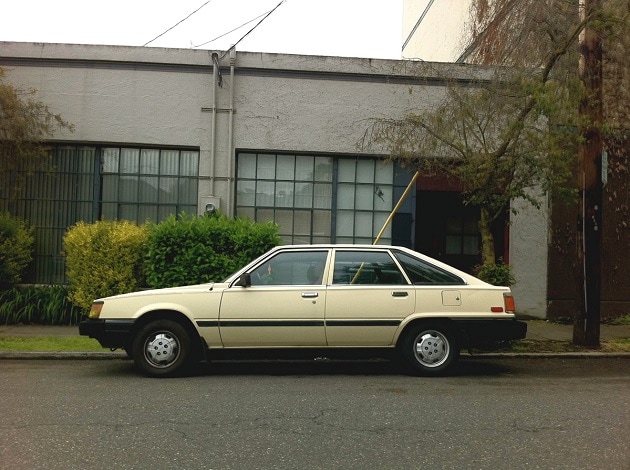 First produced in the early 1980s, this Toyota was introduced into a market that already had some stiff competition. Toyota came out with this model in 1983 to replace the Toyota Corona at about the same time Honda introduced the Honda Accord. 
   
Some modifications that the Orlando Toyota Camry featured during its initial introduction onto the automotive market included a larger wheelbase (around 102.4 inches). This was especially important since this new Toyota was trying to compete with the Honda Accord, and extra interior space was an attractive feature to many drivers.

   
The extra interior space of this Orlando Toyota proved to be especially valuable to those in the backseat, since they enjoyed about six more inches of legroom.

   

The engine and horsepower of this four-door sedan also gave more power than what the Honda Accord could provide.
The second generation of the Orlando Toyota Camry was revealed in 1987, and it sported some modifications that continued to set it apart from other vehicles on the road.

   
Perhaps one of its more noteworthy changes that is still experienced today is how quiet the drive is. When you're in a Toyota Camry in Orlando, you get a powerful driving experience that's smooth and peaceful. You don't hear much noise from the outside, and the interior is designed to keep all passengers comfortable. These are design elements that can be seen in both the current model and new Toyota hybrid version, and is known today as an acoustic noise reducing windshield! 
   
The second-generation of this model was also more powerful since it had more horsepower.

   

Another modification that this Toyota received dealt with its outward appearance. The five-door hatchback option was removed, and a more sleek and slim overall shape was achieved that helped minimize blind spots.
By 1992, the Toyota Camry received some more refined details that continued to increase its popularity, which eventually led it to being labeled the best-selling car in the U.S. for 1997! Some favorite features of the third- and fourth-generation Toyota Camry in Orlando included: 

   
V6 engine
   
Larger tires

   
Alloy wheels

   
More luxurious appearance

   

Improved handling
By the time the new millennium arrived, the Toyota Camry in Orlando had made a positive impression on the automotive that has only continued to attract attention and positive reviews. 

   
It's been one of the best-selling cars in America for 15 out of 16 years in a row!

   
Cars.Com rated the 2012 Toyota Camry in Orlando as number one on the American-Made Index!

   

Consumer Reports calls the eco-friendly Toyota Camry Hybrid a top-quality choice!
With such a reputable and stellar background supporting it, it's no wonder the Orlando Toyota Camry continues to be a favored choice amongst drivers.


Take care of your new Toyota in Orlando with affordable auto service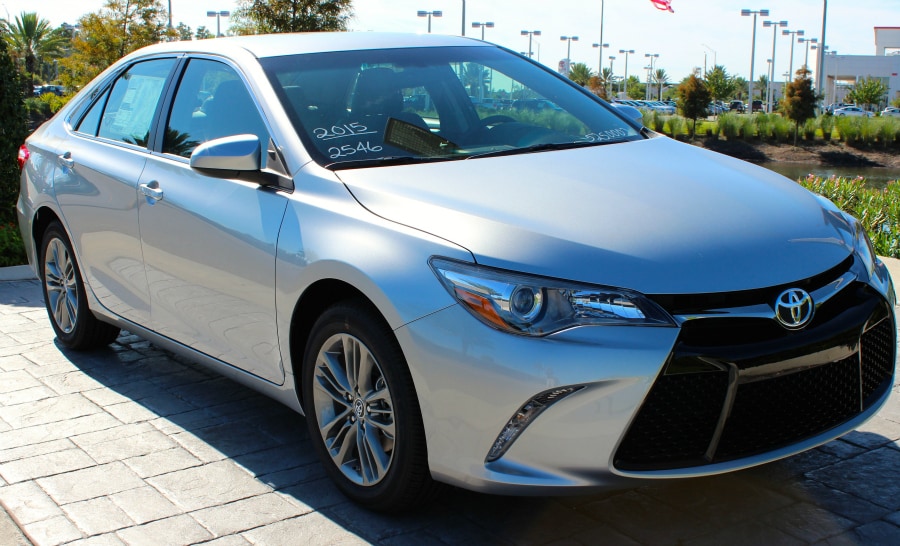 If you have a Toyota Camry, and want to make sure that it continues to provide the affordable and reliable transportation it's known for, then make sure it receives regular routine auto service in Orlando! By taking care of your new
Toyota with routine auto service
, you not only help keep it in prime condition, but also help prevent possible future issues from arising. Some important routine auto service that every vehicle should receive, no matter the year, make, or model, includes:
   
Oil change
   
Tire pressure check

   
Tire rotation
   

Air filter change
These small services can help keep your Toyota running smoothly for both the near and far future. Want to bring your ride in to give it some auto care today? Just call our Service Department at (866) 945-0493! We'd love to speak with you and help you care for your vehicle!