Have you ever been behind the wheel of the Orlando Toyota Avalon? One of the most iconic vehicles in the Toyota lineup, this sedan offers drivers some of the best features available to drivers. Ever since it debuted in 1995, this new Toyota in Orlando has been a ground-breaking pioneer in the category of full-size sedans. If you have indeed driven this new Toyota, you know just how sleek and powerful this ride is! 

2013 was a HUGE year for the Toyota Avalon in Orlando. This new Toyota received a much-loved makeover, giving the Toyota lineup a breath of fresh air! However, this Orlando Toyota is more than just dashing looks. Did you know that 90% of all Toyota Avalon sold in the last 15 years are STILL on the road? Clearly, this Toyota option represents what Toyota stands for: durability and reliability! Let's explore how this vehicle got to where it is now.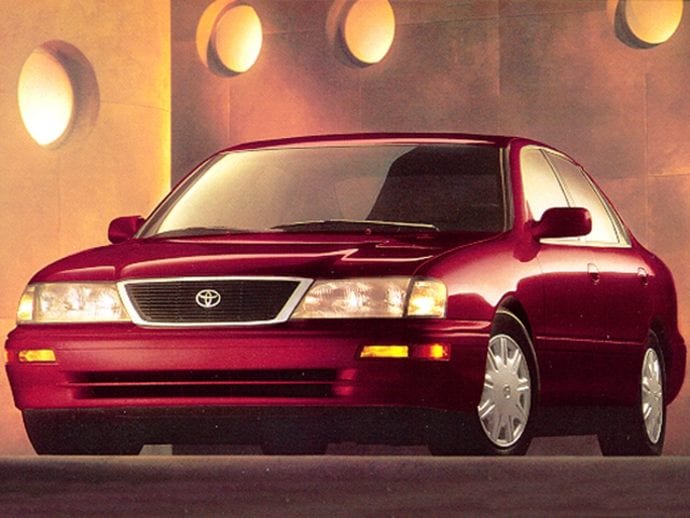 Go back in time with the Orlando Toyota Avalon

Twenty years on the market is a pretty impressive feat nowadays. Considering that there is so much competition in the automotive market, the fact that the Toyota Avalon in Orlando has stuck around is no joking matter! Check out how this Orlando Toyota has evolved as the years have gone by! 

First generation

The first Toyota Avalon in Orlando rolled off of the production line in 1994 as a 1995 model and came in two trim levels (XL and XLS). When it came to power, this new Toyota boasted a 3.0L V6 engine that was capable of producing up to 192 horsepower! There weren't many changes made for the 1997 model, but this model did increase the power put out by the engine to 200 horsepower that year. 

Second generation

Sold from 2000 to 2004, this version of this new Toyota in Orlando was designed to be roomier than the previous generation. It also boasted technology features that weren't previously included in this ride. This generation also marked the first time the Toyota Avalon started to get advanced safety features, with optional stability control and brake assist. This generation also introduced variable valve timing, slightly increasing power (it now was able to produce 210 hp). The interior also got a slight revamping! The curved and ergonomic dashboard separated the Toyota Avalon in Orlando from its dull competitors!

Third generation 

The third generation of the Orlando Toyota Avalon ran from 2005 to 2012 and it brought a lot to the table! This specific generation offered four different trim levels: XL, XLS, Limited, and Touring. The Touring trim level was the sportiest of all trim levels, offering 17-inch wheels, a tuned suspension, aluminum trim, and a sleek and cool all-black interior. All of the trim levels offered a 3.5L V6 engine that could put out 268 horsepower! For the 2009 model, stability control became standard for all trim levels and the Touring trim level was discontinued. The 2011 model got a slight makeover with changes to the exterior and dashboard design. The XLS trim level was also discontinued, leaving just the base level Toyota Avalon and the Limited trim level.

Fourth generation 

The Toyota Avalon entered its fourth generation for the 2013 model and it received a whole new bombastic look! The fourth generation Orlando Toyota Avalon was unveiled to be more luxurious than previous generations. Looks weren't the only thing that improved, either. Underneath that fresh makeover, a stiffer body improved ride and handling. Four trim levels (XLE, XLE Premium, XLE Touring and Limited) became available for drivers to choose from. Some of the standard features included in the XLE trim level are:


Leather upholstery

Keyless ignition and entry

Bluetooth wireless connectivity 

An eight-speaker audio system

Backup camera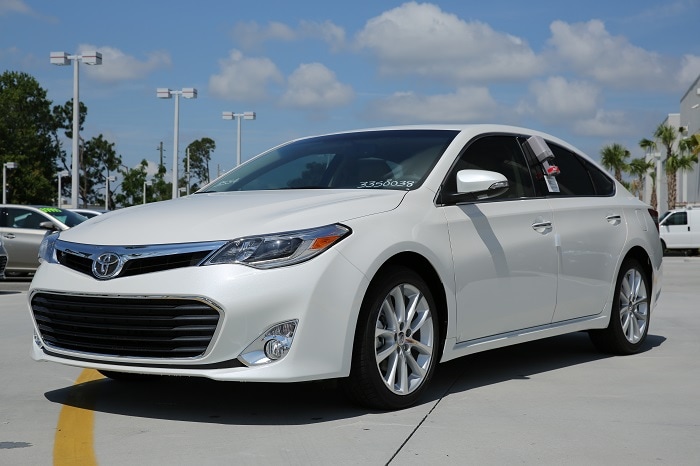 Come meet the Orlando Toyota Avalon!

Other features that you can tack on to your new Toyota Avalon in Orlando are a power moonroof, three-zone climate control, white ice ambient lighting, and wood-grain-style accents! As you can see, the current generation has set the bar up pretty high for competitors!

Intrigued by this iconic Toyota? Come check it out at 3575 Vineland Road, just off I-4 near the Millenia Mall. You can also give us a call at 888-725-3520 if you have any questions!