In Florida we're very lucky to live so close to so many bodies of water. That's why a common pastime for many families is going out on a boat or camping! However, in order for you to get your boat to the water, you have to tow. Towing can be very safe if you know what you're doing, but it can be tricky and risky if you don't. That's why our Orlando Toyota team wants to share some towing safety tips! Check it out and get ready to tow your boat to the water for a hot summer day.
 
Orlando Toyota towing safe driving and prep tips!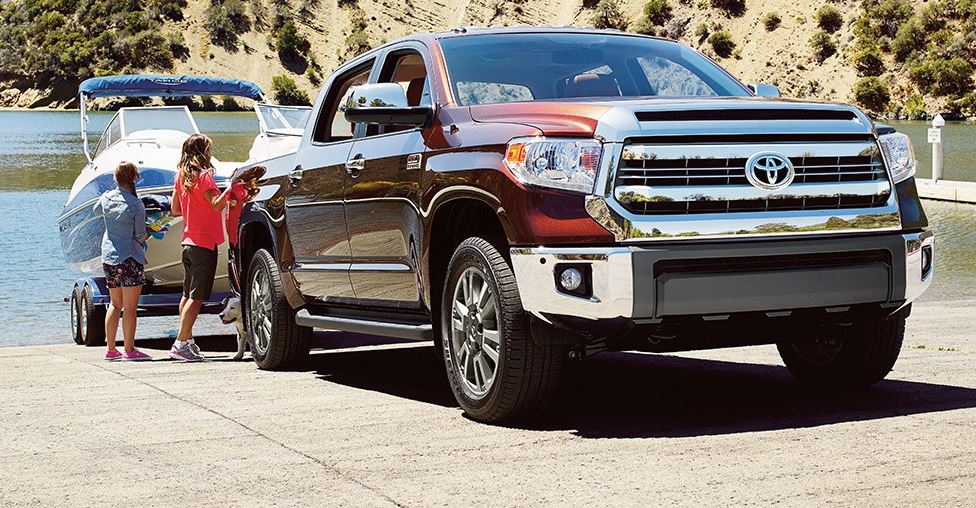 Prepare your Orlando Toyota for towing
 
Inspect your car - Make sure that you visit our auto service center at our Toyota dealership in Orlando to ensure your car is in the right shape and condition to tow! Your car will be doing some heavy lifting and to ensure it's safe, you need to see if it's ready to tow. Some of the things you should get checked out are the tires, hitch, brake system, battery charge, and more. 
Know your towing and payload capacity - Prior to towing your boat, it's really important that you know what your towing and payload capacity are! If your truck is pulling more than it should, it can severely damage the structure of your car. However, if you're towing in an Orlando Toyota truck then you're in good shape! That's because our new Toyota Tundra can tow up to 10,000 pounds!  
Use the right equipment - Your car needs to have the right equipment to tow safely. You can't just strap something on the back and hope that's going to work. It's NOT! These are some of the things you need to have before you tow and you must properly install them:
Drive your new Toyota in Orlando safely while towing!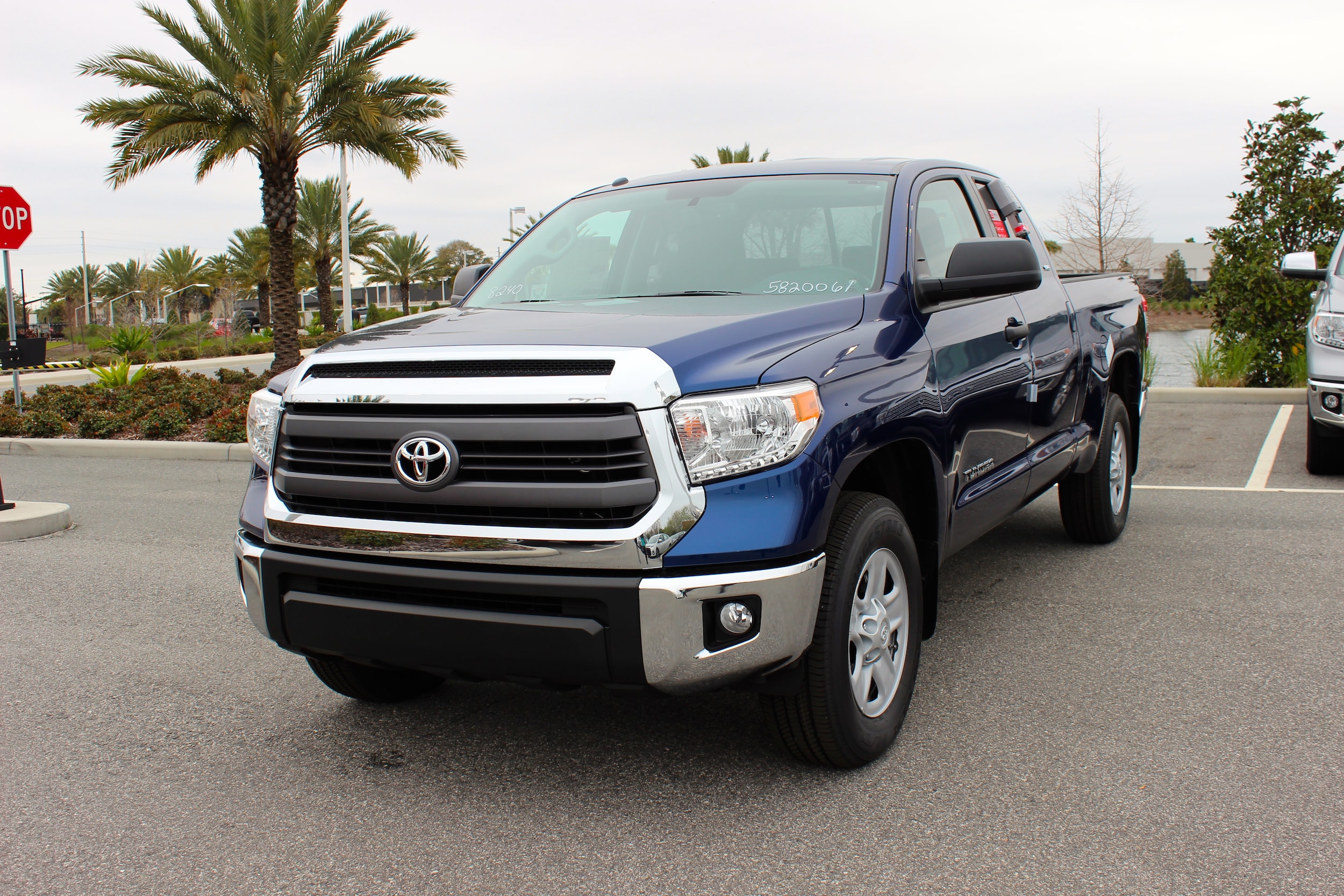 Safe driving while towing 
 
Handling - Our Orlando Toyota team recommends driving at moderate speeds in order to create more stability and avoid swaying. Slow down and make wide turns to ensure you clear the corners! 

Braking - Avoid sudden stops and make sure you give yourself ample space while driving in case you do need to slow down. Press on the brakes lightly! 

Passing - If you want to pass a slower vehicle, do so in a flat area no curves or hills. You should also make sure to signal well in advance to switching lanes and give yourself a lot of space! 

Reversing - Make sure you're clear to backup. Have a firm grip on the steering wheel and look at all mirrors. However, the mirrors may not be large enough to provide you with sight behind the tow. If possible have someone stand outside of the car and guide you. 

Parking - Once you're ready to park, apply the emergency brake, shift into park, and then remove your foot off of the brake pedal.
Our team at Toyota of Orlando hopes that you find these safety prep and driving tips while towing useful. If you want to get behind the wheel of a new Toyota in Orlando that's ready to tow, come check out our wide selection of SUVs and trucks! Visit Toyota of Orlando today at 3575 Vineland Road.