Driving in the rain can be tricky; we certainly get enough precipitation here in Central Florida! In order to make your drive time as safe and efficient as possible, there are certain steps that you should take to both prep your vehicle and prep yourself before you hit the road. Our Sales Specialists and our Toyota technicians have teamed up to share the necessary information with you! 



Is your new Toyota in Orlando ready to take on rain?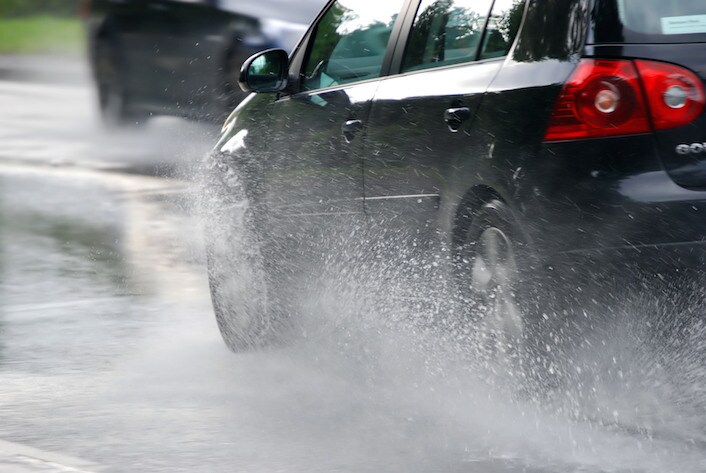 First things first - you need to make sure that your new Toyota in Orlando is in good enough shape to take on slick roads and rainy weather. Our Toyota Service Center can help you prep your car; here are some of the main elements you should think about before driving in the rain! 


Make sure your tires are in good condition. Your new Toyota should always be riding on tires that are properly inflated and that have enough tread to properly grip the road. Have our Orlando Toyota Service techs check them out for you and if you're in need of new ones, our Parts Department is here to help!
Also check your windshield wipers - these are essential to ensuring good visibility and subsequent safety in your new Toyota in Orlando. If the blades are smearing water around rather than sweeping the windshield clear, you need new ones? and our Orlando Toyota Service techs can help you both purchase and install them!
You also need to ensure that you stay on top of brake service; rainy weather is known to cause accidents, so you want to make sure that your Orlando Toyota has all the stopping power it needs in case of an emergency situation. Have you brakes checked and serviced on a regular basis!
Don't forget about your headlights - these help to let other drivers know where you and your new Toyota are on the road when visibility gets bad, and then can also help direct you to safety. Make sure they're clear and bright before you hit the road! 
Drive your new Toyota carefully when you're taking on rainy roads!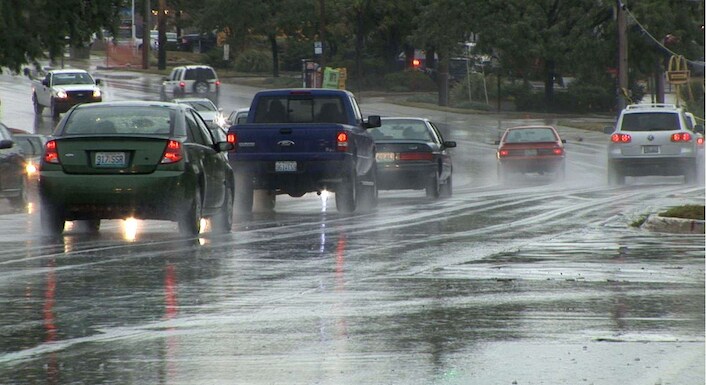 Now your new Toyota in Orlando is prepped - what steps should you take when you're actually out in the rain? Here are some of our top driving tips for rainy conditions! 

Use your headlights, defogger, and windshield wipers - visibility is key in rainy situations. 

Be especially careful if it hasn't rained in a while - this means that oils have built up on the road and conditions will be especially slippery, which can lead to hydroplaning if you're not wary. 



SLOW DOWN. If it's raining and the roads are slippery, moving at a slower pace will definitely work in your favor. It's even acceptable to go UNDER the speed limit when visibility gets bad - just be sure that your new Toyota's headlights are on so people can see you. If your visibility becomes slim to none, then you can even pull your new Toyota over to the side of the road until the rain lightens up

Make sure you take your turns slowly as well, to avoid the risk of losing control and sliding out. Use your blinkers so other drivers can see where you're headed! 

When you brake, be sure to leave plenty of stopping distance and also brake with less force than you usually would to avoid skidding or losing control of your new Toyota in Orlando. 

Also leave extra distance between you and other vehicles - you never know when they might slam on their brakes, and you want to have plenty of room on the road to avoid an accident. 

Under no circumstances should you put your Orlando Toyota's cruise control into use when it's raining! 

Avoid puddles - you never know how deep they are, and you run the risk of causing damage to your new Toyota in Orlando and its electrical system if they're deeper than anticipated. They're usually deeper on the sides of the road, so if you're able, try to steer towards the middle of the street. After you hit a puddle, you should tap your brakes to let the rotors dry off a little bit so you can ensure full stopping power. 


Let's say the worst happens and you feel your new Toyota start to hydroplane. Don't panic; instead, take your foot off of the gas and try to steer your car in a straight direction until you have control again. Slamming on the brakes or trying to turn will only make matters worse! 

Most of all, be aware of your surroundings in your Orlando Toyota. Rain causes limited visibility, so be aware of the movements of the cars around you, and keep your eyes open for pedestrians and animals that might be crossing the road. 

If you want more tips or want to prep your new Toyota for the rain, why not come down to our Orlando Toyota Service Center today? We're open seven days a week and we have the longest service hours in Central Florida. Give us a call at (866) 945-0493 today!