Are you ready to take your Orlando Toyota on off-roading adventures and explore different terrains? Our lands and roads are composed of a variety of different physical features. Not to mention, once the weather changes the terrain may change as well! It can be quite risky to drive in unfamiliar terrains.  That's why our team at Toyota of Orlando wants to share some safe driving tips through unknown surfaces! 
 
Safe driving tips through different terrains in Orlando!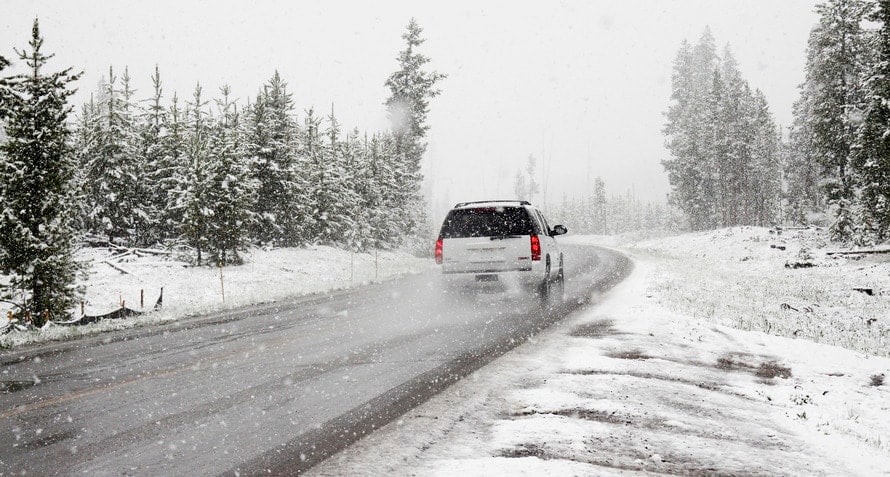 Snow 
 
Snow on the road can make driving conditions even more slippery. For additional safety measures, place chains on your car tires to provide more traction. You should also proceed slowly and with extra caution. 
 
Icy roads
 
During cold weather wet roads can turn into ice! If you don't have much experience driving in wet conditions, keep an eye out for shiny and wet patches. They can indicate ice on the road! Drive slowly and safely through them in order to stay in control. 
 
Sand 
 
Safe driving through hard-packed sand can be pretty easy! However, loose and fluffy sand is a whole different story. So if you're planning on off-roading in sandy areas around Orlando, check out these driving and prepping tips. 
 
If possible, let air out of your tires. This may sound odd, but this prevents the tires from digging into the sand. However, once you're back on land make sure to fill it up right away! 

Avoid making sharp movements while driving in sand! That's because the wheels will push through the sand more and you run the risk of getting stuck. 

If you find yourself stuck, move straight forward or backward. Don't step on your gas too hard! The more the wheel spins the more it'll dig into the sand. You can place a floor mat or flat hard surface under the wheel to try and get your wheel unstuck. 
Muddy roads 
 
Mud can develop in various terrains! Mud can be unpredictable and it can be very messy! So if you're going off-roading in your Orlando Toyota, analyze the area you're about to enter to know what kind of muddy terrain you may encounter. These are some our team's safe driving tips to get through mud without having problems: 
 
Close your windows to avoid mud getting into the vehicle

Drive safely and efficiently! You shouldn't speed through, but you also shouldn't drive too slowly. You want to minimize the spinning of your wheels in the mud to avoid getting stuck. 

Avoid shifting gears or oversteering while in the mud. Doing so can cause you to lose control and spin in the mud! 
Explore unpaved roads in your Orlando Toyota SUV! 


 
Unpaved roads like gravel or dirt
 
If you're embarking on new off-roading adventures and taking on unpaved roads, be careful! Your tires aren't in full contact with the ground so you can lose control very easily. In order to stay on top of your safe driving abilities, lower your speed and keep your hands on the steering wheel. The road can be jagged and by keeping your hands on the wheels all the time, you can maintain control of your Orlando Toyota SUV. 
 
If you'd like additional safe driving tips on different terrains, call our team at Toyota of Orlando! You can reach us at (888) 725-3520.