It seems like more electric car options are flooding the market lately - every time you turn around, there's another vehicle that runs on electric charge to save you money and help you go green! Our Orlando Toyota options are no exception - we currently offer the Toyota Prius Plug-In and Toyota RAV4 EV, and there are more electric car options headed our way in the future. And with the recent Open Road Project (featuring the electric Toyota i-Road), it seems that these eco-friendly cars' popularity is on the rise!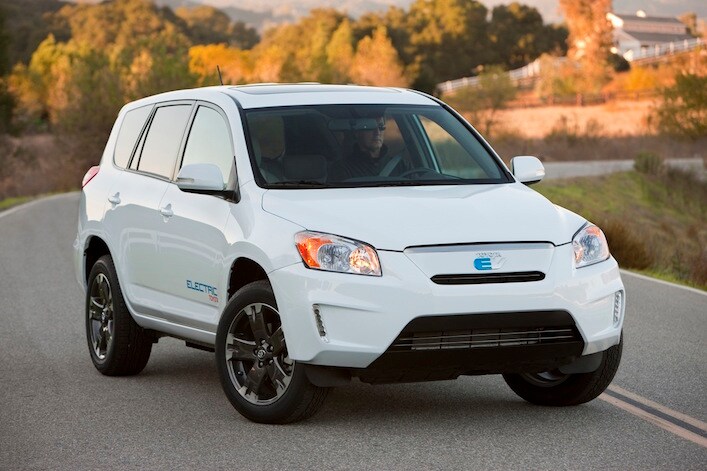 Is an electric car right for you? 
However, is an Orlando Toyota electric car the right ride for you? We can help you figure it out! Here are some of the main things to consider before you sign the dotted line on an electric car in Orlando! 
Commute: How far are you driving? Electric cars have a shorter range than traditional gasoline or hybrid powered engines, so take your commute into consideration. 
Eco-friendliness: Are you worried about the environment and your tailpipe emissions? Electric vehicles emit virtually no CO2 emissions, which reduces your impact on the smog problem significantly. 
Fuel costs: Rising gas prices got you down? Electric cars in Orlando run off of electricity, so don't worry about what it'll cost you at the pump. Just plug your ride into the wall in your garage to get it juiced up and ready to go! 
Price: On the other hand, while these electric Toyota in Orlando are cheaper to operate, they're a bit pricier than a gasoline or hybrid model. However, the long term benefits can be worth it, so weigh both out and see if things will even out for you!


What are the pros and cons of Orlando Toyota electric vehicles? 
Ride quality: Since electric cars don't have a gasoline engine rumbling under the hood, these Orlando Toyota vehicles tend to be much quieter inside the cabin and also offer you a smoother and more comfortable drive time! 
Ease of operation: It's so easy to recharge an electric Toyota - all you have to do is plug it into the wall and you're good to go! Let it charge overnight and then hit the road. However, you have to adjust to the fact that you can't just stop at a gas station to fuel up - it takes a while longer to get your new Toyota charged up again!
Lack of variety: There aren't a TON of electric cars in Orlando to choose from at this point in time, but that should change over the next few years as more and more options are introduced into the market. If you don't like any of the vehicles for sale now, you might want to wait it our for a bit and see what's coming around the bend! 
Have questions about Toyota electric cars or want to see how to get your hands on one? Let us help - give us a call at (407) 298-4500, or swing by and see us at 3575 Vineland Road! We're just off I-4!