Emergencies happen, whether we like it or not. However, the best way to handle them is to be prepared for them in the first place! Being stuck on the side of the road with a broken down ride is never fun, even if you're just waiting for roadside assistance (which is one of the perks you'll get when you buy a new Toyota in Orlando from our dealership). Why not pack the supplies you need to be proactive in an emergency in the trunk of your car? Our Toyota dealership in Central Florida is here to help!
We sat down with both sales specialists and Toyota technicians to get this info for you , and we came up with a list of supplies that we recommend keeping in a kit in the back of your ride just in case. You can buy a duffel bag or Tupperware to store them, or even keep them in the under-floor storage compartment that some of our new Toyota offer in the cargo area. Let's get started !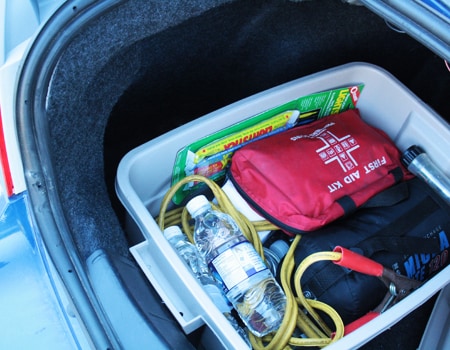 What should you keep in your new Toyota?
Spare tire: keep a spare tire on hand at all times, and don't forget to also keep a lug wrench and tire jack alongside it in case you get a flat in your new Toyota! You may also want to carry a can of Fix-a-Flat just in case.

First aid kit: Buy a first aid kit that has all the supplies you'll need for minor bumps and bruises, and you may even consider keeping more emergency supplies on hand in case of bigger injuries in an accident!
Cell phone charger or USB cord: There's nothing worse than breaking down and having a dead cell phone battery - keep an extra charging cord around to prevent that from ever happening when you take your new Toyota in Orlando out on the road.

Jumper cables: If your new Toyota in Orlando dies on  you, jumper cables can bring it back to life pretty quickly, so always keep a quality set on hand.

Rags: Keep some clean rags in the back of your new Toyota! Not only can they help you clean up spills in the cabin, they're also good for checking your oil if need be when you're out and about and see your oil light come on.

Flashlight: Keep a flashlight in the back of your new Toyota in Orlando. You never know when you might need it, and you should also think about keeping some emergency torches or reflectors back there in case you get into an accident at night and want to alert other drivers to your presence on the side of the road. (Don't forget extra batteries!)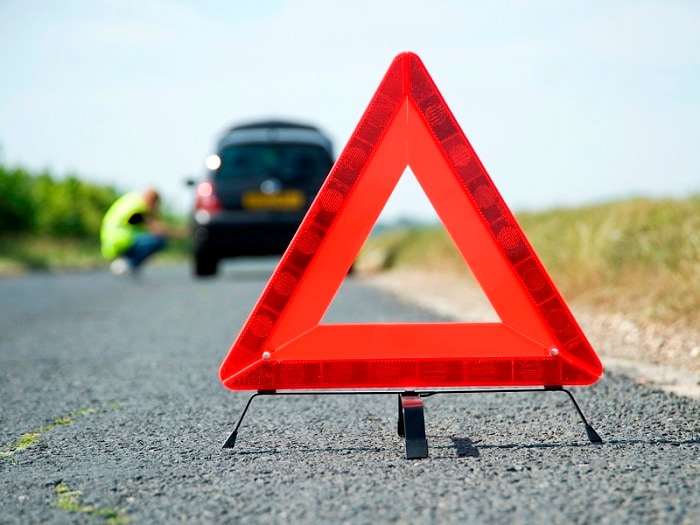 Keep your Orlando Toyota well-stocked for emergency situations! 
Gloves: Protect your hands if you have to get under the hood; keep some durable gloves on hand. This will also come in handy when it's cold (the few times that happens in Orlando)!

Hand cleaner: Ever get oil on your hands? It's tough to get off, and you never know what other substances you might have to touch when you're out in your Orlando Toyota. Keep a hand cleaner around just in case!

Pen and paper: Have a pen and paper around in case you get in an accident - that way you can take down details and the other driver's information quickly and efficiently.

Disposable camera: A disposable camera will help you document an accident and the damage done to your new Orlando Toyota, so throw one in the kit next time you stop by the drug store!

Cash: Storing some cash in your emergency car kit - about $20 worth of small bills and change - could come in handy in an emergency (or if you just need change to vacuum your Orlando Toyota out).

Spare parts: If you're handy under the hood of your new Toyota in Orlando, keep a couple of spare parts on hand! These may include spark plugs, hoses, an extra air filter, a spare radiator cap, and extra belts. It might save you a couple of bucks at the mechanic!

Snacks: Keep a box of granola bars in the back of your new Toyota - you'll thank us when the kids aren't whining as you're stuck on the side of the road!

A jug of water: Don't drink water that's been left in plastic containers in the car; instead, this particular jug is for when your new Toyota overheats or you run out of coolant without realizing! 

You might also consider keeping a pair of scissors or knife, extra rope or duct tape, and a blanket in the back. 
Want more tips? Come on down to Toyota of Orlando and talk to our new Toyota sales specialists! We're open seven days a week until 10pm, and we're just off I-4 near the Millenia Mall!