When it's time to trade-in or trade-up, you want to ensure that you give your Orlando used car the attention it needs to shine in the eyes of the new buyer. Not only do you want it to perform well and prove a reliable option, but you also want it to retain its value in terms of appearance and style. Whether you decide to trade-in to put the equity towards a new ride here at Toyota of Orlando or sell to a private buyer, you want to get the most bang for your buck, right?


Trade-in your Orlando used car today at our dealership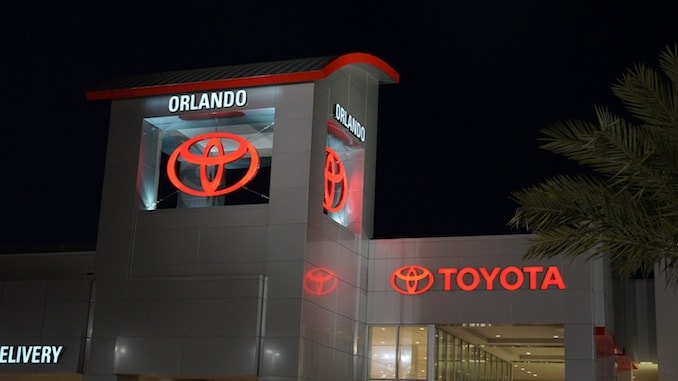 That's why we've compiled this list of tips on how you can prepare your Orlando used car for a trade-in or sale. We compiled them with the help of our Used Car Director - don't forget, we take trade-ins every day at Toyota of Orlando and we're always looking to give you top dollar on yours. If you're ready to get rid of your old vehicle and want to ensure you get the equity you deserve, follow these tips! 


Before you worry about appearance, you should worry about performance. Ensure that your used car in Orlando is up to date on its routine maintenance; you may want to get an oil change as well so everything is running in top notch condition.

Additionally, you should top off all fluids and ensure that any small repairs are taken care of - for example, replacing burnt out bulbs or fuses.

Once you've assessed and completed all maintenance in terms of performance, you should take your car's appearance to the next level. Wash and wax it, polish the wheels, gloss the tires, and clean the windows and mirrors.

You should also give the interior of your ride some attention; vacuum it out and clear out all of your personal belongings so the new owner can appraise it accordingly. Also wipe down all surfaces on the interior, and don't forget to empty out the trunk! 
What documents should you provide when selling your used car?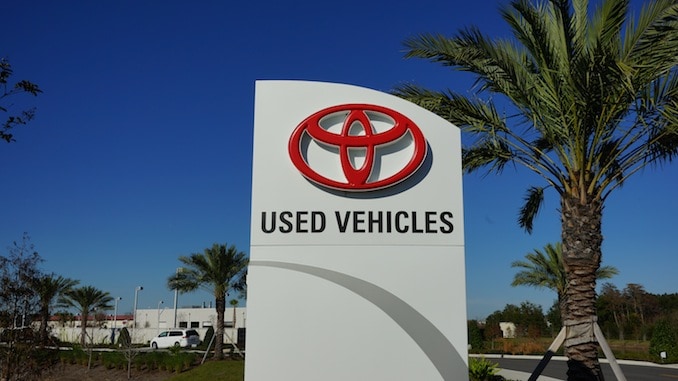 When you bring your vehicle in to trade-in at Toyota of Orlando, all you need to do is schedule an appointment with our Used Car Director and bring along your driver's license, title, and car keys. He'll make you a cash offer on the spot even if you want to just sell us your car instead of using the money towards one of our vehicles. 

If you're selling your car privately, then you should try to compile a log of maintenance and repair records to show you've been giving your vehicle the attention it needs to have a long and reliable performance. A vehicle history report, like a Carfax report, will also put the prospective buyer's mind at ease so they know where the vehicle has been in the past. Don't forget warranties, either, especially if you just replaced the tires or your battery! 

If you're ready to sell us your car or trade in for a new ride, give us a call today at (888) 725-3520! Remember, we'll make you a cash offer on the spot and we're ready to give you top-dollar for your vehicle - why wait? Visit us at 3575 Vineland Road!