When it comes down to your pet's safety, there's no taking chances. Bringing them along when you hit the road in your new Toyota in Orlando is always a fun experience, especially if it's a road trip. However, just as you have to take safety precautions for your human passengers, there are necessary safety measures you should take for your animal passengers as well! Toyota of Orlando is here to help - we've got all the information you need to keep Fido safe when he comes along for the ride!


Get your new Toyota in Orlando ready for its four-legged passengers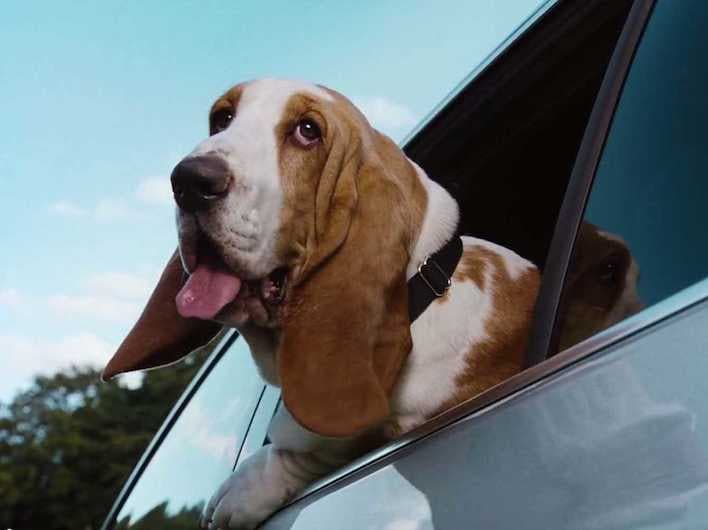 Prepping your car
If you're going to be taking your pets out on the road in your new Toyota in Orlando, there are certain ways you can prep your vehicle in order to make sure your animals are safe and comfortable. 



First, think about how they'll ride. Are you going to cage or crate them? This is usually the best bet; not only can they be a distraction if they're roaming around the car when you're trying to drive, they can also be severely injured if they're not restrained and you get into an accident. A 60-lb dog can turn into a 2,700lb projectile when you're traveling at 35mph - not only can your pet get severely injured, you can as well. Take it from Toyota of Orlando - invest in crates or harnesses for your pets!

If you're not interested in crating or cageing your pets when they're in your new Toyota, then you should look into safety harnesses or restraints - there's a wide variety available. These tools will keep your dog in one spot and restrain them in an accident like a seatbelt, but still allow them to sit or lie down with ease. You wear a seatbelt for a reason - why not give your pet the same opportunity? You may also want to bring along a blanket or a bed so they can get comfortable!

Also think about spills - accidents happen, so you may want to line your new Toyota in Orlando's seats to protect them, as well as the floor if you're taking an especially long trip. Keep handy wipes or an extra towel on hand for cleanup should spills happen.

You like to snack on road trips - be sure to bring food, snacks, treats, and water to keep your pet occupied and happy when you hit the road. Don't forget a water dish - you can find unique ones that fold up or collapse to save space and add a convenience factor to the equation! Other supplies that you should think about include a leash, waste bags for bathroom breaks, and toys.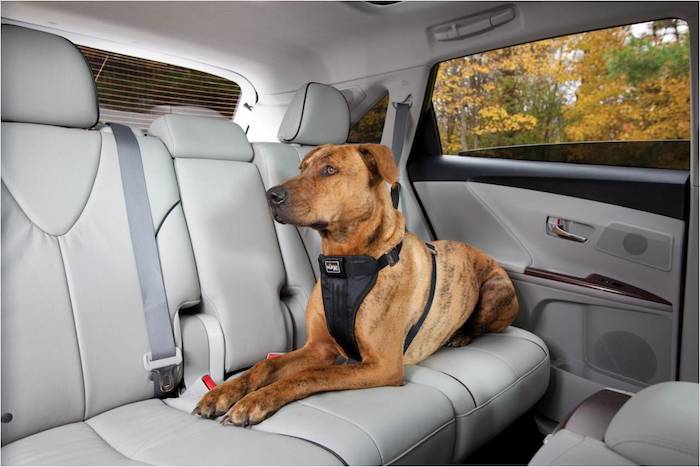 Traveling with pets in your Orlando Toyota 

When you hit the highway
So your new Toyota in Orlando is prepped and you're ready to take to the highway. However, there are still measures and precautions you should take when commandeering your ride with a pet in the backseat! Here are some tips for when you actually get behind the wheel! 



Don't let Fido hang his head out of the window of your new Toyota. It may seem fun at first, but you actually run the risk of him getting hit by a passing object or debris on the road, or getting inner ear damage from the wind pressure. Pets can even get inner ear and lung infections from the wind and the cold - take it from our Orlando Toyota dealership? keep them inside the car!

Be sure to stop and let your pet use the restroom and stretch their legs frequently. It's easy for them to get restless when they're restrained or in a crate, so beat them to it and be sure to take advantage of rest stops when you hit the highways in your new Toyota.

You never know when travel will upset your pet's stomach, so you may want to hold off feeding them their main meal until you've stopped for the day. Give them snacks and treats to keep them satisfied in the meantime!

Never leave your pets in your new Toyota unattended. It may seem like a relatively pleasant day out, but temperatures inside the car can rise quickly, especially in the spring and summer. Excess heat can cause severe injury to your pet, including heatstroke and even death. Did you know that when it's 85 degrees out, the interior temp of your car can rise to 102 degrees in just ten minutes, even with the windows open? Humidity also plays a big factor in bringing those temps up, and we've got plenty of that here in Orlando. Cold temperatures can be just as dangerous to your pets when they're left in the car. If you have to leave your pets inside of your new Toyota while you're out, consider leaving them at home altogether!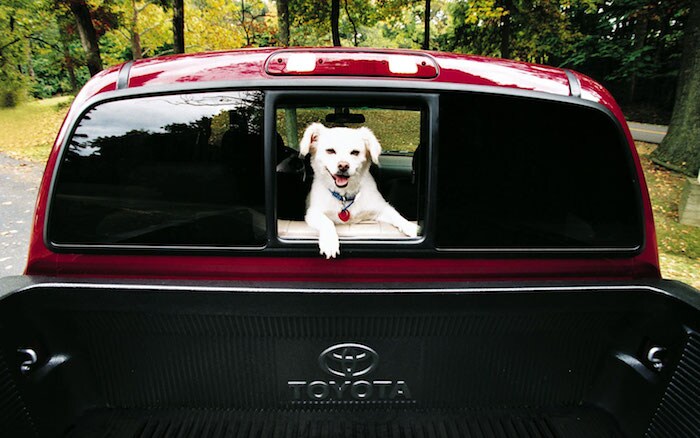 As you can see, there's a lot involved when you decide to bring your pet along for the ride in your new Toyota, but we've got you covered - if you want to look into more accessories or get tips on traveling with your four-legged friends, come down to Toyota of Orlando today! We're located just off I-4 near the Millenia Mall at 3575 Vineland Road, and our new Toyota dealership is open seven days a week!