When you come into Toyota of Orlando to take a look at our new cars, you've definitely got a lot of things to consider on your plate! What price range are you aiming for? What qualities and features should your new Toyota have to fit your drive time needs? What about financing - are you going to buy, or should you lease? It can seem overwhelming, but we're always here to help. We're going to address one of the most important things to think about when you're looking for a new vehicle - resale value. 
Why is resale value important when buying a new Toyota?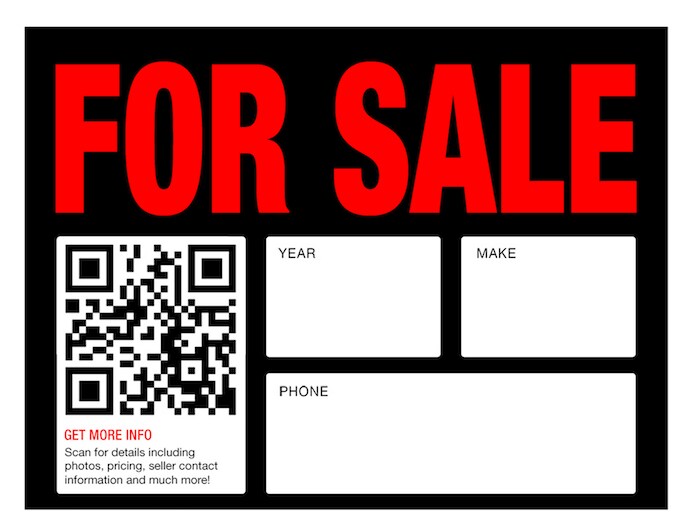 What is resale value, and why is it important? Here's the breakdown: 
Resale value is how much value your new Toyota in Orlando will have when you try to sell it in the future. 

It's important because you want to make sure you purchase a new car that will have a lot of resale value integrated into it - you want to make at least some of your money back when you decide to sell or trade in down the line! 
You're in luck if you've decided to go with a new Toyota in Orlando - the Toyota brand is renowned worldwide for offering incredible resale value on each and every one of its vehicles. Some of the new Toyota options that are ranked highest in terms of resale value for 2016 in particular include: 
Toyota 4Runner

Toyota Land Cruiser

Toyota Camry

Toyota Avalon

Toyota RAV4

Toyota Tacoma

Toyota Sienna

Toyota Tundra
And the entire Orlando Toyota Prius family! You've got plenty of options open to you! 
What factors affect your Orlando Toyota's resale value the most?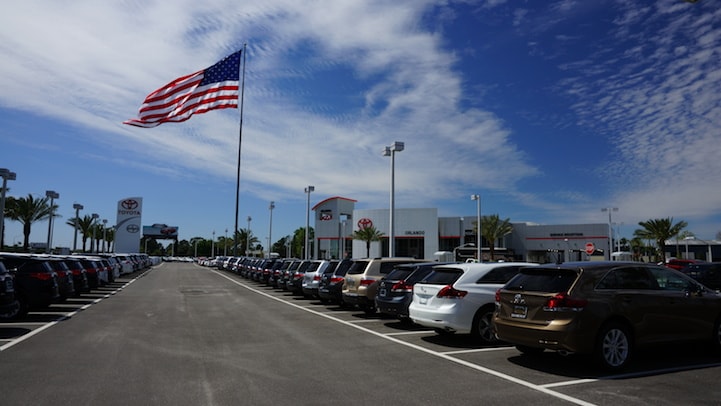 However, there are other things to consider when it comes to resale value and how to make the most of your ride when you sell it. Here are some of the factors that make a big difference when it's time to trade in your Orlando Toyota! 
Safety: Safety features can often increase the resale value of your car, which is great for Toyota in Orlando - they come decked out with the latest and greatest in terms of safety features. It's often difficult to predict which features are going to have the biggest impact, so it's a lucky thing that Toyota has a broad spectrum of safety technology to offer. 
Performance: Performance can add a big chunk of change to your new Toyota's resale value, especially when it comes to power. However, keep in mind that this is often an important factor for people who are LOOKING for performance-based cars. For example, choosing a Toyota Camry in Orlando with a V6 engine won't give you that much more bang for your buck. However, opting for a truck like the Toyota Tundra with a V8 engine over a V6 may enhance your resale value, as the truck is often sought out for its performance capabilities. 
Comfort and efficiency: Two of the biggest qualities that drivers look for in a new ride are comfort and efficiency, and they both can have a big effect on your car's resale value. Features like air-conditioning, power door locks and windows, and a versatile interior can make or break your car when it's time to trade in. Two of the biggest influences on resale value are actually the type of transmission (automatics enhance value better) and whether or not your new Toyota in Orlando has a moonroof (having one boosts your value even further). 
You should also think about certain elements that WON'T enhance the resale value of your new Toyota in Orlando before investing in them! These features include: 
Technology (usually by the time you sell your new Toyota something better has come around)

Style and stylistic enhancements

Unique performance boosters that aren't typically sought after

Special aftermarket parts
They may cost YOU a lot of money, but that doesn't necessarily mean you're going to get more value out of them when you turn your new Toyota loose on the market. Do your research before investing! 
Want more information on resale value, or to take one of our new Toyota in Orlando on a test-drive? Come on down and see us today - we're off I-4 near the Millenia Mall and you can schedule your appointment at (888) 725-3520 today!