There is a huge trend happening with car shoppers. They're doing a ton of research at home before they even step foot in car dealerships. This includes putting two or more vehicles side by side to see find the best option. If you want to compare cars before buying a new Toyota in Orlando, there are some things you should know! We're sharing what you should keep in mind when you compare cars.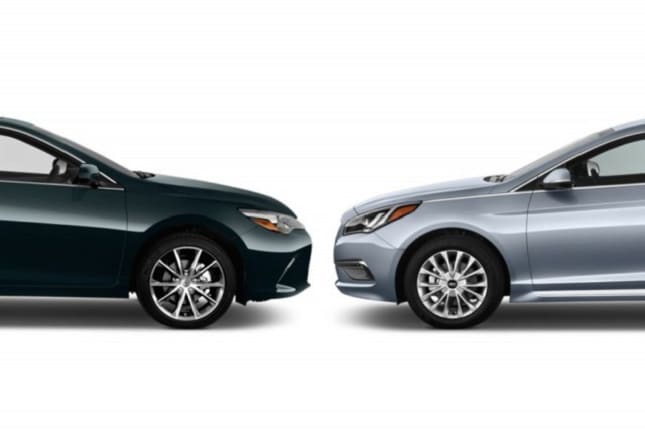 Find out how to compare cars from Toyota of Orlando


It's important to do research before buying a vehicle. Of course, you can always get the information you need about our new Toyota in Orlando by speaking with our sales specialists; however, there are many more resources you can use to find the answers to your questions. 

If you're stumped on which Orlando Toyota to get, it helps to compare cars. This will help you see their differences, so you can make an informed decision. When you compare cars, there are a number of components to pay attention to. Here are just a few:


Price

Style

Performance 

Fuel efficiency

Technology

Comfort

Convenience

You have to decide which factors are most important to you when you compare cars.


Orlando Toyota dealership shares tips to compare cars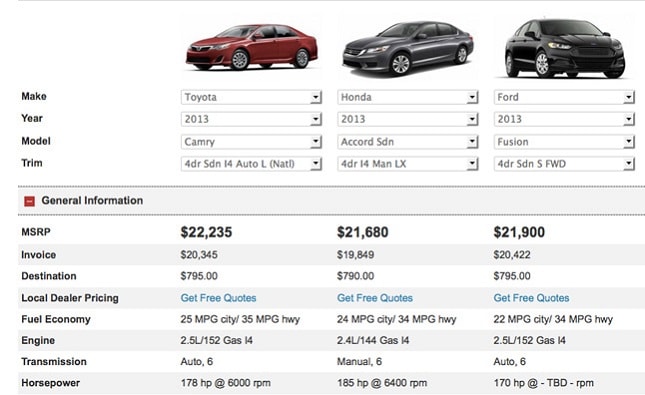 It's not as easy as it seems to compare cars. Not only can this process take a long time, you want to be sure you're getting all of the right information! This is why we provide research on our website to help you compare our Orlando Toyota to some of their closest competitors. Our Toyota dealership is also sharing tips you can follow when performing a car comparison!

Streamline the process

Like we said, it can take a lot of time to compare cars. This is why you want to streamline the process. First, you want to find vehicles that you'd actually take into consideration and do research on each one to narrow down your options. Then, you can compare cars to find out how they stack up against each other.

Don't compare apples to oranges

It can get very confusing to compare cars that are nothing alike. For example, it would be tough to compare the Orlando Toyota Corolla to the Toyota Tundra. First, find out what type of car you want and then compare options within that category!

Use reliable sources

There are a ton of sources online that you can use to compare cars. However, you can't always believe what you see. Make sure the websites you're using are trustworthy. Some reliable sources we suggest include Edmunds.com, Cars.com, KBB.com, and the Toyota of Orlando website!

Don't just compare MSRPs

One of the most important components to take into consideration when you compare cars is the price. However, we suggest looking at more than just the starting MSRP. Our Orlando Toyota cars range in price depending on the trim level. This is why you should find the trim level with the features you want and then compare it to the price of a similar car.

Ask your peers

If you want opinions from actual car owners, you can check out consumer reviews. However, the internet isn't the only useful resource. Don't forget to ask your peers for their opinions - especially if they already own one of the cars you're interested in. Sometimes their opinions can have more weight on your decision than the information you find online.

Take each car for a test drive

Once you narrow down your top choices, you can use your own personal experience to make a decision! Stop by our Toyota dealership to take the Orlando Toyota you have in mind for a test drive. One car might look better than another on a screen, but you might change your mind once you get a chance to get behind the wheel for yourself!

Get the information you need to make the right decision from Toyota of Orlando. Visit us today at 3575 Vineland Rd. near the Mall at Millenia. You can also give us a call at (407) 298-4500 to speak with our Internet Sales Team.