Many of our new Toyota in Orlando
come with the option of Bluetooth wireless technology. While this innovative feature is definitely a convenient device to have access to, understanding how it actually works can be an important part to not only successfully using it, but also making sure you're using everything it has to offer! There's some basic information that can go a long way in helping you make the most of your driving experience when you're accessing the Bluetooth wireless technology in one of our many new Orlando Toyota options!
   
What is Bluetooth? - Bluetooth is basically a high-tech system that allows two or more devices to communicate to each other! Bluetooth wireless technology can be found in many different places, such as computers, keyboards, cellphones, and now vehicles!

   
How does Bluetooth work? - It uses short-range radio technology to allow wireless communication between different devices, such as a headset to a mobile phone, or your mobile phone to your auto.

How does Bluetooth work in my new Orlando Toyota?

The process is relatively simple, but a lot of communication is involved. If you've ever used wi-fi to connect to the Internet on any kind of device, then you've already experienced the basic idea of how Bluetooth wireless technology works. Here's how this feature functions in your auto:
   
A tiny transmitter, a device that can send and receive wireless signals, is installed both in your mobile phone and in your new Toyota in Orlando.

   
When Bluetooth is activated in your vehicle and in your cellphone, these signals are able to communicate with each other.

   
Your phone's transmitter sends a signal to the transmitter that's installed in your new Toyota.

   
The Bluetooth device in your new Orlando Toyota receives that information and is then able to play it through the speakers! 
   
That's how you're able to both answer and make phone calls and stream music!
Bluetooth is perfect for any kind of journey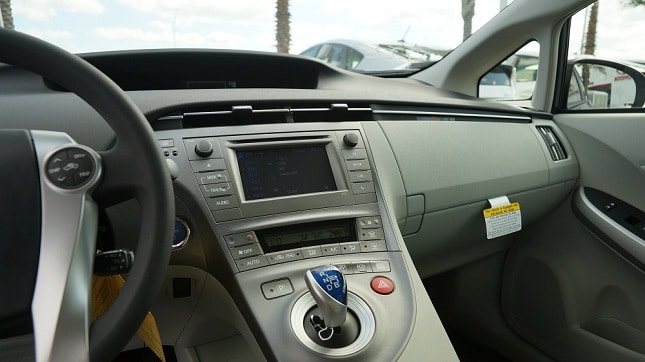 Obviously Bluetooth works in your vehicle - but there are special features that this technology has that makes it perfect for use while on the highway, whether you're in a compact 2017 Toyota Corolla
in Orlando, or the spacious new Toyota Highlander. 
   
Bluetooth technology uses wireless radio frequency transmissions to communicate with different devices. This basically means... no cables! Trying to charge your phone on-the-go in your new Toyota in Orlando can be difficult enough, so imagine if you needed even more cords to make a wireless phone call, or stream your music!

   
Because of the transmitters and wireless communication, you can access pretty much anything from your phone that you want played through the vehicle's speakers. Whether you're answering or making a phone call, accessing your favorite tunes, or even listening to Internet Radio, the sky's the limit with this technology!

   

Bluetooth wireless technology can also help you be a safer driver. How? Because you don't have to take your eyes off the road or hands off the wheel to use your phone! Whether you're making use of voice-activated controls or audio controls on your steering wheel, you can count on practicing safer driving habits in your new Toyota with this feature.
Which new Toyota in Orlando come with Bluetooth wireless technology?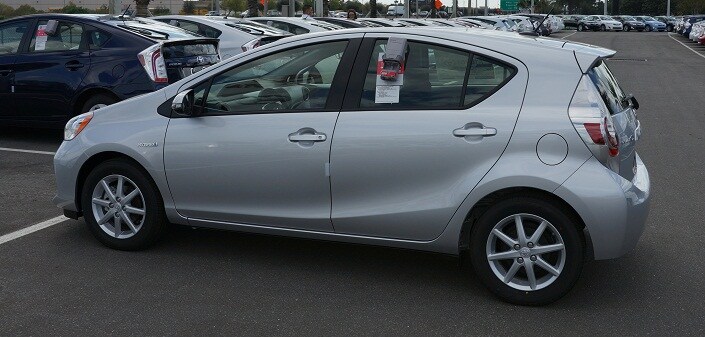 Many new Orlando Toyota come with this feature either already included, or the option of having it installed. If you're interested in getting a hybrid ride and want this feature, then you'll probably love the sporty look and spacious options the
new
Toyota Prius c in Orlando
provides! If durability, plenty of space, and technological innovation are more up your alley, then maybe the new Toyota Tundra is what you need!

These are just a few of the many different and versatile options we have for you on our lot that come with Bluetooth wireless technology. Don't hesitate to come down and speak with one of Product Specialists to let them know what vehicle style you're interested in, and that you also want access to this innovation! We're located at 3575 Vineland Road off of I-4 can't wait to help you get into your technologically equipped new Toyota!