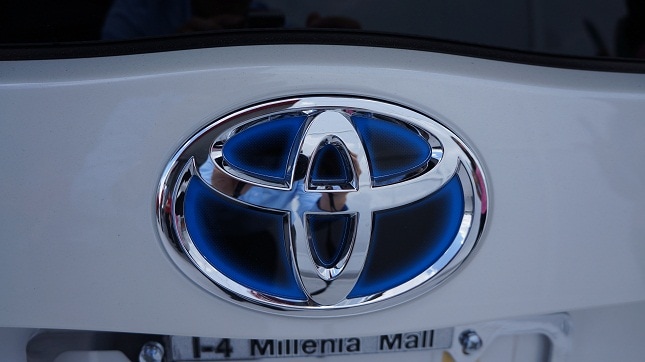 Did you know that Toyota of Orlando offers a wide variety of hybrid vehicles in Central Florida at our dealership? 
We all know that hybrid cars are a great way to integrate your go-green tendencies into your driving habits, as they provide an eco-friendly option for getting around Orlando. Most of us also know that hybrid cars tend to be extremely fuel-efficient, saving you tons of money at the gas pump. However, exactly how do these environmentally sensitive vehicles in Central Florida work? 
Toyota of Orlando is proud to offer answers to Central Florida drivers curious about this innovative type of vehicle! A hybrid vehicle is a strategic mix of a gasoline-powered car and an electric car. While gasoline cars are convenient, they can entail higher fuel costs and more unfriendly emissions; on the other hand, while electric cars cut down on fuel and emissions, they aren't exactly convenient, as they can generally only travel short distances at lower speeds before they require a charge. While there are some charging spots available in Central Florida, Orlando drivers might find their driving experience frustrating until more are provided! 

How Exactly Does a Hybrid Car Work?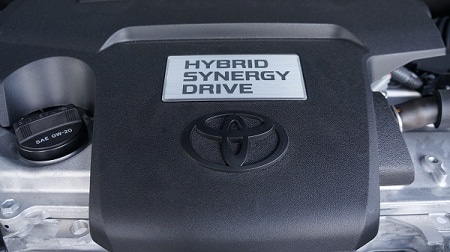 The Orlando hybrids at our dealership utilize Toyota's Hybrid Synergy Drive System technology. Taking a look under the hood, you'll see an electric motor and gasoline engine; they work in conjunction to create that amazing fuel economy and cut down on emissions, while still allowing you to drive at the speed and distance necessary. Additionally, you'll enjoy a smooth, quiet ride, especially at low speeds! Central Florida hybrids such as the Toyota Prius can actually sense how much power your ride requires, and will seamlessly switch back and forth between the electric motor, gasoline engine, and a combination of the two to get you where you need to be and in the most fuel-efficient way. To better understand the process of driving a hybrid vehicle in Orlando, let's take a closer look at the renowned Toyota Prius. 

The Orlando Toyota Prius
is a parallel hybrid; this means it has a gasoline engine and electric motor that are separate from one another. Further, each can run on its own. Toyota designed the Prius so that it would utilize electric power (which it stores in the battery) instead of gasoline power whenever possible. Thus, when you're at low speeds - like pulling out of the driveway, or sitting in heavy traffic - you'll be running off of the electric motor. Once you start accelerating, this hybrid car in Central Florida requires more energy, so the electric motor alone won't cut it. During light acceleration, the Prius will utilize both the electric motor and gasoline engine together to sufficiently power your car. 

When you put the pedal to the metal - otherwise known as full acceleration - you'll utilize the gasoline engine. Meanwhile, the battery is working overtime to supply drive power to the electric motor. When you start to brake or slow down, the gasoline engine cuts off to save fuel; since you're still moving and producing momentum, the electric motor converts it into power to save for later. When you come to a stop, your gasoline engine is still not in use, and you're running off of electric power alone, and the process starts again with the green light! 


Hybrid Vehicles in Central Florida at our Orlando Dealership
As noted, the Toyota Prius at our Central Florida dealership can sense just how much power you need, so it effortlessly switches back and forth between gasoline and electric power. However, you'll never even know - the transitions are smooth enough to keep your driving experience extremely enjoyable. Additionally, this innovative Orlando hybrid car integrates a streamlined design to make it more aerodynamic, lowering wind resistance and helping increase fuel efficiency even further!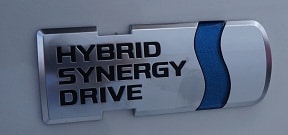 The 2014 Toyota Prius gets 50 miles to the gallon, which slashes your fuel costs (and makes you feel better about driving such an environmentally-friendly car). Come down to our Central Florida dealership today to test drive one! It's available in four trim levels, and has an exceptionally affordable MSRP. 

Additionally, our Toyota dealership in Orlando is proud to offer the other members of the Toyota Prius family, including the Toyota Prius c and Prius v! The Orlando Toyota Prius c
is a sporty compact option that's highly coveted by city drivers, while the Prius v offers a more spacious and family-friendly option. We also offer the Toyota Camry Hybrid in Central Florida
to drivers seeking a non-Prius model, and the Orlando Toyota Highlander Hybrid to provide a hybrid solution for the SUV! 

Come down to our dealership today to take a look at all of the amazingly innovative Toyota hybrid cars we have to offer - both new and used. And don't forget to ask about our new and used car specials to make your purchase that much more affordable!