How does a car trade-in work?
Are you thinking about getting rid of your old car and climbing behind the wheel of something new, but are a little unsure how a car trade-in works? Good news – Toyota of Orlando is here not only to explain how a car trade-in works but also to help you through the process. Check out our tips below and schedule your free car trade-in appraisal today.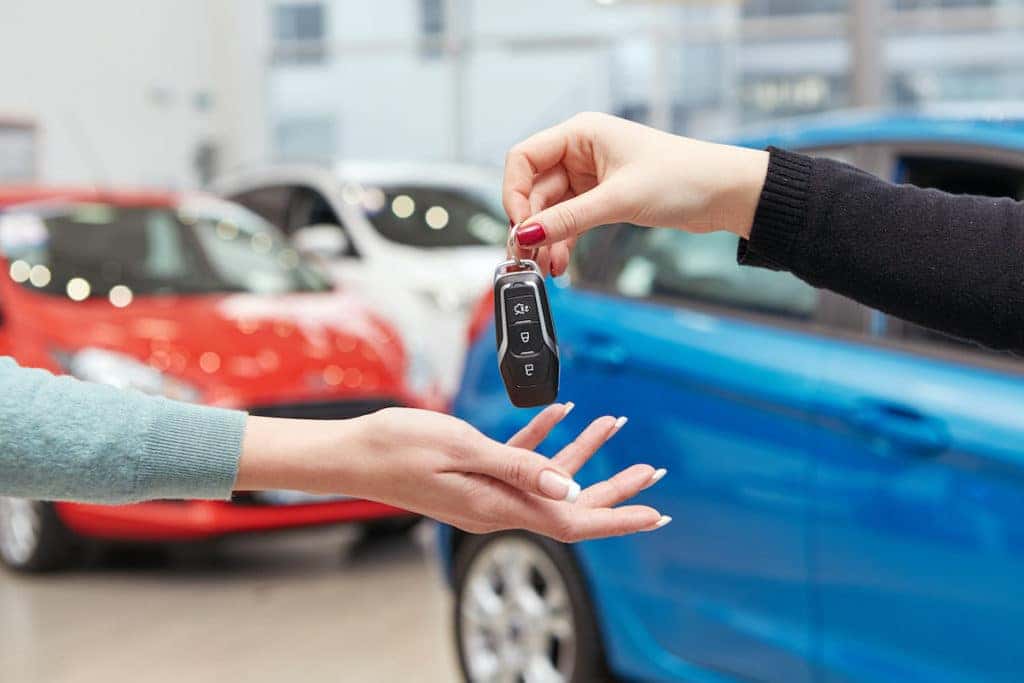 What happens when you trade in your car?
When you trade in your car at Toyota of Orlando, we strive to make the process as easy as possible and get you top-dollar cash for your vehicle. Here's how a car trade-in works when you schedule one at our dealership.
First, you can schedule your free (yup, it's free) appraisal with our used car director ahead of time. You can schedule online or call us, or if you're feeling spur of the moment, just drop in and have our team get the ball rolling for you.
Bring your car's title (if you have it) or the payoff information, your driver's license, your registration, all keys to the vehicle, and your car insurance information with you to the appointment at Toyota of Orlando.
The process shouldn't take long at all and as mentioned, it's completely free to have your car appraised at Toyota of Orlando. Our used car director will ask for your keys and head out to inspect the vehicle from bumper to bumper and under the hood. They might also start it up or even take it for a spin around the lot if necessary so they can ensure they're thorough. They'll also likely pull a vehicle history report for your car.
You, however, can sit in the dealership and have a coffee or a snack from our cafe while you wait. The total inspection shouldn't take any longer than 15-20 minutes. If you want to make the most of your time, you can walk the lot to explore our inventory OR sit with a sales specialist to talk more about how a car trade-in works or to start ironing out the details for the new car you want.
Once our used car director has appraised your vehicle, they'll come back to make you an offer on your ride. Here's the best news – they'll make you a top-dollar cash offer so even if you don't want to buy your next car from us, you can still trade in, take your money, and walk.
If you accept their offer, it's time to decide if you're going to take the cash or if you're going to use it toward a new Toyota in Orlando.
How does a car trade-in work if you're going to buy a new car at Toyota of Orlando?
If you're going to buy your next new car from us at Toyota of Orlando, there are a couple of things to consider.
Trading in your car with us can help make your next car more affordable. For example, if your old car is worth $10,000 and your new car is $30,000, you'll really only have to finance or pay $20,000 when all is said and done if you apply your trade. This can help bring down the cost and also lower your monthly payment.
If you have negative equity in your car – you owe more than what it's worth – we can still help you. You can roll your negative equity into your new car loan. Our Orlando Toyota sales specialists can help you find a more affordable model and look for lower interest rates on your new loan to help keep things affordable. Don't think it's hopeless because you still owe money on your old car – we want to help.
Whether you have questions about how a car trade-in works or want to get an appraisal scheduled, call Toyota of Orlando today! We're open seven days a week at (407) 298-4500 and we're conveniently located just off I-4 near the Millenia Mall at 3575 Vineland Road.