Are you the proud new owner of an Orlando Toyota, but looking to take things to the next level with custom parts and accessories? You're in luck - we not only have a staff of trained Toyota techs on hand at our Service Center who can help you work out logistics, but we also have a Parts Department where you can order any and all custom parts for your new ride. We can even help you install them once they arrive! 
Do you know how to get started customizing your new Toyota?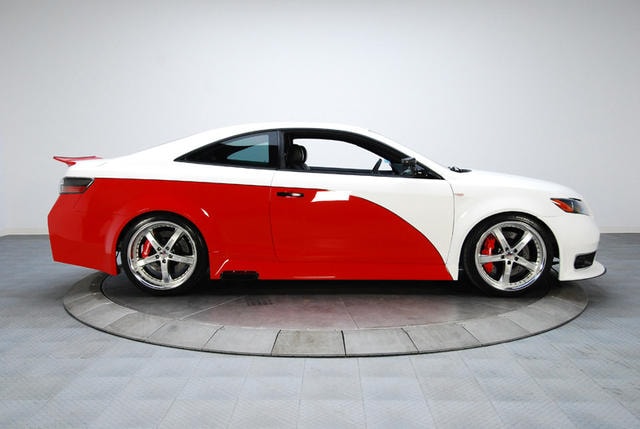 However, you shouldn't just start ordering parts for your new Toyota in Orlando and slapping them on. It's best to come up with a plan of approach when you're thinking about customizing your ride, and that's where we come in! The first step in customizing your new Toyota is to decide which aspect (or aspects) you want to enhance. We think they break down into three major categories: 
Performance

Appearance 

Entertainment technology
No matter which aspect of your new Toyota in Orlando you decide to enhance, we can help you decide which parts and accessories can get the job done!

Performance
If you decide you want to take the performance of your new Orlando Toyota to the next level, there are lots of ways to do it. Some of our favorite modifications include: 
A tuned suspension for improved handling, as well as new shocks

Aftermarket wheels and new tires attuned to the type of performance you want

Performance exhaust 

A short-shifter for an exciting drive time

Performance air intake 

Performance air filter

Lowering springs for a more precise handling experience 
And more - all of which you can track down through our Orlando Toyota parts department! 

Entertainment Technology
Want to take your entertainment experience to the next level in your new Toyota? We've got some pretty solid suggestions for that, too! Check out options like: 
An upgraded JBL sound system with display audio, navigation, Entune App Suite, and more

Better speakers or an amplifier if your new Toyota doesn't already have one 

A CD changer (we know, we know - it's kinda dated in the era of Bluetooth and iPods, but believe it or not, it can actually drive up resale value in your Orlando Toyota vehicle)

A DVD or Blu Ray entertainment system for the backseat passengers - there's no easier way to keep restless kids entertained!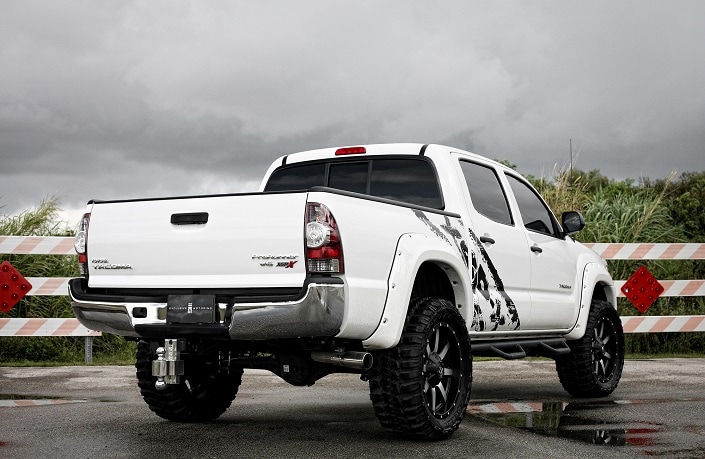 Appearance
When it comes to appearance enhancements for your new Toyota in Orlando, the options are almost endless. We could talk until we were blue in the face about ways to customize your car's appearance...the sky is the limit. Here are some of our most practical and popular options: 
New paint job (which can actually help protect your vehicle from sun and weather damage) 

New rims on your tires

Chrome accents on the exterior of your vehicle 

Roof racks for a sporty AND utilitarian vibe

A rear spoiler, which may help with aerodynamics 

Fog lights, LED headlights, and LED taillights for a more modern look and feel 

Sport pedals 

Aftermarket sport seats 

Custom exterior graphics 
And more! 

How will customization affect your Orlando Toyota and its resale value? 

There are so many ways to customize your new Toyota in Orlando that it may be overwhelming to try and narrow things down, but there are some things to remember before you get started:


Be sure that the parts you're choosing the right parts for your new Toyota in Central Florida. If you choose the wrong size or they don't mesh with your vehicle's design, they can actually do costly damage to your ride! 

Think about resale value if you're going to sell down the line! You may think that a Kelley Green exterior, flashy new rims, and sporty bucket seats are great, but prospective buyers down the road may not be willing to shell out the same amount of money. More often than not, custom modifications don't increase resale value and can even decrease it!

Want more tips on how to customize your ride or to order parts and accessories? Give us a call today at (407) 298-4500!