When it comes to your family, you obviously want the best of the best when it comes to safety technology, features, and drive time, right? That's why choosing a new Toyota in Orlando is definitely a solid bet - they're all decked out with the latest and greatest safety technology, and Toyota is consistently working on new research to take their safety features to the next level.

Do you know how to install a car seat in your new Toyota?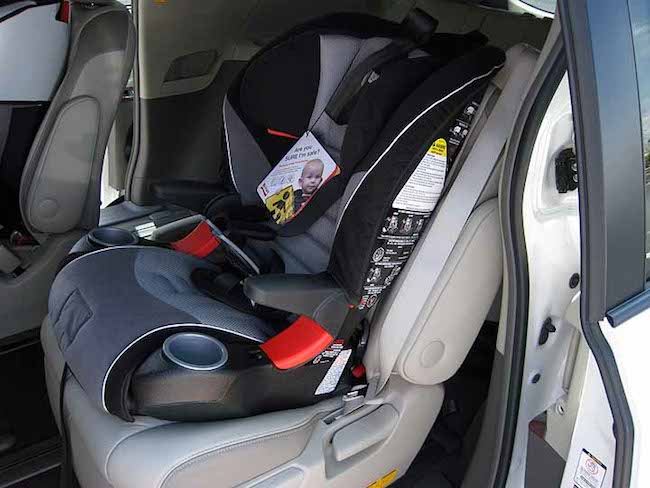 However, it's not all about the technology in your new Toyota in Orlando - safe drive time also comes from safe driving habits and behavior, which are entirely in your control. One element of safe driving behavior that often gets overlooked is car seat safety, and it's an exceptionally important part of your drive time! Do you know how to properly install a car seat in your new Toyota, and which car seat is best suited for your child? Toyota of Orlando is here to help you with all of the above! 

First up: do you know how to put a car seat into your new Toyota in Orlando properly? Luckily for you, all new Toyota options come with the LATCH system - Lower Anchors and Tether for Children. LATCH is an attachment system that's designed especially for car seats, and makes it easier for parents to properly install them in their Orlando Toyota! Here's a breakdown: 


The lower anchors can be used to attach the car seat instead of the seatbelt, which can be easier to maneuver. 

The tethers take the safety of the seat to the next level, especially in forward-facing seats. 

The good news? Almost all car seats designed after the year 2002 are designed to be compatible with LATCH systems!


Which car seat should you use in your Orlando Toyota?

However, if you're still not sure about how to go about installing a car seat in your new Toyota in Central Florida, then you should definitely visit your local fire station or police station. They can help you install and check it to give you the peace of mind you need when it comes to your family!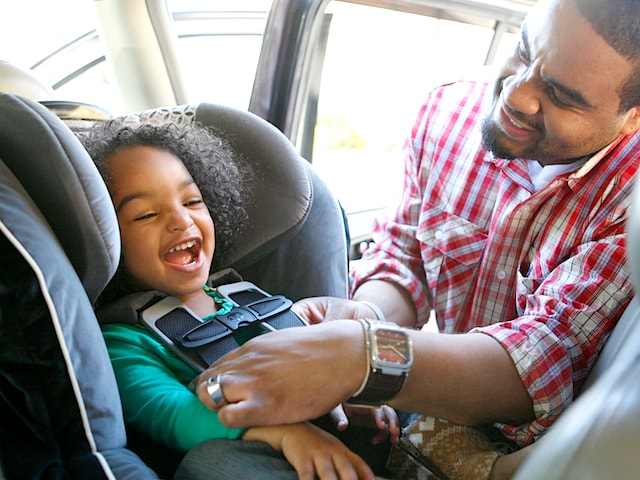 Your child also needs a particular type of car seat depending on their age, so know which is appropriate for installation in your new Toyota in Orlando. Here's a basic guide of the different age groups and which type of car seats they require! 

Infants and Toddlers: When you're transporting this age group in your Orlando Toyota, you should be using rear-facing car seats until they're at least 2 years old, or until they reach the height/weight requirements for the next group of car seats. You can use rear-facing only car seats or rear-facing convertible seats for this age group. 

Toddlers/Preschoolers: If you're installing a car seat into your new Toyota for this age group, be sure it's a forward-facing one! Children that fall into this group should be in a convertible car seat or front-facing car seat with a harness and should stay in them for as long as possible (until they outgrow the height/weight restrictions). 

School-aged kids: For kids who are too big to sit in a convertible or forward-facing car seat, you should think invest in a belt-positioning booster seat for your new Toyota in Orlando. Your child should stay in this seat until the car's seatbelt fits them properly (this is usually between the ages of 8-12 and any kids who are taller than 4'9" in height). 

After your child is big enough to ride in your Orlando Toyota without a car seat, you should still ensure that they are always in their seatbelts and that the seatbelts are worn properly. ALWAYS use both lap and shoulder belts to get the maximum efficiency out of them! 

Want more tips on car seat safety? Come on down to Toyota of Orlando and chat with one of our sales specialists - they can refer you to a local police or fire station, and they can show you all of the incredible safety features up for grabs in all of our new Toyota options! Give us a call to schedule your appointment - (407) 298-4500!