If you're anything like our Orlando Toyota team, your pet is one of your top priorities and you like to bring them along everywhere! However, did you know that there are many hidden pet dangers lying within your Orlando Toyota? They are things you may regularly overlook, but can really hurt your favorite fur pal! Our Orlando Toyota team wants to share the top five hidden pet dangers in your car; check it out and keep your pal safe! 
 
Five hidden pet dangers in your Orlando Toyota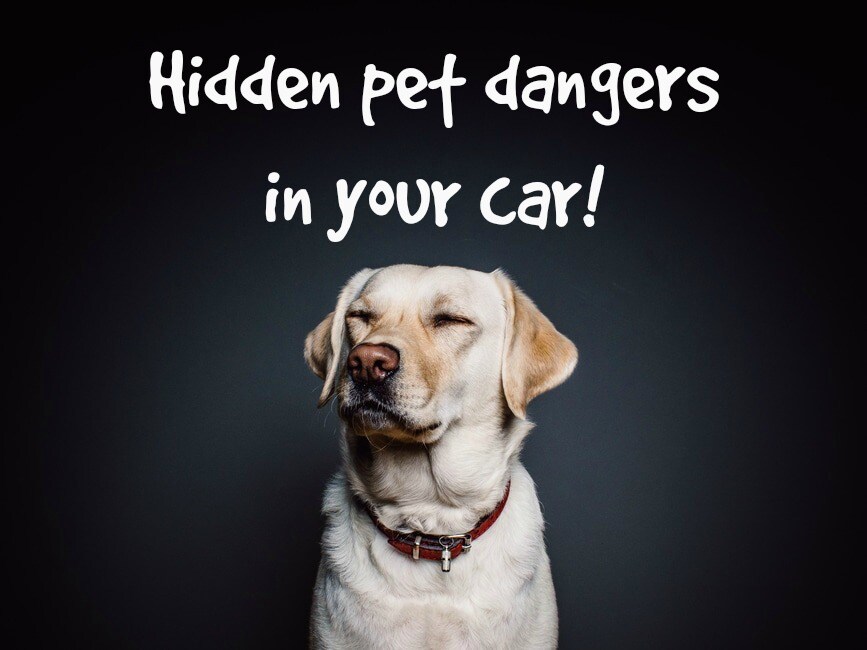 Garbage  
 
We regularly clean our homes to keep things tidy and even though you may be neat, your Orlando Toyota is never as clean. However, if you have your pet regularly traveling in your Orlando Toyota you should step up the car detailing. That's because your pets can quickly pick up scents and find things such as gum wrapped in a receipt or chocolate candy residue. These aren't meant for your pets because they can cause toxicity. Clean out your car before your pets hop in! 
 
Pedals 
 
Letting your pet roam around in your Orlando Toyota while you drive can be very dangerous! Not only are they in danger if you get into an accident, it can also be very hazardous for your driving! If your pet is on your lap while you drive and then hops down to the pedals they can get stuck underneath or prevent you from properly reacting while driving. This can lead to an unwanted accident! 
 
Windows 
 
Your pet probably loves sticking its head out the window to feel the wind in their face! Did you know that it can actually be risky for them? When they stick their head out their eyes are exposed to dust, dirt, and other debris that can harm the eyes, and wind pressure can hurt their ears! Not to mention pets are very curious, especially dogs; if they see something that interests them on the street they may hop out of the window while you're driving at a high speed.
 
Door 
 
Your pets can't open your Orlando Toyota door, but if you have little ones, they can! Make sure to teach your children pet safety, because if they don't know how to handle your pet, they can severely hurt them. Broken bones on pets happen most often near a door. Keep an eye out as they hop in and out of the car. 
 
Wires 
 
By letting your pet roam while you drive, you expose them to many dangerous situations. If they're flexible enough they'll get their little snout into places it shouldn't be, such as underneath your car seat! Underneath your car seat you'll find a set of wiring that includes your airbag and seatbelt systems. Not only is it a very costly repair, it also puts you and your pet in danger!

Keep your pet safe in your Orlando Toyota! 


 
There are many ways to keep your pet safe while riding in your new Orlando Toyota! You can use pet friendly seat belt harness, back seat barriers, back seat hammocks, pet car seat and carriers, crate, and many other options! If you have any questions regarding car pet safety, call our team at (888) 725-3520.