Are you a first-time shopper looking to buy a car? It can be a daunting process, though, it doesn't have to be! Toyota of Orlando has a great selection of affordable new and used cars that offer a great deal of reliability and unbeatable performances. We also have knowledgeable sales associates who can assist you in choosing the ride that's right for you so you don't have any worries or second thoughts.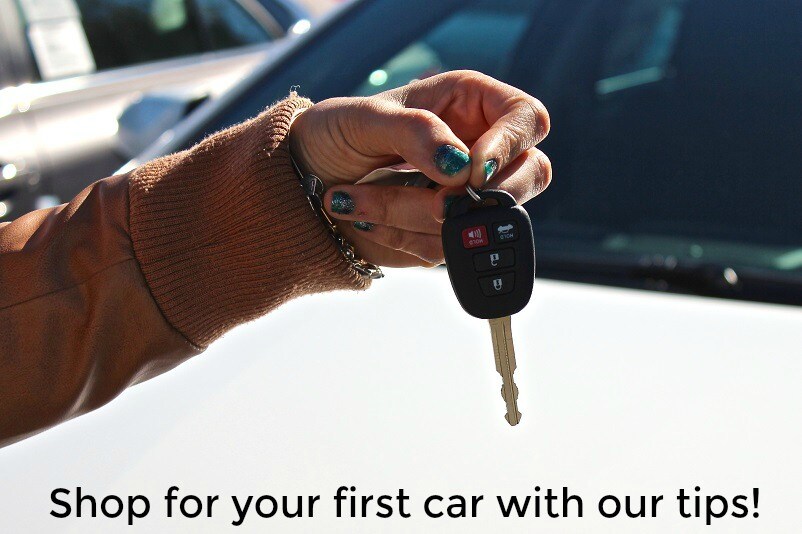 Check out our Orlando Toyota tips for first-time car shoppers
As a new car shopper, you should know the ropes a little before you hit the lot. Our Orlando Toyota dealership is here to talk to you about common mistakes new car buyers make when it's time to sign the dotted line and actually buy a car. Let's get started!
Mistake #1: Not test driving a car. When you go to buy a car, it's ESSENTIAL that you take it for a test drive no matter if it's new or used. This will help you not only see how the car actually performs, but also ensure that you're comfortable behind the wheel and that it's going to be a fit for you as a driver. Always take a test drive - our Orlando Toyota sales specialists are happy to get you behind the wheel!
Mistake #2: Only concentrating on price or monthly payment - you should look at both together. You should definitely consider the overall price when you're about to buy a car, as you want to ensure you're getting a fair deal. However, don't forget to take the monthly payment into consideration as well, so you can ensure it meets your budget. You'll have to factor in financing when it comes to a monthly payment, so make sure you get a rate you're comfortable with that won't boost the overall amount of money you're spending on the car by too much.
Mistake #3: Buying or leasing a car that's just too much. Leases are a great way to get your hands on a good deal if you're not going to buy a car and want a little lower of a monthly payment. However, some people only see the luxury they're about to be riding in and don't take into account expenses that can actually make the lease or purchase more expensive - we're talking maintenance, fuel costs, and insurance. It's nice to have a nice car, but don't get stuck in a low payment that comes with a ton of expensive extras!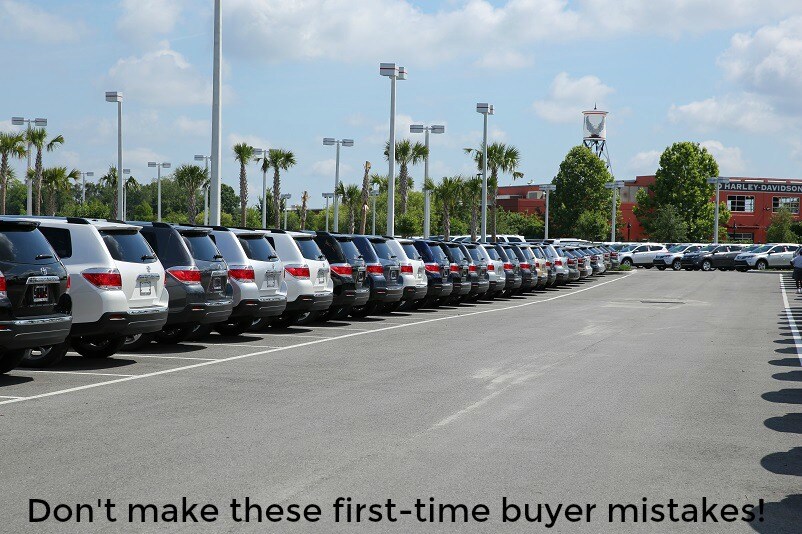 Don't make the typical first time car buyers' mistakes!
Mistake #4: Not buying the RIGHT car for you. Before you buy a car - whether at Toyota of Orlando or from another dealer - you need to ensure it has all the qualities you want. That's why we recommend making a checklist of EVERYTHING you need in the car. Think about space, performance, fuel efficiency, technology, safety features, and style. If the car doesn't have what you need, don't even think about signing on the dotted line - it could lead to major buyer's remorse!
Think you're ready to get behind the wheel? Come down to Toyota of Orlando and take a test drive - we're just off I-4 near the Millenia Mall at 3575 Vineland Road!