Car shopping can be overwhelming! How are you supposed to narrow down all of your options to just one choice? At Toyota of Orlando, we know it can be difficult to shop for your next ride, especially when there are a lot of choices out there. However, we can make it easier for you to choose! By comparing our top models against their competitors, we make it easy to see the best option for you (spoiler alert, it's the Toyota)!
The Toyota Camry takes on the Honda Accord!

One of the most popular Toyota models, the Toyota Camry, is very similar to the Honda Accord - but, the Toyota Camry has features and specifications that take it a notch above! In addition to a 17-year record for best-selling car in America, the Toyota Camry has a history of reliability. Did you know that the Orlando Toyota Camry received a score of 4.5 out of 5 for U.S. News' reliability test?
Take home a winner, take home a new Orlando Toyota Camry!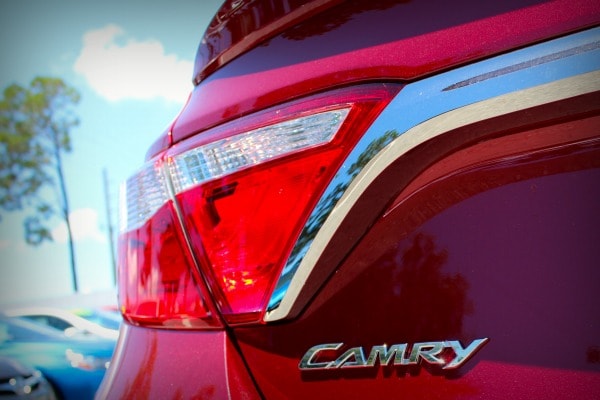 The new Toyota Camry in Orlando does more than just give you bragging rights! This 2017 Toyota model stomps on its competition, including the Honda Accord. When comparing these two cars, take a look at the 2017 Toyota Camry SE versus the 2017 Honda Accord Sport CVT:
Price
When comparing the 2017 Toyota Camry in Orlando to the 2017 Honda Accord, you're already convinced by the amount of money you can save! The MSRP for the 2017 Toyota Camry SE is only $24,705, but the 2017 Honda Accord Sport CVT is $26,050! Why spend more for less? 
Technology
Your drive time should be easy, and the 2017 Toyota Camry makes sure of that. Our new Toyota in Orlando has an available navigational system, Smart Key System, and power moonroof. The convenient Toyota Camry also offers a universal garage door opener and heated exterior mirror. This gives the Toyota Camry another leg up against the Honda Accord, which doesn't have either of these features available.
Entertainment
Do you enjoy listening to your favorite music? Don't lose part of the experience with a car that can't entertain! The 2017 Toyota Camry in Orlando offers an optional satellite radio which plays through the 6 standard speakers (two more speakers than the Honda Accord offers).
Spaciousness
Both the 2017 Toyota Camry and the 2017 Honda Accord offer seating for up to five and over 15 cubic feet of cargo space, but the Orlando Toyota Camry offers a little more room for you and your passengers to stretch out. Those in the back seat have almost 40 inches of leg room in the 2017 Toyota Camry!
Safety
Why risk your safety when you can get a car that protects you better? The 2017 Toyota Camry in Orlando received a higher crash test rating than the Honda Accord. Our Orlando Toyota Camry even offers front knee airbags that the Honda Accord lacks!
Don't settle for second best! Stop by Toyota of Orlando today to get behind the wheel of the car that everyone agrees is number one - the 2017 Toyota Camry! You can take it for a test drive when you come see us at 3575 Vineland Road. We're located just off of I-4 near the Millenia Mall!