If you're tired of driving that old clunker car and want to get behind the wheel of an affordable new car, then you must visit our Toyota dealership in Orlando. We always have great deals on new Toyota cars! However, if you want something unbelievably affordable and reliable, you should check out the Orlando Toyota Yaris! This small, but mighty ride can be the gem you've been looking for! 
 
Find a reliable and affordable new Toyota at our Toyota dealership in Orlando!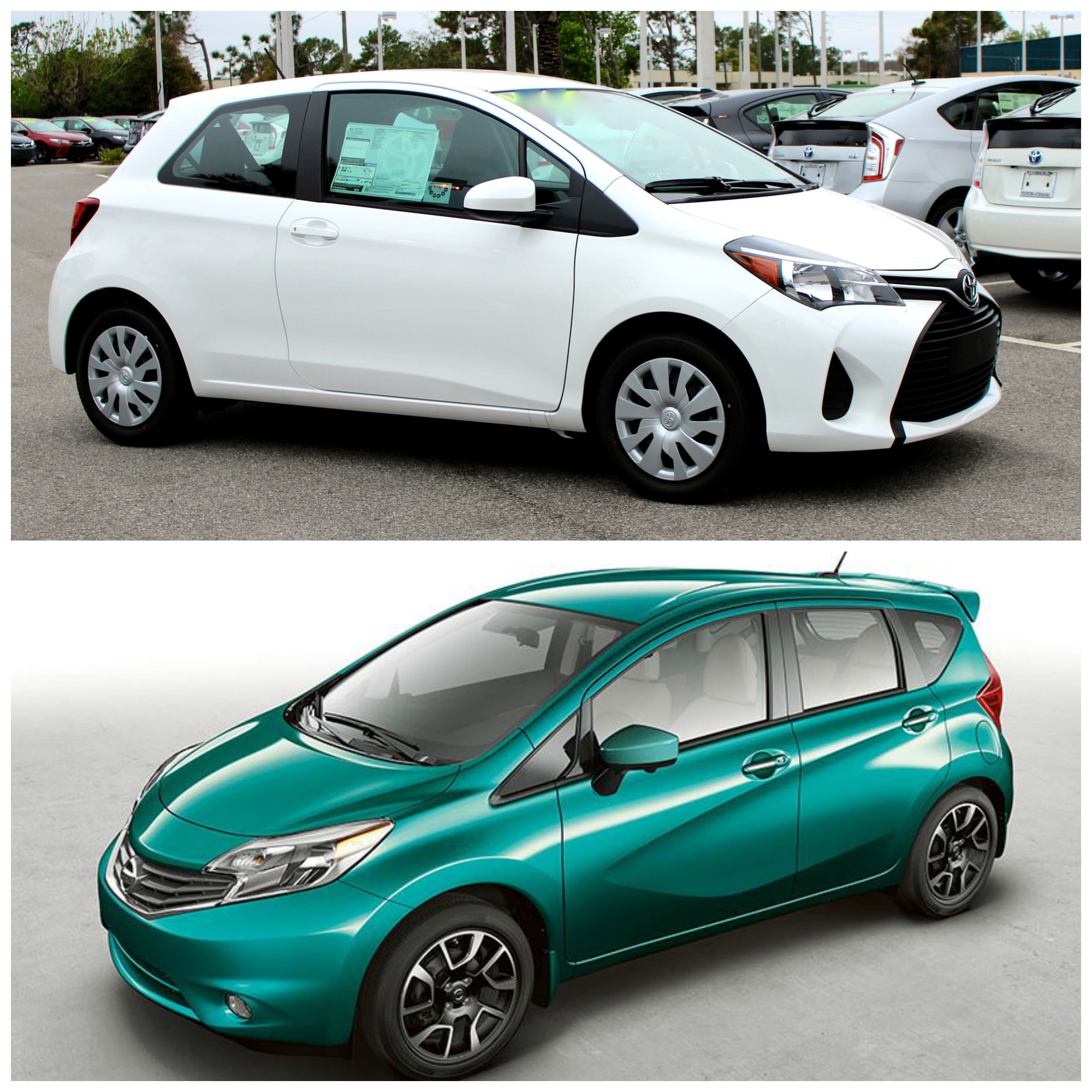 If you want to get into a new car that won't break the bank and will give you the reliability you need, drive the 2016 Toyota Yaris in Orlando! Toyota of Orlando knows that there are many options of cheap cars you can choose from. In order to help you make your decision, our Orlando Toyota team is comparing our mighty 2016 Toyota Yaris 3-Dr L to the 2016 Nissan Versa Note S Plus. Let's see which one is worth investing in. 
 
Get into the small and mighty 2016 Toyota Yaris in Orlando!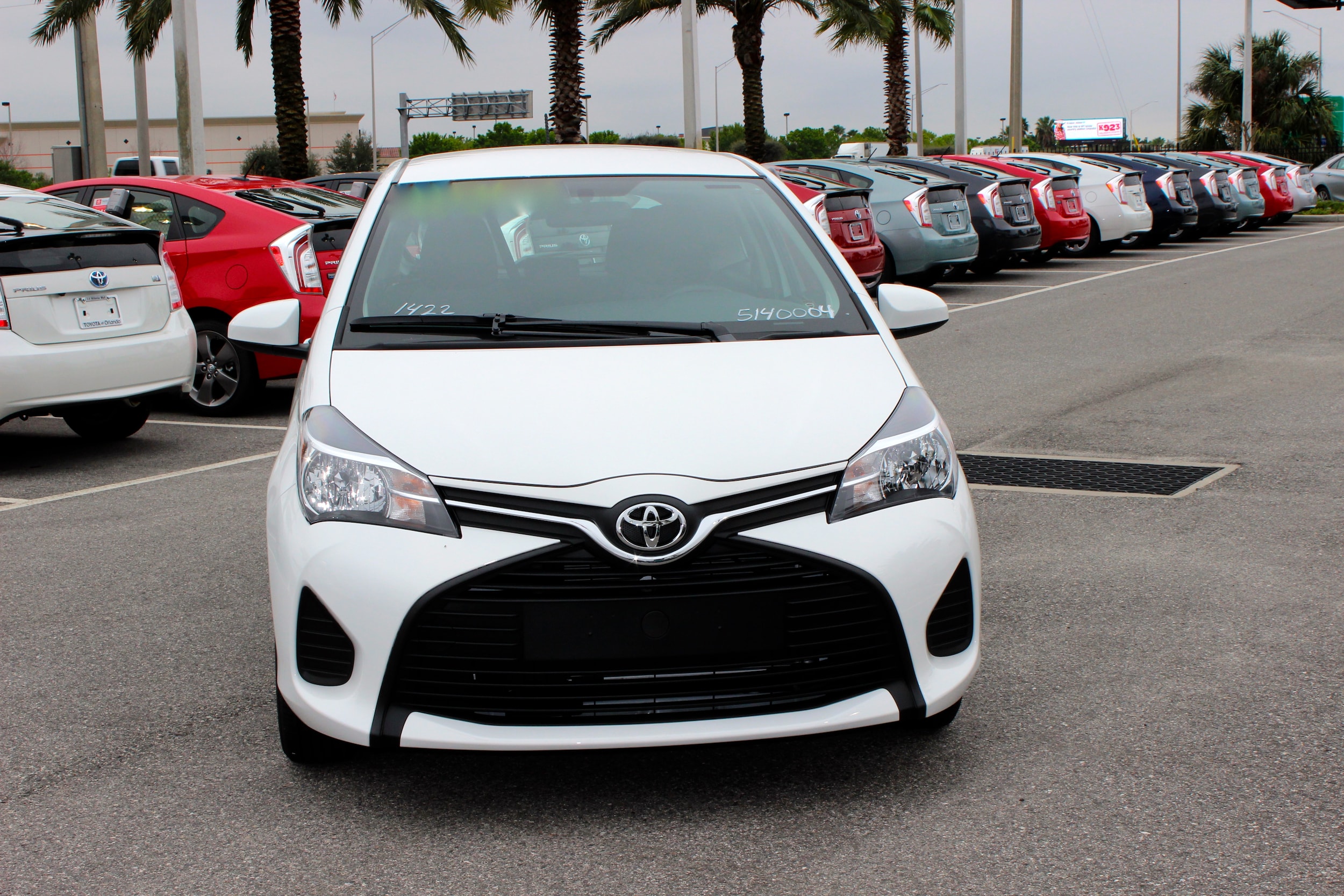 Cost 
 
You need a car that's affordable and has the power to get you around town. Both of these cars are unbelievably affordable. The 2016 Nissan Versa Note S Plus is priced at $16,315 and the 2016 Toyota Yaris 3-Dr L is priced at only $16,455. Yes, the new Toyota Yaris is a smidge pricier, but that's because it has additional features not available in the Nissan Versa! Check it out: 
 
Features 
 
Even though these rides may seem compact, it's built with some pretty innovative technology features. When you step inside them, you'll find that they're both equipped with climate control, audio systems, CD players, auxiliary input jacks, MP3 players, Bluetooth wireless connectivity, and much more! Not to mention, they both offer comfortable seating for up to five passengers and a cargo area. However, the 2016 Toyota Yaris in Orlando is equipped with additional features that aren't integrated in the Nissan Versa Note. Some of these awesome features include a cargo area cover, outside temperature gauge, front adjustable seat height, optional navigation system, one-touch driver power window, power door lock, rear headrests, and more! Don't miss out on these rad features in your new ride. 
 
Performance 
 
You'll get impressive performance behind the wheel of both cars! The 2016 Toyota Yaris is equipped with a 1.5 liter four cylinder engine and the Nissan Versa Note has a 1.6 liter four cylinder engine, yet they both have very comparable performance and fuel efficiency abilities! The Nissan Versa Note gets 31 mpg in the city and the Toyota Yaris in Orlando is right at its heels with 30 mpg in the city! 
 
Safety 
 
Just because these cars are small, doesn't mean they're not safe. Both are jam-packed with advanced safety features such as 4-wheel ABS brakes, brake assist system, and electronic traction control. However, if you want to feel safe in the driver's seat, get into the Orlando Toyota Yaris! It's integrated with the Toyota Star Safety System and front knee airbags. 
 
Come take the 2016 Toyota Yaris out for a test drive today! Visit Toyota of Orlando at 3575 Vineland Road.