Do you want to get behind the wheel of a car that has power to the step? Then you're looking for a powerful performing truck! At our Toyota dealership in Orlando you'll find that we have various high performing cars. However, we know that we have competitors out there. That's why we have taken the initiative to put our bad-to-the-bone trucks against some of our top competitors!

See how the Orlando Toyota Tacoma performs in comparison to the Nissan Frontier!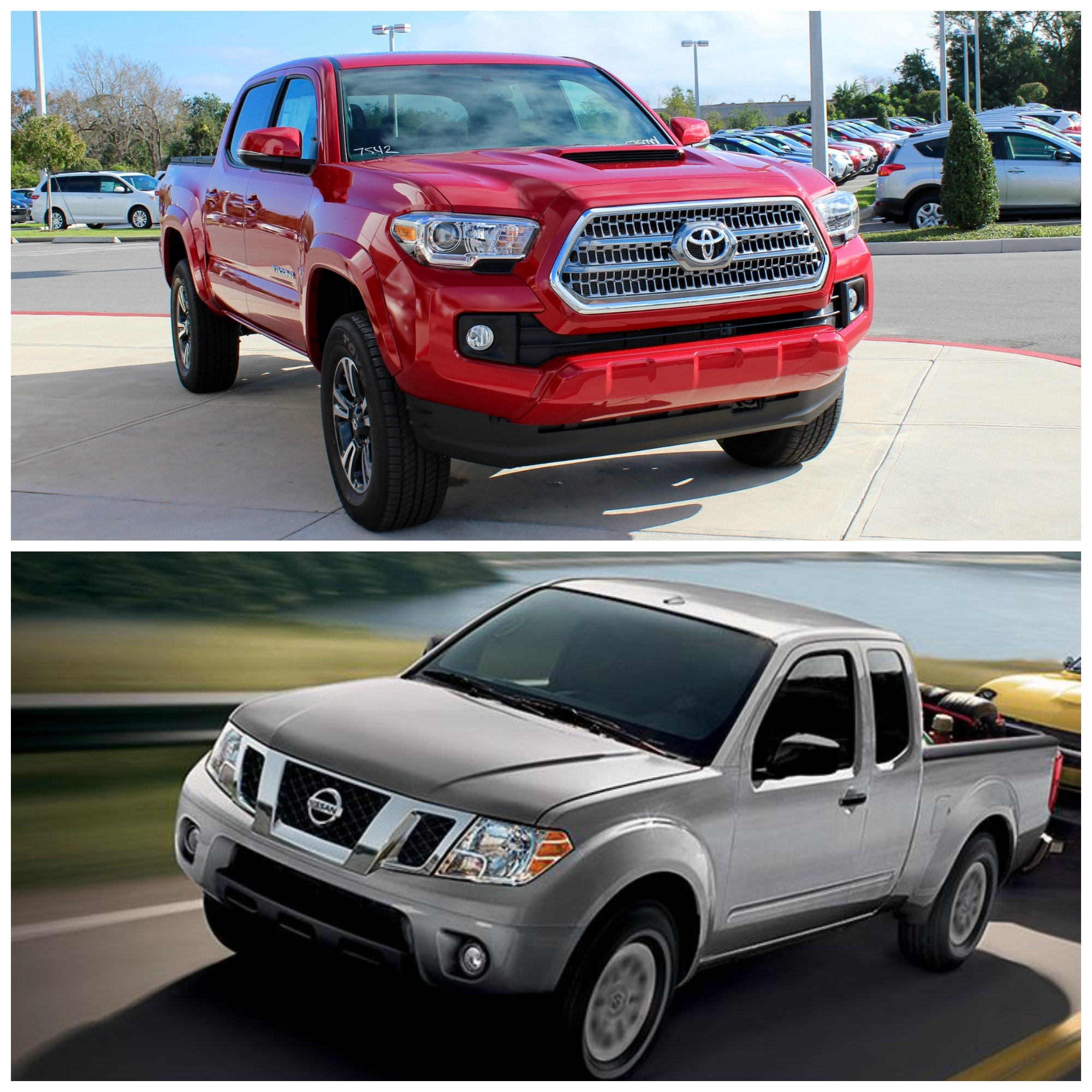 Our team at Toyota of Orlando has put the 2016 Toyota Tacoma 4x2 Access Cab SR head-to-head with the 2016 Nissan Frontier King CAB 4x2 S 5AT and we're ready to hash out the surprising details! 
 
Performance 
 
If you're looking to get behind the wheel of a powerful performing car then you'll be pleased to know that the Orlando Toyota Tacoma surpasses the Nissan Frontier! When you get behind the wheel of the Toyota Tacoma, you get a 2.7L 4-cyl engine that produces 159 horsepower and 180 lb.-ft. of torque. The Nissan Frontier has less performance abilities with a 2.5L 4-cyl engine that only gets 152 horsepower and 171 lb.-ft. of torque.  Not to mention, you have 6-speed transmission in the Toyota Tacoma in Orlando and only 5-speed in the Nissan Frontier. Yet, you can still save some money on gas mileage in the Toyota truck! The Toyota Tacoma gets 19 mpg in the city, while the Nissan Frontier only gets 17 mpg in the city. 
 
If you're in need of a truck that can tow some heavy loads then you'll be happy to know that both trucks have a standard towing capability of 3,500 pounds. However, you might be surprised to know that the Orlando Toyota Tacoma has a payload capacity of 1,620 pounds and the Nissan Frontier only has a payload capacity of 932 pounds! 
 
Get a powerful drive in the Orlando Toyota Tacoma!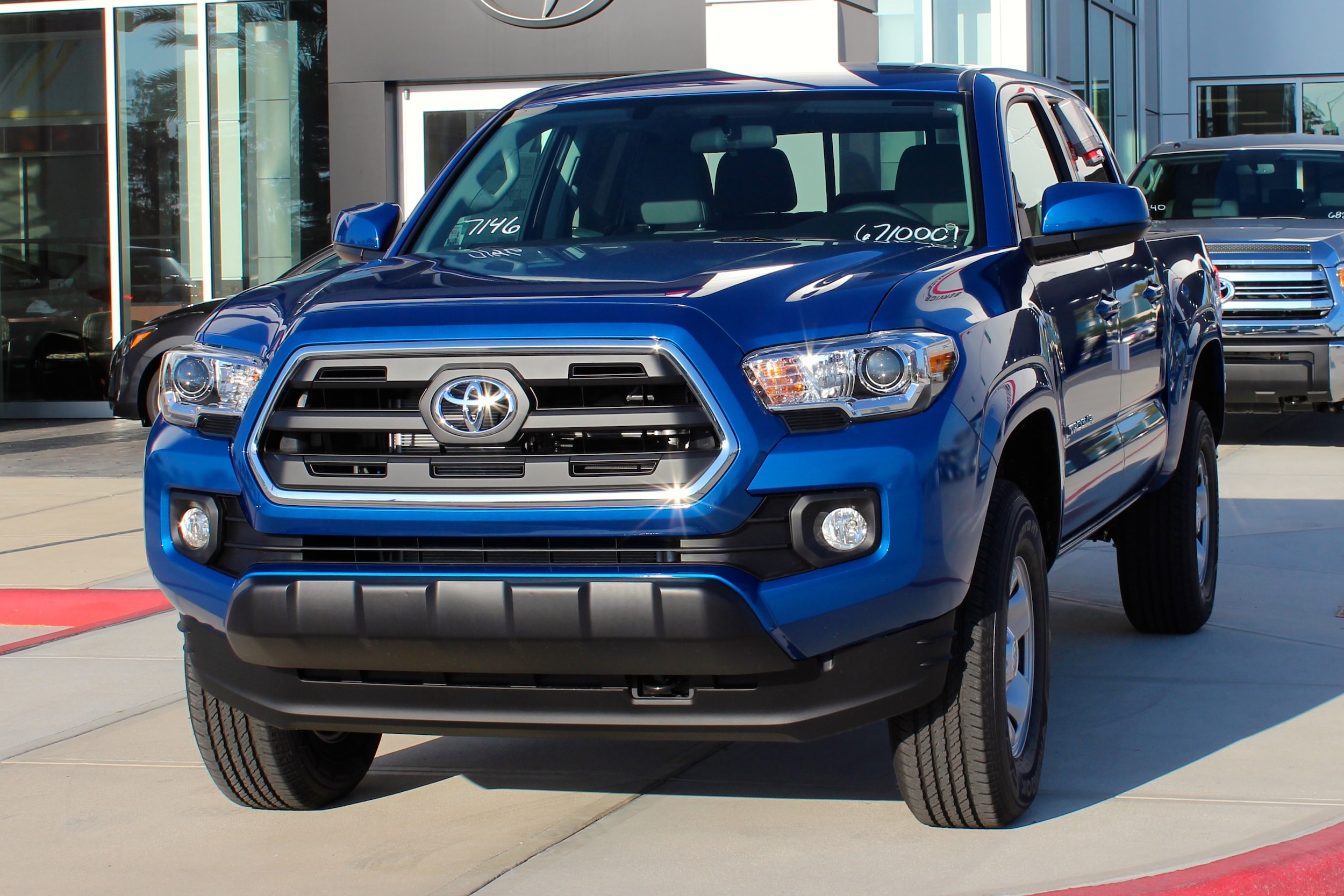 Technology 
 
Technology is constantly evolving and improving, so get behind the wheel of a truck that progresses with it! Both the Toyota Tacoma in Orlando and the Nissan Frontier are equipped with Bluetooth wireless connectivity for music streaming and hands-free phone calls. However, in the Orlando Toyota truck you get an available MP3 Player with voice activated control and standard backup camera! The backup camera is great for towing heavy loads and reversing into tight spots. 
 
Safety 
 
We know you want to ensure that the bad-to-the-bone truck you're getting into is equipped with high-quality safety features. Both the Nissan Frontier and the Toyota Tacoma are integrated with airbags, ABS brakes, Electronic Traction Control, Stability Control and halogen headlights. However, the Toyota Tacoma is also equipped with the Toyota Star Safety Feature, which includes Electronic Brake-force Distribution, Brake Assist, and Smart Stop Technology. 
 
As you can clearly see, the Toyota truck beats the Nissan truck in various ways! However, the only way for you to truly determine which truck is best for you, is to take it for a test drive. Visit our Toyota dealership in Orlando to check out all of its exciting features and take it for a spin! Toyota of Orlando is located at 3575 Vineland Road.