Finding the best car for your family would be much easier if there weren't so many options out there! At Toyota of Orlando we know that we have quite a few competitors, but we also know that we have some awesome high quality cars for you to choose from! However, we want to help you find the best ride for you and your family. That's why our ultimate family car is going head-to-head with its competitor! Stay tuned to see which ride is best for you, the 2016 Toyota Sienna in Orlando or the Nissan Quest! 
 
Ride home in the original swagger wagon - the 2016 Toyota Sienna in Orlando!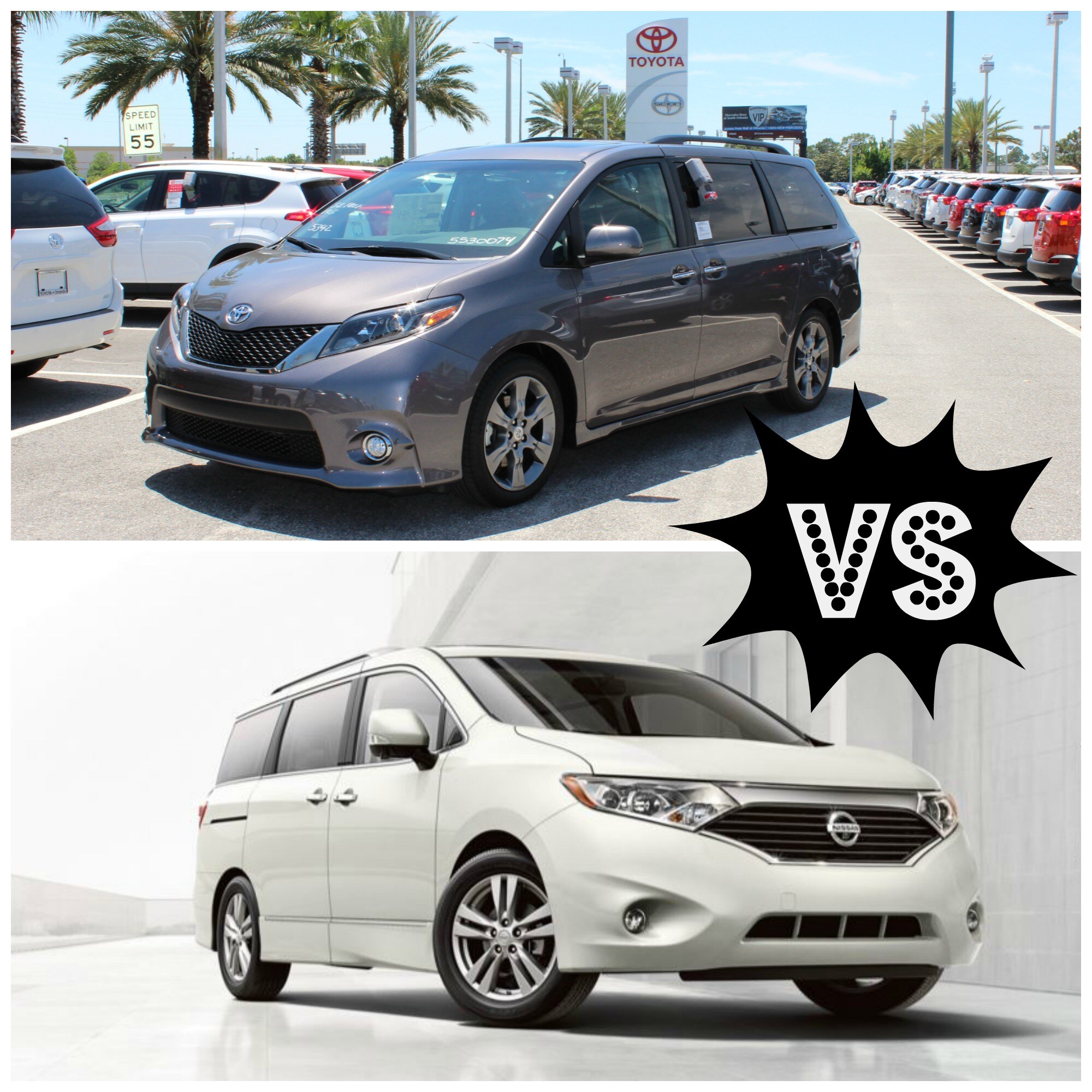 Some of the features families look for in a new car include space, safety, convenience, and cost. You want to ensure that you get the top of the line ride to keep your family safe! Both the Orlando Toyota Sienna and Nissan Quest are fully equipped with features to make it a great family ride. However, we're about to break down the details of both the Toyota Sienna and the Nissan Quest to see which is the best option. 
 
Should your family get into the Orlando Toyota Sienna or the Nissan Quest?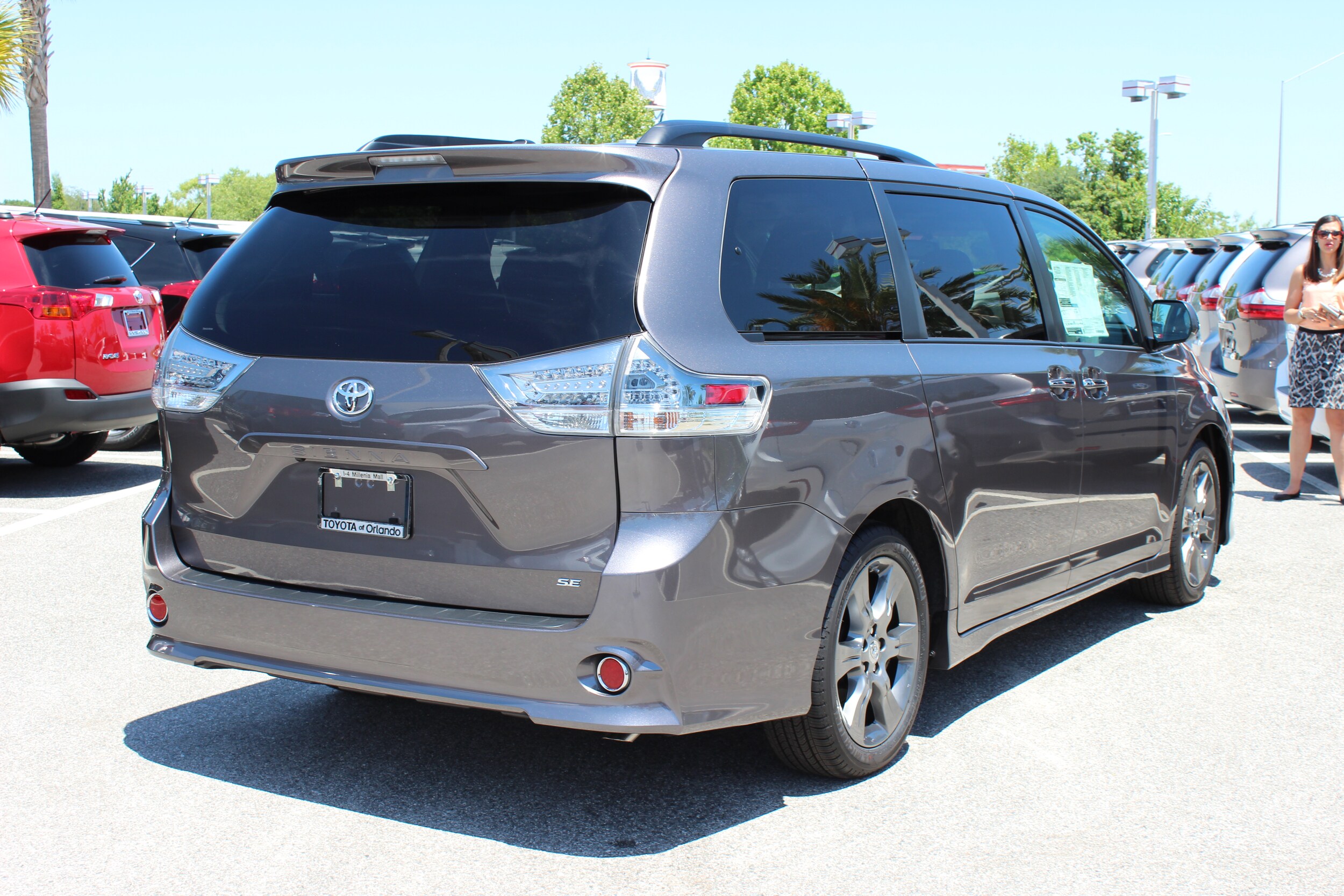 Space 
 
Having a family requires a car with ample space to accommodate all of your precious passengers and the additional baggage that may come with it. You'll be pleased to know that both the Orlando Toyota Sienna and the Nissan Quest can comfortably seat up to seven passengers in three rows of seating. However, if you need cargo space to be able to put away your MVP's gear, then you need the Orlando Toyota Sienna. That's because it has an impressive amount of 39.1 cubic feet of cargo space! The Nissan Quest only has 25.7 cubic feet of cargo space. 
 
Safety 
 
If your family will be spending a great amount of time in this car you want to ensure it's equipped with top of the line safety features. Both are equipped with advanced airbags, 4 wheel ABS brakes, brake assist system and more! However, there are a couple features you'll find in the Toyota Sienna in Orlando that's not available in the Nissan Quest, like front knee airbags and automatic halogen headlights. 
 
Convenience 
 
In order for a car to be the ultimate family ride it has to have innovative features to make the day-to-day family life easier. Both cars are molded to be great family cars, but only one can be the ultimate ride! When you step inside the cabin of the Orlando Toyota Sienna and the Nissan Quest you'll find features like a backup camera, parking distance sensors, smart key system, power sliding doors and Bluetooth wireless connectivity. However, the Toyota Sienna takes the title of the ultimate family ride because it has additional features that the Nissan Quest lacks, like a power moonroof, compass, exterior automatic day/night mirror, and an on-board vacuum!  
 
They are both built with 3.5 liter V6 engines, but the 2016 Toyota Sienna produces an impressive power that the Nissan Quest just can't beat. This Orlando Toyota Sienna gets 266 horsepower and 245 lb.-ft. of torque, while the Nissan Quest only gets 260 horsepower and 240 lb.-ft. of torque. 
 
Cost 
 
We know that when it comes to family you want to get what's best for everyone. Not to mention that you want to be able to get the best value for a great price! You'll get just that when you get behind the wheel of the 2016 Toyota Sienna Limited in Orlando, because it only has a starting MSRP of $42,650! The 2016 Nissan Quest Platinum has a higher MSRP of $44,130. 
 
Clearly the Orlando Toyota Sienna takes the win as the ultimate family car! All that's left to do is take it for a test drive. Visit our Toyota dealership in Orlando to go for a spin. Toyota of Orlando is located at 3575 Vineland Road!