When you're in the market for the ideal family car, there are many things you should consider before making a decision. You want to make sure you're investing in the right car for all family members. When you visit our Toyota dealership in Orlando you'll find a wide selection of vehicles that make great family rides. However, we also have the original swagger wagon on our lot. The Orlando Toyota Sienna makes for an unbeatable family car. Since you want to lay out your options before signing on the dotted line, we want to help. Let's see how the 2016 Toyota Sienna in Orlando compares to other family cars. 
 
Drive the best family ride - the 2016 Toyota Sienna in Orlando!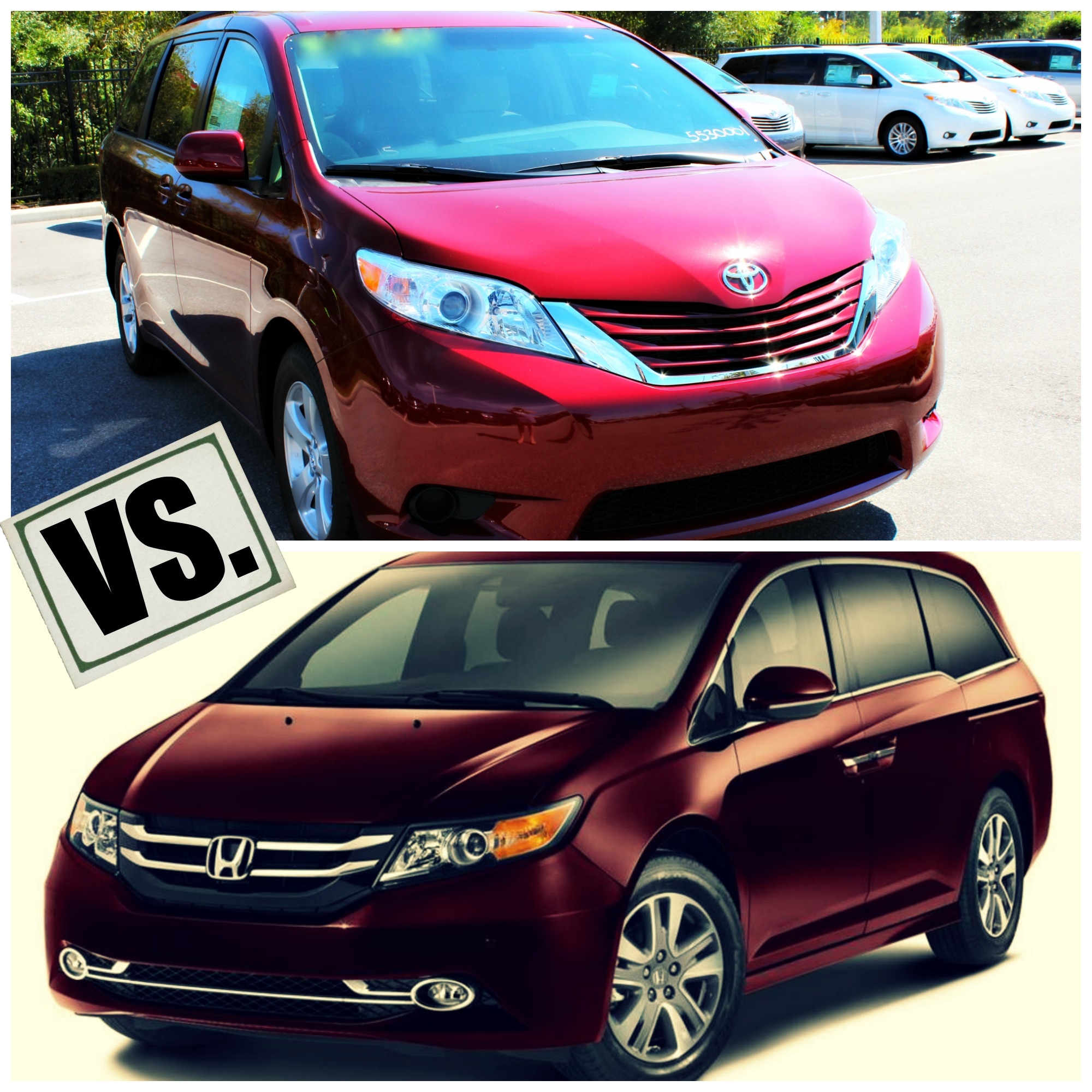 We want you to be confident in your decision! That's why we're seeing which ride is the best one for you. We're pinning our 2016 Toyota Sienna Limited up against the 2016 Honda Odyssey Touring. Check it out and see which car you should drive home in. 
 
The Orlando Toyota Sienna goes up head-to-head with the Honda Odyssey!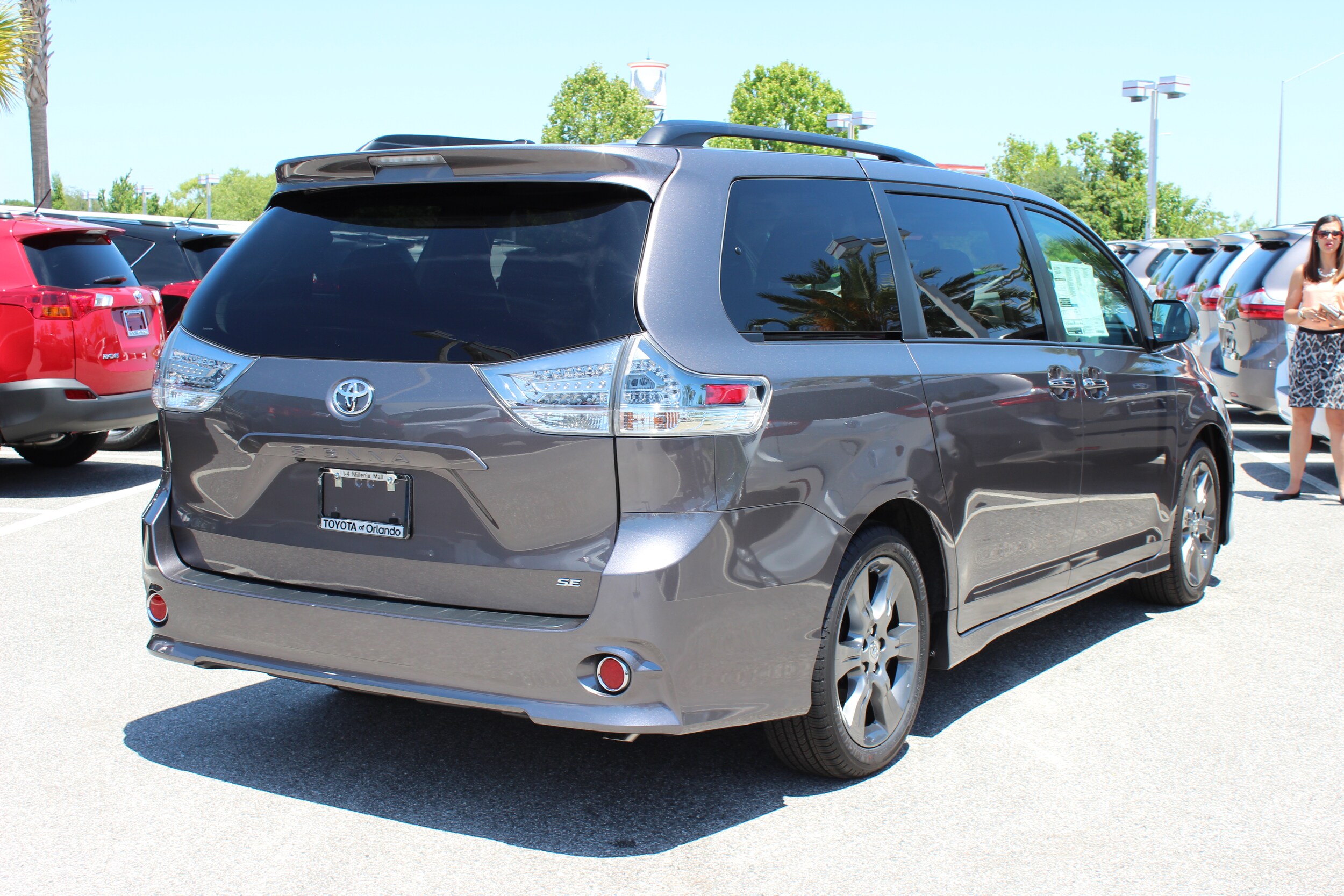 Value 
 
As a parent you want to make sure you make the right investments for your family. You'll be thrilled to know that you'll save some money when you get into the new Toyota Sienna in Orlando. That's because it has a starting MSRP of only $42,650. The Honda Odyssey has a pricier starting MSRP of $43,205.
 
Performance
 
Just because you're getting into the driver's seat of a minivan, it doesn't mean it's weak! You'll be impressed to know that both minivans are equipped with 3.5 liter V6 engine with 6-speed automatic transmission. However, if you want to have a little more power in your ride, drive the Orlando Toyota Sienna! It gets 266 horsepower! The Honda Odyssey only gets 248 horsepower. 
 
We know that being a parent involves going to multiple afterschool activities and making multiple stops. One stop you won't have to make as often is at the gas station! That's because both cars are very fuel efficient. The Orlando Toyota Sienna gets an unbelievable 21 mpg combined and the Honda Odyssey gets 22 mpg combined. 
 
Convenience 
 
Your family needs a car that's versatile and adaptable to make your daily routines easier. Not to worry, both cars are equipped with convenient features to accommodate your needs. Get ample space in both minivans with three rows of seating. However, when it comes to cargo space the Toyota Sienna in Orlando takes the lead! It has a wide 39.1 cubic feet of cargo space, but it can be increased to 150 cubic feet by folding down the second and third row of seats. The Honda Odyssey only has 38.4 cubic feet of cargo space and it can expand to only 148.4 cubic feet with the seats down. 
 
That's not all! Both cars have exciting tech features to keep you and your family entertained during the drive. They're both equipped with features such as Bluetooth hands free phone access, steering wheel audio controls, keyless entry, MP3 player and backup camera! However, there are some pretty state-of-the-art features available in the Orlando Toyota Sienna that you won't find in the Honda Odyssey. You can now have a built in on-board vacuum to make cleaning out the car much easier! 
 
Safety 
 
Our Toyota of Orlando team knows that safety is a top priority in family cars. That's why you'll be pleased to know that both cars are fully fortified with advanced safety features such as, airbags, 4 wheel ABS brakes, and child safety door locks. However, the Orlando Toyota Sienna has a bit more protection equipped with front knee airbags. 
 
It's pretty clear that the Toyota Sienna outdoes the Honda Odyssey! However, before you sign the dotted line come take the 2016 Toyota Sienna out for a test drive at Toyota of Orlando. We're located 3575 Vineland Road.