Are you feeling overwhelmed while shopping for a new SUV? It can get stressful once you realize how many options there are on the market. The best way to get through is to take a deep breath and start comparing. By comparing similar models, you're able to find which vehicle is the best for you and for your money. You may be thinking "who has time for that," but fortunately for you, our new Toyota dealership in Orlando does! To help you shop faster and keep you from pulling out your hair from stress, we're comparing two of the top SUV models on the market: the 2016 Toyota RAV4 and the 2016 Nissan Rogue.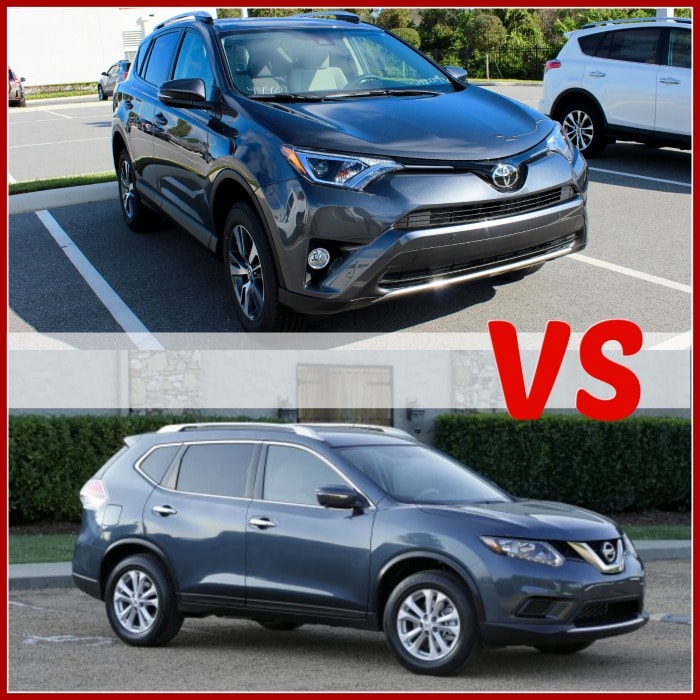 It's the Toyota RAV4 vs the Nissan Rogue!
The experts at Toyota of Orlando have closely compared these two new SUVs so you can quickly determine which the better buy is! When our experts conducted this comparison, they paired the 2016 Toyota RAV4 LE with the 2016 Nissan Rogue S, and this is what they found:
Power and Efficiency
You want a SUV because you need a little more power under the hood. Both of these new SUVs have a 2.5 liter four-cylinder engine under the hood but the power they make differs. The Nissan Rogue creates just 170 horsepower, while the new Toyota RAV4 in Orlando is capable of 176 horsepower and 172 lb.-ft. of torque. The Orlando Toyota RAV4 also has a larger towing capacity than the Nissan Rogue. Our new Toyota SUV can tow up to 1,500 pounds and the Nissan Rogue has a towing capacity of just 1,000 pounds.
Just because these SUVs have power doesn't mean they sacrifice fuel efficiency. The Nissan Rogue has an EPA-estimated fuel economy of 26 mpg in the city and 33 mpg on the highway. The Toyota RAV4 in Orlando is right on its heels with 24 mpg in the city and 31 mpg on the highway. You may be making fewer stops at the gas pump in this new Orlando Toyota SUV because it has a 15.9-gallon fuel tank, while the Nissan SUV has a smaller 14.5-gallon fuel tank.
Technology and Convenience
You crave the latest and greatest technology in your life, so why would it be any different in your vehicle? These vehicles battle it out for top-tier technology as they both share features like a backup camera, MP3 player, Bluetooth wireless connectivity, and auxiliary audio jack. However, it is just the Toyota RAV4 in Orlando that comes standard with a compass, six speakers, and voice activated controls. The Toyota RAV4 in Orlando is also the only one in this comparison that has the Entune Audio system.
Safety and Protection
Are you searching for a vehicle that will keep your most precious cargo safe and sound? Both of these new SUVs have safety features and systems like airbags, hill start assist control, low tire pressure indicator, and stability control. However, it is just the Orlando Toyota RAV4 that has front knee airbags and an optional cargo area cover to protect your valuables from prying eyes.
Both the vehicles received a four-star crash test rating for the driver, but the Orlando Toyota RAV4 received a higher crash test rating for the passenger seat than the Nissan Rogue.
Price
What's one of the most important comparisons when car shopping? How much it's going to cost you, of course! When using comparably equipped prices to compare, the Toyota RAV4 in Orlando comes out on top with a price of $25,250 while the Nissan Rogue has a price of $25,380.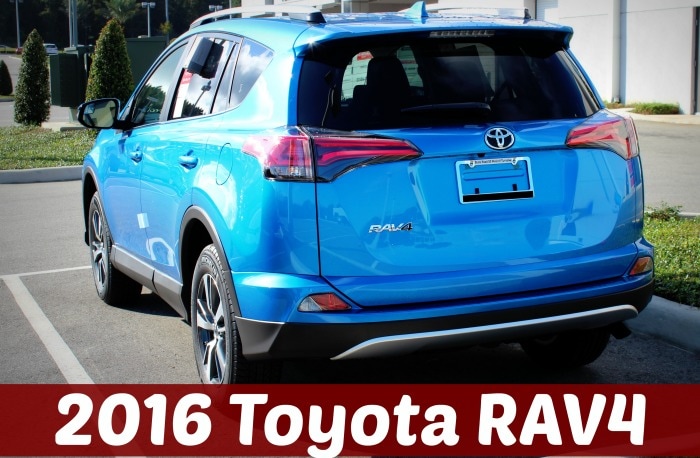 Test drive the champ at Toyota of Orlando!
The bell has rung and the winner is clear! When it comes to the Toyota RAV4 versus the Nissan Rogue, the better SUV for you is the 2016 Toyota RAV4 in Orlando! This new Toyota SUV is not only sporting some fancy features, it's also got a superior style. The 2016 Toyota RAV4 in Orlando was redesigned and given an all-new look.
Why go for silver when you can get gold? Get behind the wheel of the 2016 Toyota RAV4 today! Call Toyota of Orlando at (888) 725-3520 to schedule a test drive.