Are you in the market for a new SUV that's adaptable and versatile? You'll find just that when you visit our Toyota dealership in Orlando. We have a wide selection of new Toyota SUVs that'll accommodate to any of your needs. One of our most popular option is the new 2016 Toyota RAV4. That's because it's a stylish, innovative, and fun Toyota SUV.  However, we know that as a new car buyer you want to weigh out your options and ensure you're making the right decision before signing the dotted line. That's why we are putting our versatile Orlando Toyota SUV up against one of our top competitor to see which one takes the lead. 
 
Get into a fun and adaptable Toyota SUV in Orlando!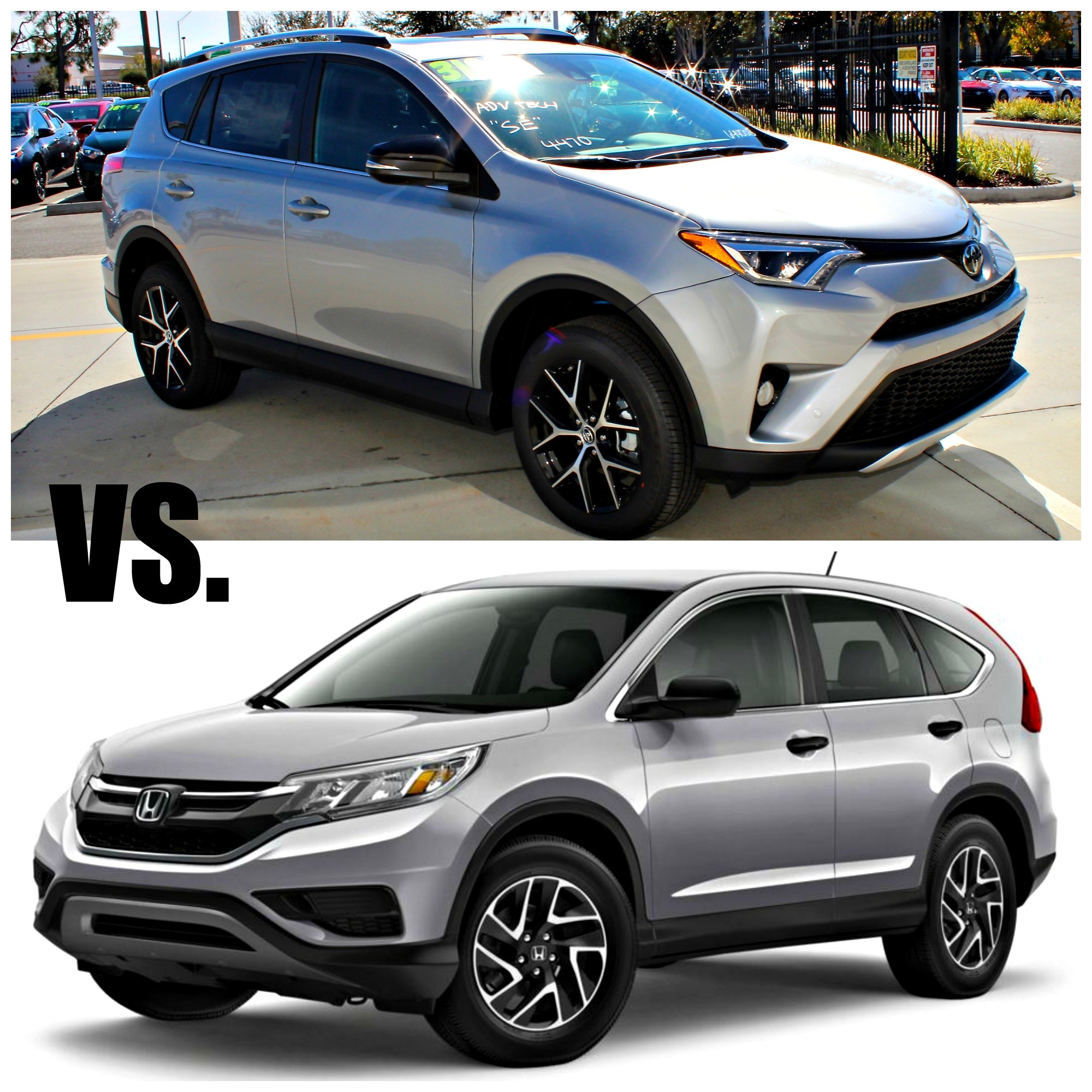 The 2016 Toyota RAV4 has a brand new and exciting design this year, it's sleek and it'll have everyone turning their heads! Not to mention, when you step inside this Orlando Toyota SUV you'll stunned by its high-class style and exciting features. But, before you make your final decision, let us show you how the 2016 Toyota RAV4 Limited compares to the 2016 Honda Cr-V Ex-L. 
 
Drive the versatile and fun 2016 Toyota RAV4 in Orlando!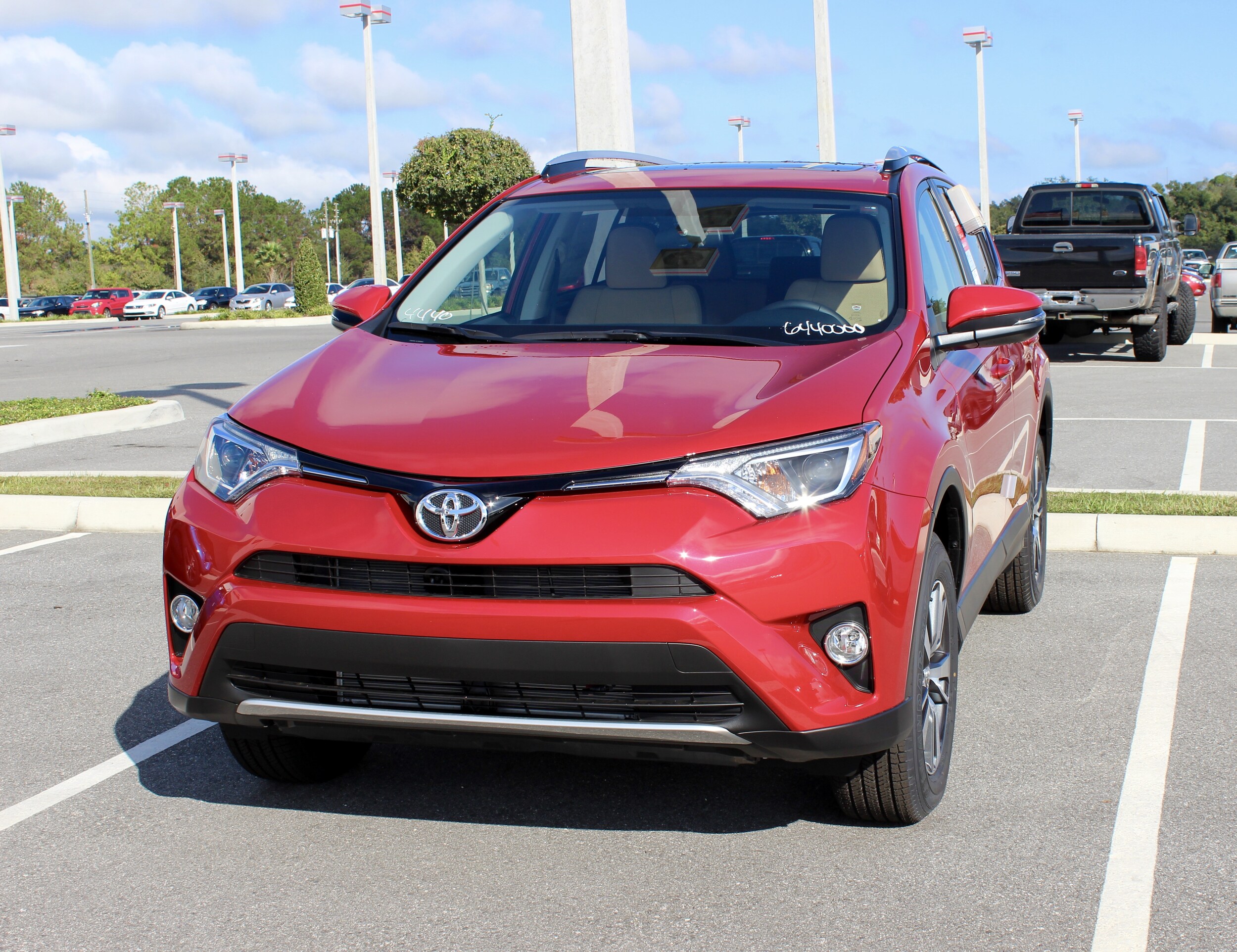 Performance 
 
If you're buying an SUV you're probably looking for a car that has a sportier and more exciting drive. You'll be impressed when you sit behind the wheel of both the Orlando Toyota RAV4 and the Honda Cr-V! That's because both SUVs are equipped with a powerful 4 cylinder engine that produces similar horsepower and torque potential. 
 
Not to mention, both SUVs get impressive fuel efficiency! The Orlando Toyota RAV4 gets a gas mileage of 23 mpg in the city and 30 mpg while on the highway. The Honda Cr-V gets slightly more with 26 mpg in the city and 33 mpg on the highway. 
 
Capability
 
SUVs have impressive capabilities! You'll be surprised at how adaptable both the Toyota RAV4 and the Honda Cr-V are. Both comfortably seat up to five passengers and have an impressive towing capacity of up to 1,500 pounds! However, when it comes to cargo space the Toyota RAV4 in Orlando takes the lead. The Honda Cr-V has 37.2 cubic feet of cargo space, while the new Toyota RAV4 has a whopping 38.4 cubic feet of space! 
 
Safety 
 
Get the peace of mind you deserve in both SUVs! That's because both are equipped with airbags and backup camera. However, our top priority at our Toyota dealership in Orlando is to ensure your safe in your new car. That's why when you get into the new Toyota RAV4 in Orlando you'll find various safety measures not included in the Honda Cr-V. Some of the safety technologies integrated in the Toyota RAV4 are Parking Distance Sensors, Limited Slip Differential, and front knee airbags. 
 
Price 
 
Investing in a new car is a big deal, that's why the cost matters. However, you'll be pleased to know that both are affordable! The Honda Cr-V has a starting MSRP of $30,845 and the Orlando Toyota RAV4 has a starting MSRP of $32,410. Even though the Orlando Toyota SUV may be a bit more, it's integrated with exciting features you won't find in the Honda Cr-V. 
 
Technology 
 
When you step inside these SUVs you'll find high-tech features such as Bluetooth wireless connectivity, steering wheel mounted control, Smart Key System, Navigation System, and voice activated controls. However, the Orlando Toyota RAV4 has even more exciting features, such as the Toyota Entune Audio system with Siri Eyes Free, auxiliary input jack, and universal garage door opener.  
 
If you want to take the 2016 Toyota RAV4 out for a spin before signing the dotted line, visit Toyota of Orlando today! We're located at 3575 Vineland Road.