Do you have a big family and an even bigger to-do list? If you're searching for a vehicle that can keep up with your ever-growing family and your chaotic schedule, you need the 2016 Toyota Highlander in Orlando. Why do we say this? That's because this new Toyota SUV in Orlando creams all of its competition, including the 2016 Honda Pilot. We want you to get the vehicle that's going to make your drive time easier and last you for years to come - and that's the new Toyota Highlander.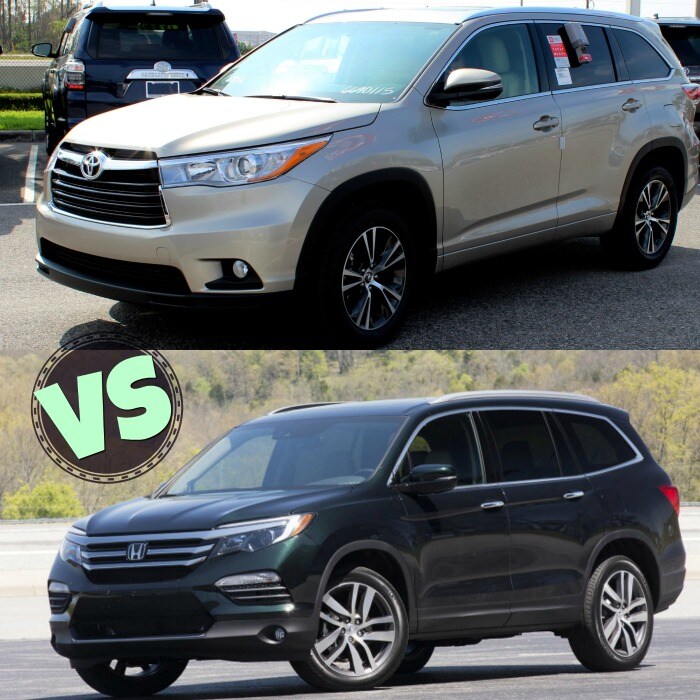 Toyota Highlander takes on the Honda Pilot!
There are a lot of SUVs out on the market, so we know you might be overwhelmed by your options. To help you narrow down your choices, and speed up the car-buying process, Toyota of Orlando is comparing the 2016 Toyota Highlander XLE to the 2016 Honda Pilot EX-L to see which belongs in your garage.
Performance and Size
The Orlando Toyota Highlander and Honda Pilot have a 3.5 liter V6 engine under the hood. The Honda Pilot can make up to 280 horsepower and 262 lb.-ft. of torque, and our Toyota SUV is right on its heels with 270 horsepower and 248 lb.-ft. of torque. However, when it comes to capability, the 2016 Toyota Highlander takes the cake. It can tow up to 5,000 pounds, while the Honda Pilot maxes out with a towing capacity of 3,500 pounds.
The Toyota SUV in Orlando is also a better size! It has an overall height of 68.1 inches, which makes it closer to the ground and easier to get in and out of! Additionally, the Orlando Toyota Highlander has more leg room in the front - by over four inches! Maximum comfort can only be achieved in this new Toyota SUV.
Safety
Both SUVS come equipped with standard safety features like active head restraints, anti-theft protection, automatic headlights, and front airbags. Our Orlando Toyota SUV goes above and beyond with safety features like front knee airbags! In fact, the Toyota Highlander in Orlando received a higher NHSTA Front Crash Test Rating for the passenger seat than the Honda Pilot did.
Take an Orlando Toyota for a test drive!While our Toyota SUV and the Honda Pilot share a lot of commonalities, but it is clear that one is better than the other. The 2016 Toyota Highlander in Orlando has more convenience features, as well as a better price. 
Convenience
Driving isn't supposed to be stressful, and the Orlando Toyota Highlander wants to ensure that. It's packed with convenience features that the Honda Pilot doesn't have, like a cargo area cover, CD player, heated exterior mirror, running boards, and rear opening glass window. Both vehicles have technology that makes your drive time more relaxing, like Bluetooth wireless connectivity, a navigational system, universal garage door opener, heated front seats, and steering wheel-mounted audio controls.
Price
Toyota prides itself on being affordable, and that's exactly what this Toyota SUV in Orlando is. The 2016 Toyota Highlander XLE has a starting MSRP of $37,490, which is less expensive than the 2016 Honda Pilot EX-L. The Honda SUV has a starting MSRP of $37,955. You can start enjoying the 2016 Toyota Highlander the moment you catch a glimpse at the price!
When considering all the things that make you want to buy a vehicle, these two definitely top the list.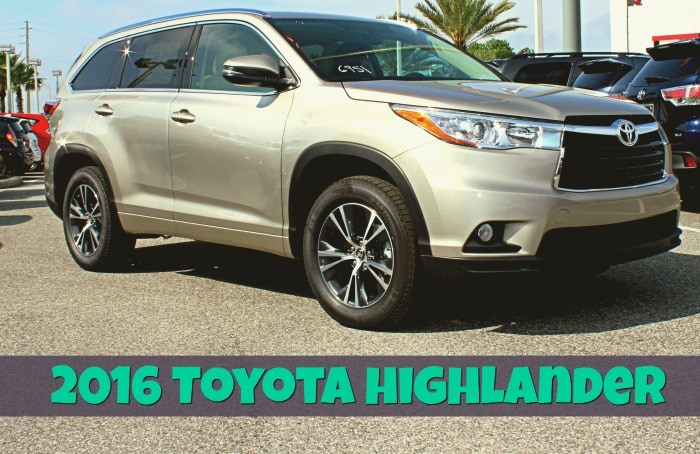 Take an Orlando Toyota SUV for a test drive!
Are you ready to see if the 2016 Toyota Highlander in Orlando is just as great as it sounds? Come take a test drive - you won't be disappointed. Our new Toyota dealership in Orlando is located at 3575 Vineland Road, conveniently off of I-4 near the Millenia Mall!