If you enjoy some of the finer things in life, then you'll enjoy driving in luxury! However, luxury doesn't have to come at a crazy high cost. Have you seen our 2016 Toyota Avalon in Orlando? This car was built with high quality products and with the upmost sophistication. We know that there are other cars with luxury taste in mind, so in order to help you determine which class of drive you want, our Toyota dealership in Orlando is comparing the Toyota Avalon to another luxury style vehicle to see which one is the best option! 
 
Drive in first class in the Orlando Toyota Avalon!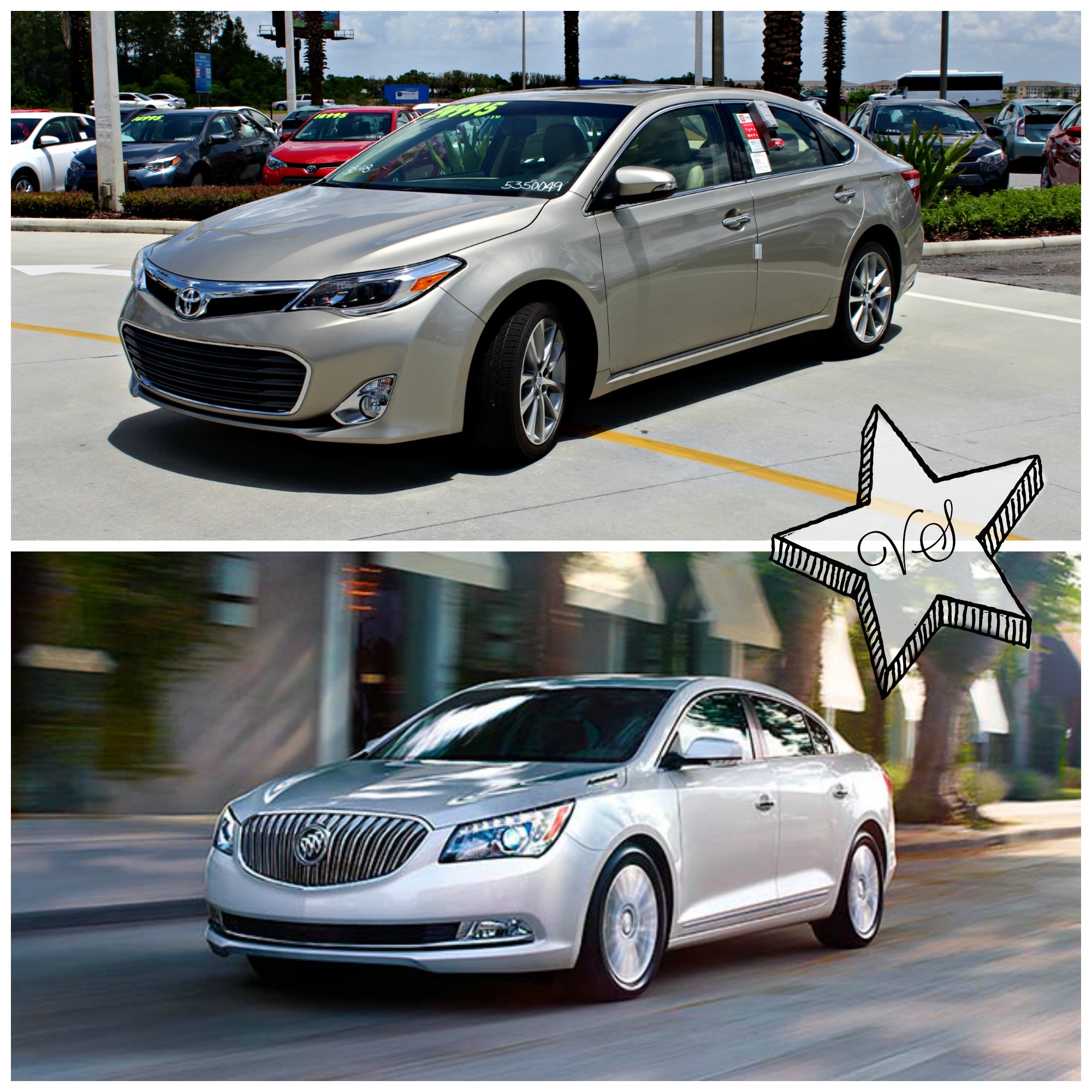 The 2016 Toyota Avalon in Orlando was designed with exquisite taste and high quality craftsmanship. Every detail integrated into the Toyota Avalon is captivating and stunning! We want to show you just how elegant it is, so we're comparing the 2016 Toyota Avalon XLE Premium to the 2016 Buick Lacrosse Leather FWD. Let's see which one you'd rather drive in. 
 
Which luxury sedan should you own - The 2016 Toyota Avalon or the Buick Lacrosse?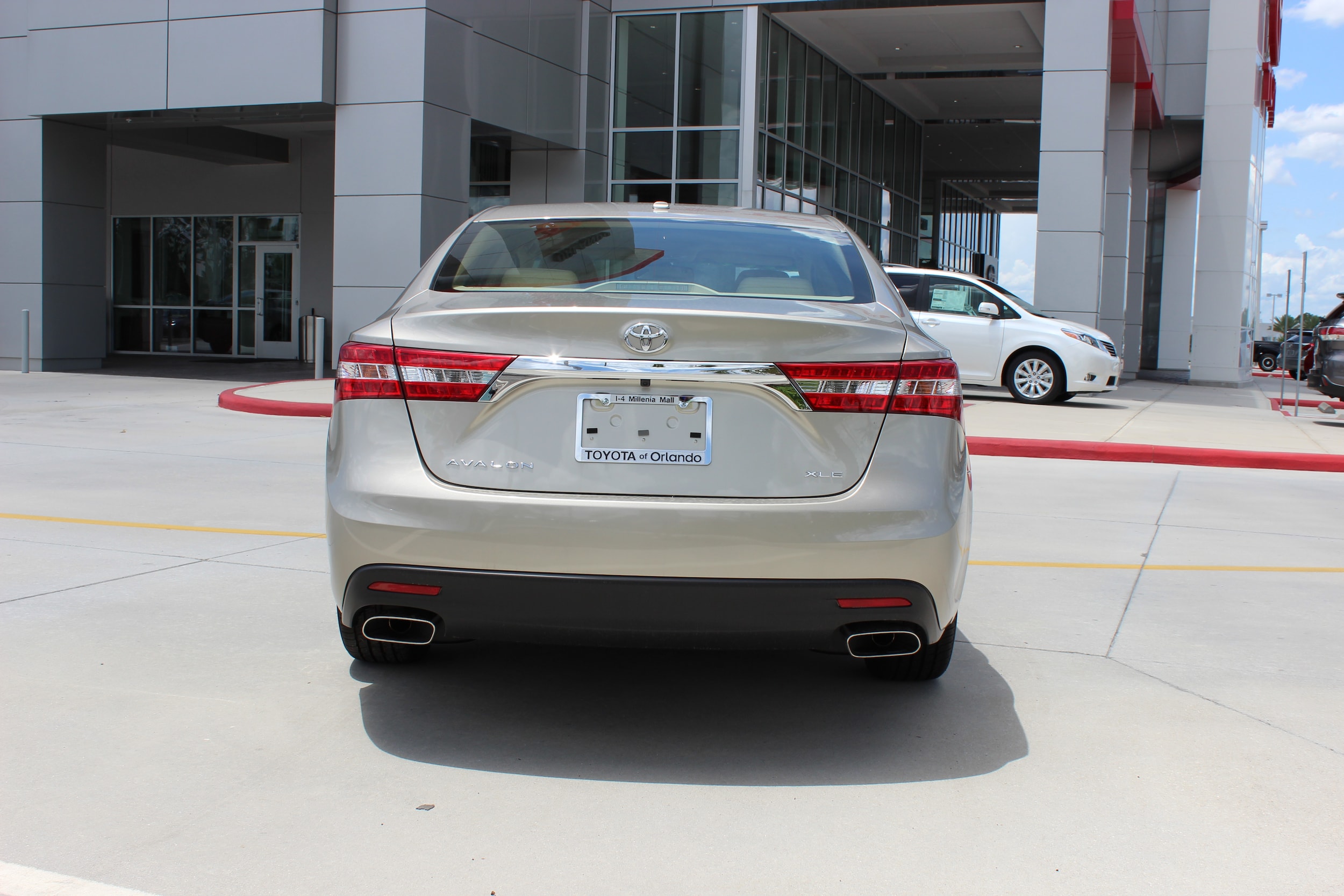 Value 
 
Just because you have sophisticated taste doesn't mean you need to pay an excessive amount for it! The new Toyota Avalon in Orlando is top-of-the-line and unbelievably affordable. That's because it has a starting MSRP of only $34,975. The Buick Lacrosse has a higher MSRP of $36,825. 
 
Performance 
 
A high-end car has to have high-end performance! Right off the bat you'll find that the Orlando Toyota Avalon is better equipped to offer you the quality drive you want. Under the hood of this Orlando Toyota sedan you'll find a 3.5 liter V6 engine that produces 268 horsepower and 248 lb.-ft. of torque. The Buick Lacrosse only has 2.5 liter 4-cylinder engine that only gets 182 horsepower and 172 lb.-ft. of torque. It's a significant difference in performance, but they do share impressive fuel efficiency. 
 
Convenience 
 
When you step inside both sedans you'll see that both were molded with exceptional taste and integrated with advanced technology features. Some of the exciting features you'll find include cutting-edge audio system, backup camera, navigation system, Keyless entry system, Smart Key System, and more. However, the new Toyota sedan in Orlando has even more features built in to improve your driving experience; you'll find features like an overhead console storage, vehicle speed proportional power steering, standard moonroof, and remote trunk/hatch release. 
 
Do you need convenient space in your new sedan? Both the Orlando Toyota Avalon and the Buick Lacrosse comfortably seat up to five passengers. However, you'll find more cargo space available in the 2016 Toyota Avalon over the Buick Lacrosse. This new Orlando Toyota has 16.0 cubic feet of cargo space, while the Buick sedan on has 13.3 cubic feet of cargo space. 
 
It's clear as a diamond that the best luxury ride for you is the Toyota sedan! Come see the style and sophistication that this new Toyota exudes. Visit our Toyota dealership in Orlando to take it for a test drive. We're located at 3575 Vineland Road. 
​