Shopping for a compact SUV used to be easy when the Toyota RAV4 was the only one available. That right - this Toyota was the first compact crossover SUV to hit the market. However, that was more than 20 years ago and now it has some stiff competition! One of its biggest competitors today is the Nissan Rogue. How do you know which vehicle is the better option? We're comparing the 2015 Toyota RAV4 in Orlando to the 2015 Nissan Rogue!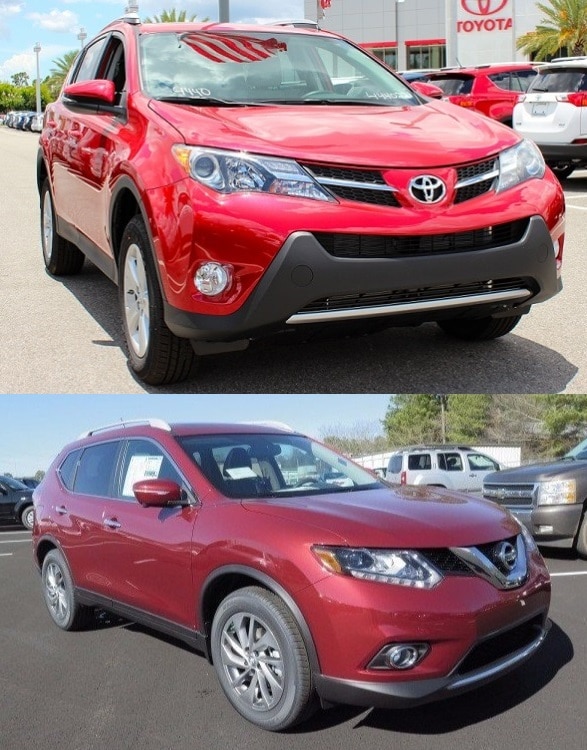 Nissan Rogue falls behind the 2015 Toyota RAV4 
These vehicles are seemingly similar, as they're both in the in same vehicle segment. However, they actually differ greatly. When you compare the 2015 Toyota RAV4 to the Nissan Rogue, you'll understand why this new Toyota SUV in Orlando is the better option!
Performance
You'll be surprised at what the Orlando Toyota RAV4 has to offer in terms of performance. Although both the Toyota and Nissan options boast a 2.4-liter 4-cylinder engine, you'll find our Toyota SUV pull ahead in this category!
Horsepower: These vehicles may offer the same size engines, but the 2015 Toyota manages to provide 176 horsepower, while the Nissan Rogue only offers 170 horsepower!

Towing capacity: With more horsepower comes added strength! Our Toyota SUV has a maximum towing capacity of 1,500 lbs.! It's Nissan competitor maxes out at only 1,000 lbs.

Drive modes: Both the Toyota and Nissan offer ECO Mode to help save gas. However, our Toyota option offers Sport Mode, which will give you some extra throttle when you need it! You won't find this drive mode in its Nissan rival.


Fuel efficiency: When it comes to fuel efficiency, you won't have to choose between the two SUVs. The Toyota RAV4 in Orlando has a fuel economy rating 24 mpg in the city and 31 mpg on the highway and the Nissan Rogue gets 26 mpg in the city and 33 mpg on the highway.
Interior
These vehicles have almost the same dimensions inside, but the 2015 Toyota RAV4 a bit more cargo space, comfort, and technology to offer! 
Space: Owning an SUV is great when you need a lot of cargo space. You'll find what you're looking for in the Orlando Toyota RAV4. You can get up to 73.4 cubic feet of cargo space when you fold down the rear seats. You won't be able to fit as much gear in the Nissan Rogue, which offers up to 70 cubic feet of cargo space when you fold down the rear seats. 

Comfort: Comfort is important when behind the wheel! This is why our Orlando Toyota SUV has available heated front seats. This is not even an option in the Nissan SUV!


Technology: Having all of the latest technology in your ride is a nice bonus when you pick the 2015 Toyota RAV4 in Orlando! It offers a 6.1-inch high-definition audio display (versus its Nissan competitor's 5.0-inch touchscreen audio display). This new Toyota also has 6 speakers standard, which beats the 4 speakers in the Nissan Rogue!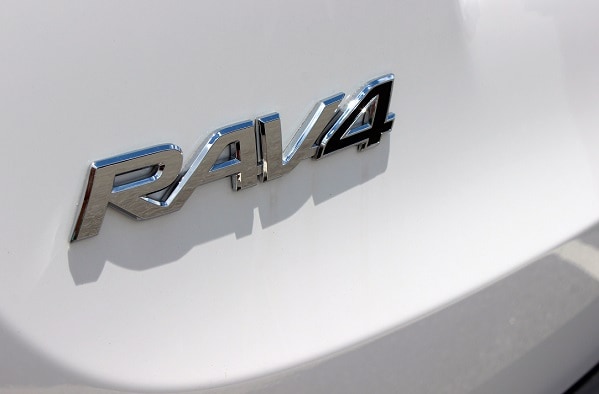 Save money with this Toyota SUV in Orlando
Value
With all of this to offer, you might think the Orlando Toyota RAV4 is much more expensive than its Nissan rival. However, they have very similar starting MSRPs, as this new Toyota kicks off at $23,680 and the Nissan Rogue begins at $23,040!
Are you ready to test this Toyota SUV for yourself? Head to Toyota of Orlando at 3575 Vineland Rd., located near the Mall at Millenia.