Choosing the right ride for you shouldn't have to be difficult. We know there are a lot of options on the market, but doing a little research can definitely trim down the amount of time you have to spend shopping! If you're thinking about the 2015 Toyota Corolla in Orlando, you're probably also having to weed through competitors - specifically, the 2015 Honda Civic. We're here to compare these two popular options and help you decide which is your next drive time solution! 
See how the 2015 Toyota Corolla compares to the 2015 Honda Civic!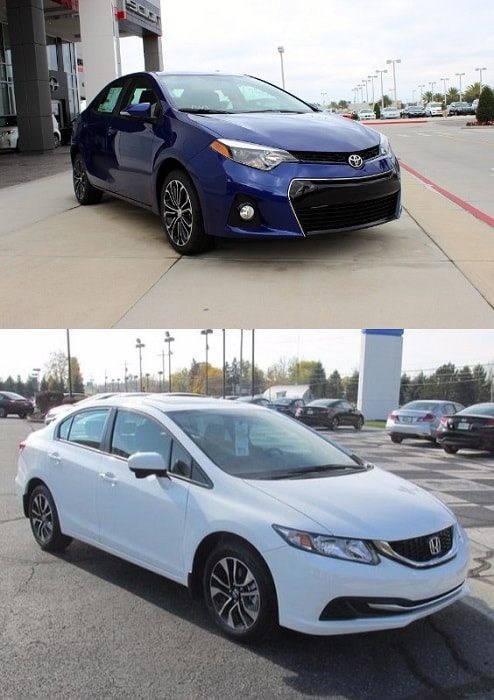 Price 
Let's talk money first - did you know that the 2015 Toyota Corolla in Orlando has a lower starting MSRP than the 2015 Honda Civic? It kicks off at $17,775, while its Honda competition has a pricier starting point of $19,310! If you're not looking to break the bank right out of the gate, you may want to consider putting this best-selling Toyota in your garage! 
Performance and Efficiency
Next, let's talk about performance and efficiency! The 2015 Toyota Corolla in Orlando outstrips competition in several areas when it comes to your drive time - take a look: 
It gets better highway fuel efficiency, and its city fuel efficiency is the same. This means major fuel savings to help you stick to your budget!

The Orlando Toyota Corolla also comes with a 6-speed transmission, while the Honda competition falls short at just 5 speeds. If you like control and an exciting drive time, choose the Toyota option!

You'll find significantly more room in the 2015 Toyota Corolla! This Orlando Toyota best-seller trumps its Honda competition when it comes to interior volume, including hip room, shoulder room, and leg room. It's also got a longer wheelbase for a smoother ride, as well as a wider wheelbase for a little more wiggle room. Did we mention it has extra cargo space in the rear for your gear?

The back seats in the 2015 Toyota Corolla split 40/60 to allow you more cargo space - you won't find the same amenity in the 2015 Honda Civic! 
This Orlando Toyota best-seller offers you a better performance and more peace of mind!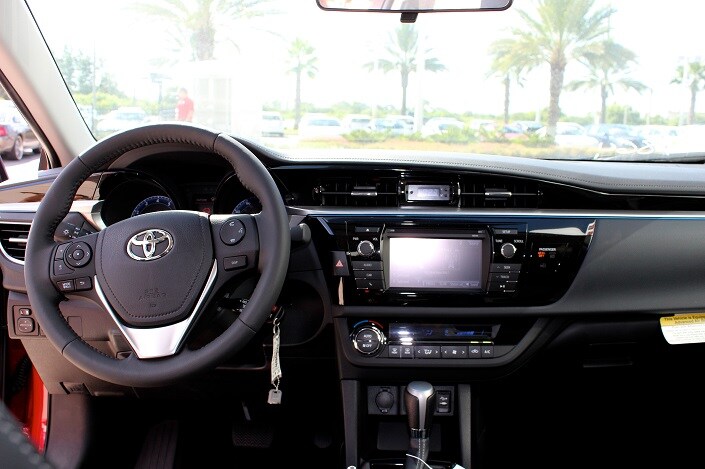 Safety
You'll get a bit more peace of mind when it comes to the 2015 Toyota Corolla in Orlando in terms of safety! Here's where it outpaces the Honda competition: 
It has the Toyota Star Safety System, which is a set of six safety technologies only found in Toyota cars!

It offers knee airbags in its Advanced Airbag System, a feature not found in the Honda Civic.

Additionally, this Orlando Toyota offers you a 5-star NHTSA Front Crash Test Rating - the Honda Civic only received 4 stars in this test! 
There you have it! If you're ready to take the 2015 Toyota Corolla in Orlando for a spin and see how it compares to the Honda Civic, give us a call - we're open seven days a week at (888) 725-3520. You can also stop by 3575 Vineland Road, just off I-4 near the Millenia Mall!