The 2015 Toyota Camry in Orlando is a best-seller; there's no doubt about that. Since its inception almost three decades ago, this fan favorited sedan has been hitting the roads with style, reliability, and exceptional performance. We can't recommend it highly enough! That's why we took the time to compare it to one of its biggest competitors - the 2015 Honda Accord!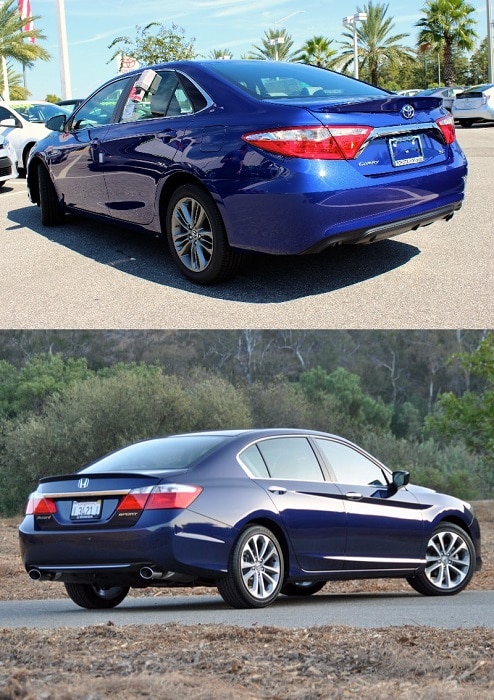 The Orlando Toyota Camry can take your drive time to a new level! 
The Orlando Toyota Camry and Honda Accord go head-to-head on a pretty regular basis; they have a lot in common, and both of them offer excellent driving experiences. However, we feel that the 2015 Toyota Camry has a few advantages over its Honda competition, and we're here to point them out to you! 
Safety
Let's talk about safety first - obviously, being secure in your ride is essential every time you hit the road! 

The Orlando Toyota Camry has a clear advantage over the Honda Accord; it offers you the Toyota Star Safety System. This means you get ABS brakes, Electronic Stability Control, Brake Assist, Smart Stop Technology, Traction Control, and Electronic Brake Force Distribution all rolled into one incredible package!

Did we mention that you'll get an Advanced Airbag System with 10 airbags in the Orlando Toyota Camry? You won't find this in its Honda competition. Why take the risk in an accident? 

You'll also find a blind spot monitor in this Orlando Toyota, as well as features like Safety Connect, which allows you a higher sense of security when you're being the wheel. (Roadside assistance and automatic collision notification are just a few of the services you'll get with Safety Connect!)
See how this new Toyota surpasses its Honda competition!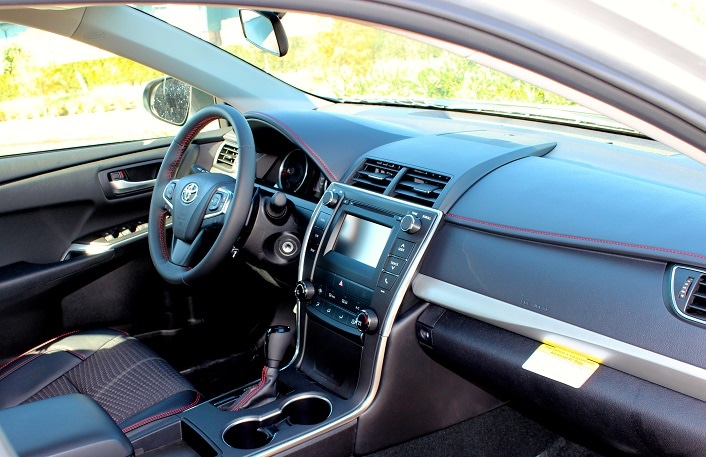 Technology
Next up: technology! Staying connected behind the wheel is a priority for a lot of drivers, and the 2015 Toyota Camry meets your needs AND surpasses the 2015 Honda Accord with features like: 

Toyota Entune, which is a system exclusive to new Toyota cars in Orlando that connects you with a wide range of multimedia apps. You can get hot new music, real-time traffic and weather, and even buy movie tickets and book dinner reservations from the driver's seat! 

A standard touchscreen audio system with six strategically placed speakers; the Honda Accord only offers you four for a sub-standard listening experience when compared to the Toyota competition! 

Wireless charging sounds pretty cool, right? You'll get it with the Qi wireless charging system integrated into the new Toyota Camry in Orlando! It's not available on the Honda Accord, sadly. 
Reliability 
Let's talk reliability and reputation while we're at it. We feel that the 2015 Toyota Camry in Orlando surpasses the 2015 Honda Accord - here's why: 

It's got the track record to prove its reliability! Over 90% of all models sold in the past ten years are still being driven? Honda can't say the same for the Accord! 

It's also the best-selling car in the country, so that's saying something (obviously). 

It received an IIHS Top Safety Pick Plus rating this year, while the Honda Accord did not get the Plus rating - that's a big deal! 
See for yourself. Take the 2015 Toyota Camry in Orlando for a spin today! We're just off I-4 near the Millenia Mall at 3575 Vineland Road!