The 2015 Scion iQ in Orlando may be small, but it has a BIG personality and it has A LOT to offer drivers! What does this new Scion have to offer drivers? It's stylish, fuel efficient, space efficient, AND affordable! Plus, it comes with some great technology inside to provide you with an exciting drive time. We're giving you a tour of the Orlando Scion iQ before you head to our Toyota Scion dealership for a test drive!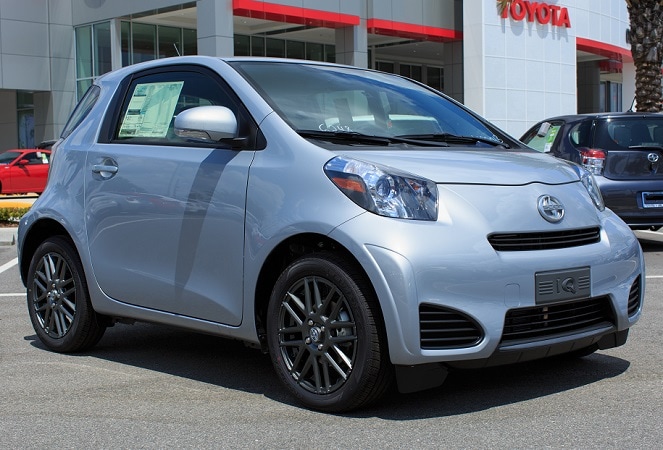 2015 Scion iQ is fuel efficient AND space efficient!
There's a lot of appeal in the 2015 Scion iQ. Some of the factors that attract drivers to this new Scion in Orlando are its unique compact design and impressive fuel efficiency!
Fuel efficiency


One of the biggest benefits of driving the Orlando Scion iQ is the fuel efficiency it has to offer! If you're a driver who's looking for a car that can save you money at the gas pump, this new Scion could be the ride for you. 
This new Scion has a fuel economy rating of 36 mpg city and 37 mpg highway. This makes it one of the most fuel efficient non-hybrid cars on the market!

It boasts a 94 horsepower engine, which is plenty of power to get this compact car going. It also comes with an automatic transmission.

The Scion iQ also has an eco-driving indicator, which will let you know when you're getting the best fuel efficiency while driving. This helps you adapt certain driving habits to get the most mpg!

 
Space
Just because the 2015 Scion iQ looks small doesn't mean you won't get the space you need. 
It has rear seats, which means you can fit up to four people inside comfortably. No passenger will be left behind!

There is also some room to store your gear behind the rear seats. If you need more cargo space, just use the 50/50 fold-flat rear seats.

The Scion iQ in Orlando is also space efficient, as it offers storage bins under the front passenger and rear seats. There's also a rear cargo storage bin to help you organize your belongings!

 
Get great value from this new Scion in Orlando
Value


Another reason to take home the 2015 Scion iQ in Orlando is because it offers an affordable price tag. It has a starting MSRP of just $16,435 and you'll get a ton of value for this price!
This new Scion in Orlando comes with Scion Service Boost, which is a no cost maintenance plan. It covers factory-recommended maintenance services for up to 2 years or 25,000 miles, whichever comes first.

It only comes in one trim level, which means what you see is what you get! You'll get all of the standard features at one cheap price.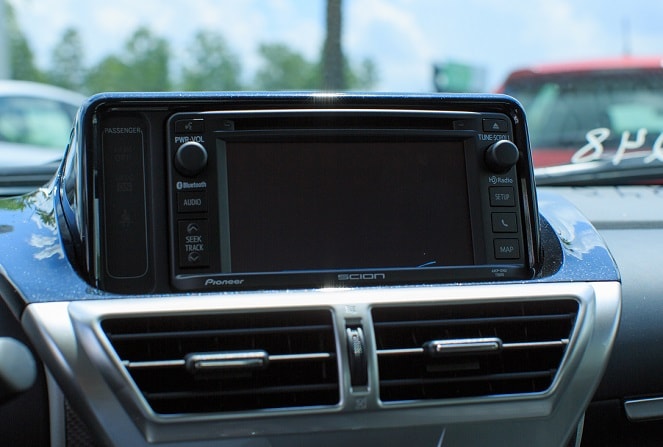 Standard features


The Scion iQ in Orlando is packed with all of the latest technology for fun, convenience, and safety! These features include:
Pioneer Display Audio System, which includes a 6.1-inch touchscreen display to let you easily see and control your audio

Bluetooth wireless connectivity, which includes audio streaming and hands-free phone capability to allow you to listen to your favorite tunes and make phone calls with ease

Leather-trimmed steering wheel with audio controls, which is both comfortable and convenient

Remote keyless entry system, which allows you to lock and unlock your car doors with the push of a button

USB port/AUX jack, which lets you plug your iPod or any other electronic device right into your ride

Star Safety System, which includes six different safety features to improve handling and vehicle stability

 

Learn more about the Scion iQ by visiting Toyota of Orlando at 3575 Vineland Rd. We're located just off I-4 near the Mall at Millenia. You can also schedule an appointment by calling (888) 725-3520.