A new addition to the Toyota Prius family
in Orlando has arrived, and it's quite the show-stopper! The all-new Toyota Prius Persona is a hybrid vehicle that has a lot to offer both drivers and passengers. Chances are you've seen an eco-friendly new Toyota out on the roads before - they can typically be spotted by a distinct blue Toyota badge. There's no doubt that you'll notice this new Toyota Prius in Orlando
, though, and not just because of the unique and custom made Prius Persona badge that's located on the trunk. This vehicle makes a statement wherever it goes in two very important and positive ways:

The unique, distinctive, and class-defining style it offers.

The Toyota Hybrid Synergy Drive System found underneath its hood.

Why are these features so important? Because they help create an all-new driving experience!


Make a stylish and eco-friendly statement in a limited new Toyota!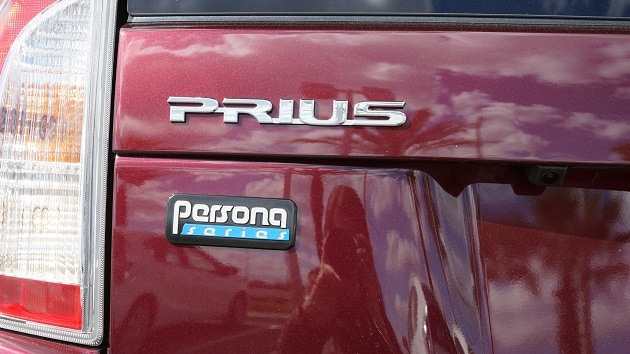 This new 2013 Toyota Prius
in Orlando already has a very distinctive look to it. Its sloped roofline not only helps catch people's eyes from afar, but it also provides extra head room and create a more spacious feel in the interior. This same kind of design is featured in the 2013 Toyota Prius Persona. However, a couple modifications were made to this auto that brings its curb-appeal to a whole new level. Here are just a few of the brand-new features found in this Orlando Toyota
Prius that are sure to catch your eye:
Charcoal SofTex seating with dark red stitching

A sleek interior with black accents

SofTex-trimmed steering wheel

17-inch alloy wheels with premium finish

A new detail can also be seen throughout the interior as well as exterior on this hybrid new Toyota
in Orlando - dark chrome accents. This subtle feature can be found on the:

Steering wheel

Door grips


Shift-knob ring




Find innovative technology and plenty of space in the newest Toyota Prius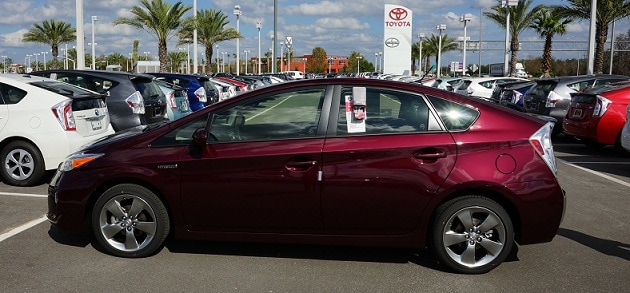 Not only does the
new Toyota Prius
in Orlando offer such a unique and polished look, but it also provides plenty of spacing options. The 60/40 split and fold-down rear seats provide a wonderful amount of cargo room to work with whenever you need to create extra space for large items.

The Toyota Hybrid Synergy Drive Technology that's found underneath the hood also ensures that drivers will enjoy fantastic gas mileage in an eco-friendly way! No longer are you dependent on only gasoline to power your vehicle because this auto is a parallel hybrid. Basically, it relies on an electric motor to start and provide initial acceleration, while the gasoline engine doesn't kick in until faster speeds are needed. With innovative technology such as this, the 2013 Toyota Prius Persona in Orlando is able to travel far without requiring gasoline all the time so not as many toxic emissions are being release into the environment.

The 2013 Toyota Prius Persona is sure to re-define expectations for hybrid vehicles with its new style that doesn't compromise its eco-friendly efficiency. Between its many stylish features, parallel hybrid technology, and compatible spacing options, this vehicle is built to an impressive green transportation choice. Call our Internet Sales Team to learn more about it at (888) 725-3520!