So you're in need of affordable Orlando car parts - should you shoot for aftermarket car parts, or stick with OEM (Original Equipment Manufacturer) car parts? We can offer you both at Toyota of Orlando, and our parts specialists are here to discuss the pros and cons so you can better decide which one is going to be a fit for your auto parts needs. Let's get started! 
What are the benefits of using Orlando aftermarket car parts?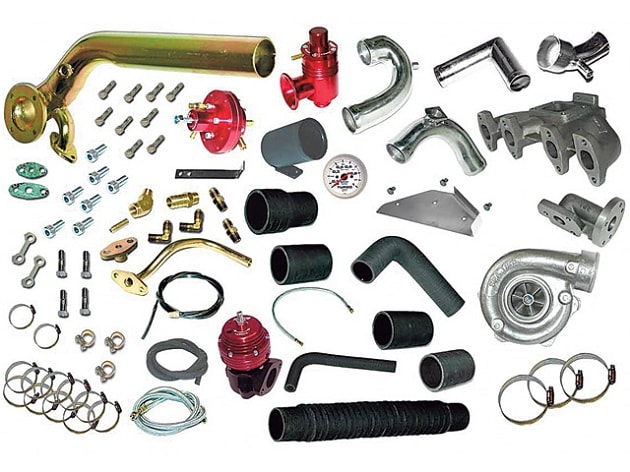 Aftermarket car parts are parts that are built for your car but not manufactured by the automotive company itself - for example, Toyota may not have made them, but they'll work in your Orlando Toyota car. Here are some of the perks you'll find with aftermarket car parts: 

They're typically less expensive than OEM parts.

You'll have a HUGE selection. 

They're easier to find - you can usually pick them up in an auto parts store rather than having to order them. This is especially true when it comes to older vehicles! 

They're usually just as good of quality as OEM parts. 
However, there are drawbacks to using Orlando aftermarket car parts. Here are some things to think about: 

They're USUALLY as good as OEM parts, but there's no guarantee. Quality varies… do you want to take that chance with your car? 

Using them might void warranties or insurance that you have on the vehicle, so be sure to check that before purchasing and installing aftermarket car parts from our Orlando car parts store. 

It's easy to get overwhelmed with the large selection of aftermarket car parts available. 

They usually don't come with a warranty, which can be problematic down the road if they're not good quality. 
Should you consider OEM parts for your repairs? 

If you're not sure about using aftermarket car parts in Orlando, then why not explore the possibility of using OEM parts? We're breaking down the pros and cons right here! 

The cons of using OEM parts aren't numerous; basically, they're a little harder to find (you may have to visit our Orlando Toyota parts store to find Toyota OEM parts, for example). 

Also, they tend to be more expensive than aftermarket car parts, but remember - you get what you pay for. 
The pros of OEM car parts are as follows: 

Most of these types of Orlando car parts come with a warranty that's good for at least a year, which gives you added peace of mind. 

These types of auto parts also lend you better quality and better reliability, so you know you're in good hands when you purchase one. After all, it was built specifically for your car! 

You won't have as much to choose from, which can be helpful in some instances. You won't have to waste time comparing and contrasting aftermarket car parts manufacturers to find the best! 
Have questions or want to take a look at our affordable car parts in Orlando? Call us today at 407-298-4500 or swing by 3575 Vineland Road!