Camp Boggy Creek is such an important part of the Central Florida community. If you've kept up with our events (and we hope you have!), you know how much Toyota of Orlando truly values this non-profit organization! We absolutely love working with organizations that bring nothing but positivity to the community and this organization truly exemplifies compassion.





Camp Boggy Creek offers a safe haven for sick children


Camp Boggy Creek is a local summer camp that's designed for children with severe and terminal illnesses. This camp provides a fun and safe environment for those children who simply cannot attend a regular summer camp due to their medical conditions. The great thing about this non-profit organization is that children who may struggle to fit in with their peers find a place where their friends know how they feel! 

Children who attend this special summer camp may suffer from illnesses like:


Arthritis

Spina bifida 

Sickle Cell Anemia

Severe asthma 

Epilepsy 

Cancer

Kidney disease

And other complicated illnesses. Camp Boggy Creek provides a safe environment where children can be children without having to worry about their medical condition. We truly are proud to team up once again with this phenomenal organization for the Challenge Ride on September 6!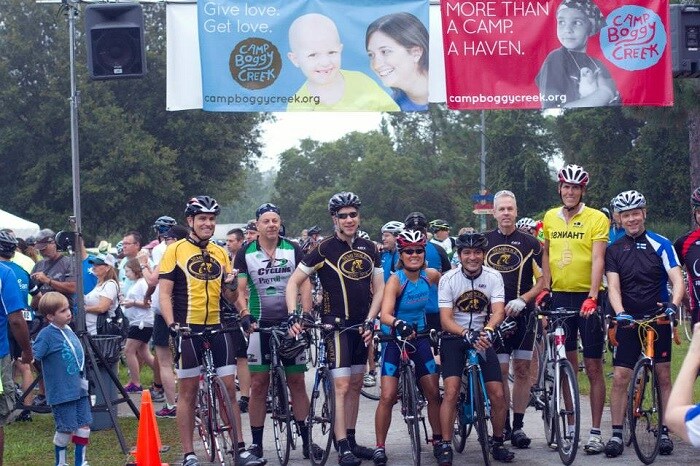 What is Camp Boggy Creek's Challenge Ride?


The Camp Boggy Creek Challenge Ride will be taking place in a month to raise funds for the non-profit camp! Campers attend this camp for FREE - parents and families don't have to give a single penny to this organization when the children go to the camp! Our Orlando Toyota dealership truly believes that all children should have a safe place where they can have fun, whether they're ill or not. 

Our Challenge Ride team is being led by a Camp Boggy Creek Champion, Jerry. Jerry, an energetic 9-year-old boy, was once a normal child who would love to enjoy playtime with his brothers and sisters. However, Jerry got diagnosed with cancer and had to give up his favorite pastime for chemotherapy treatments. 

It was at Camp Boggy Creek where this warrior regained his laughter and his contagious smile! He even got to try archery at the camp - something he now LOVES to do! He once said that the best part of Camp Boggy Creek was that he finally felt like he belonged. This camp is a place where he can feel at peace and safe as he participates in summer camp activities!

As you can see, this organization is worthy of all the help it receives. This summer camp is a cut above the rest, and it shows by the happy children that continue to return summer after summer. Our Toyota dealership in Orlando truly prides in being a sponsor for the Challenge Ride for the campers.

If you're interested in participating in this cycling event, you're more than welcome to sign up. While you have fun riding your bike, you will be helping countless children have a fun summer! 


Location: 30500 Brantley Branch Road, Eustis, Fla. 32736

Time: Registration will be from 6:30 am to 7:30 am (check the registration website for specific start times for each race)

Date: Saturday, September 6, 2014

Want more information? Give us a call at 888-725-3520 or give Camp Boggy Creek a ring at 352-483-4200!