Toyota of Orlando donates a 2013 Toyota Sienna for 100 Cars For Good!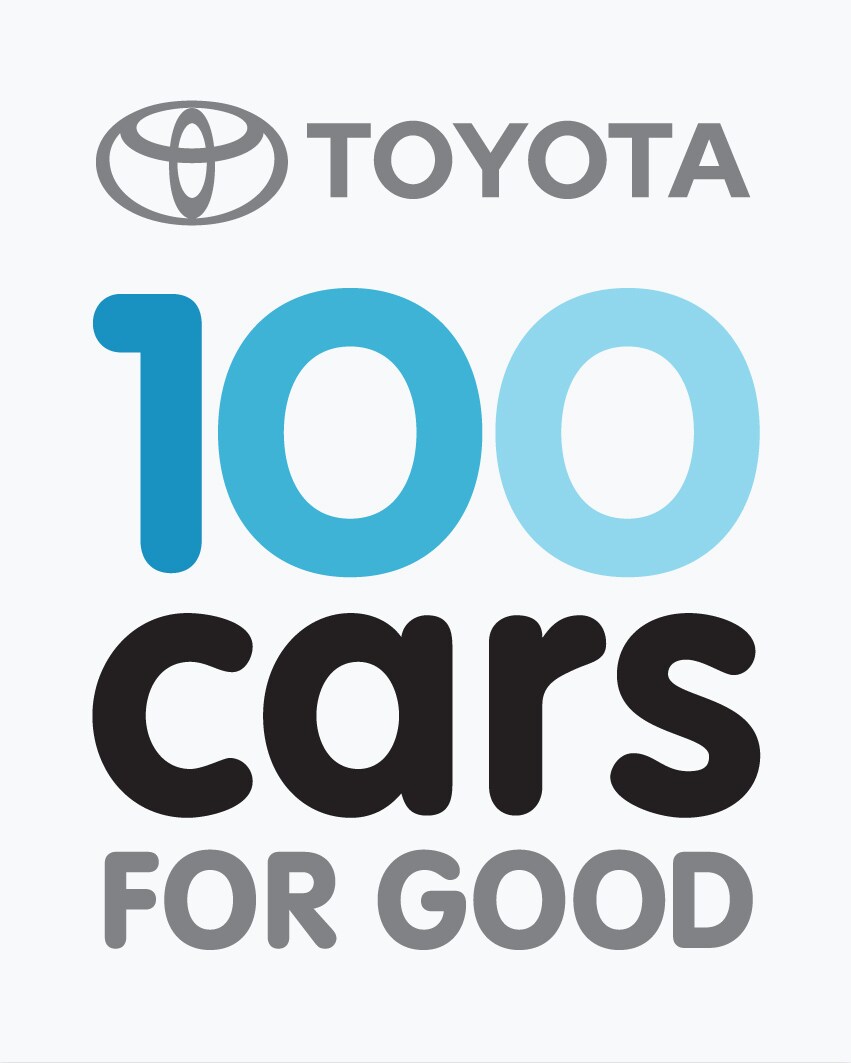 Toyota of Orlando is pleased to announce that we'll be donating a 2013 Toyota Sienna
in Orlando to a local organization for Toyota's 100 Cars For Good! Toyota's 100 Cars For Good is a program designed to help non-profit organizations by providing them with transportation solutions. Non-profits submit a video to Toyota detailing their organization and how they would utilize a new Toyota, and people all across the country vote for the winners. Toyota then donates 100 cars to 100 different organizations nationwide! This year, Toyota of Orlando will be presenting a brand new Toyota Sienna to Intervention Services, an organization dedicated to foster youth in Central Florida.


Intervention Services
is a social benefit company that addresses the needs of local foster children in Central Florida. They offer services like adoption and foster care, but also provide amenities like mentoring, tutoring, transitional housing, mental health services, and substance abuse programs. They strive to do everything that they can to assist foster youth through the system, and give them a smooth transition as they reach the age where they leave the system. They attend to needs of both children and families, and help thousands of children in the community!
The Village will use their new Toyota Sienna to benefit foster youth!

The 2013 Toyota Sienna donated at Toyota of Orlando will specifically serve to help The Village, which is a housing facility that provides a safe haven for foster youth, as well give them the tools they need to have successful and full lives. The Village currently houses 12 youth, but hopes to be able to expand to accommodate 15 youth by the end of this year! They provide residents with life-skills training, education and employment programs, safe housing, and skills needed to successfully transition into independent living. Additionally, The Village provides its residents with access to legal services, mental health services, and substance abuse prevention programs, as well as mentoring services. This facility is incredibly important to foster youth, empowering them with the skills they need to succeed!




What will The Village use the new Toyota Sienna for? Many youth living at The Village need transportation to attend doctor's appointments, job interviews, and more; however, the bus stop is over three miles from the facility. The new Toyota Sienna will serve as a reliable mode of transportation for the residents. Take Ashtavia, for example. She's a youth who lives at The Village; she was born to a drug-addicted mother and grew up in the foster care system. She additionally suffers from Lupus, which is a chronic inflammatory disorder that attacks the body. Ashtavia has to regularly attend medical treatments, doctor's appointments, and meetings for Medicaid. Up until this point, the only other mode of transportation that The Village possesses is an old pickup truck that's got over 160,000 miles on it. Thanks to Toyota's 100 Cars For Good, getting Ashtavia to her appointments and treatments will no longer be an issue.

Toyota of Orlando could not be more excited to present The Village with their new Toyota Sienna. We'll be handing over the keys at our Toyota dealership in Central Florida next Tuesday, 12/11, at 3:30pm. Additionally, we're hosting a Holiday Drive
to collect Christmas items for the youth residing at The Village! We've provided a list of items, and our dealership will serve as a drop-off point. Help benefit foster youth in Central Florida with Toyota of Orlando! We're located at 3575 Vineland Road, just off I-4 near the Millenia Mall, and you can call us for more information at (407) 298-4500.